Harley Pasternak: 5 Moves You Shouldn't Do at the Gym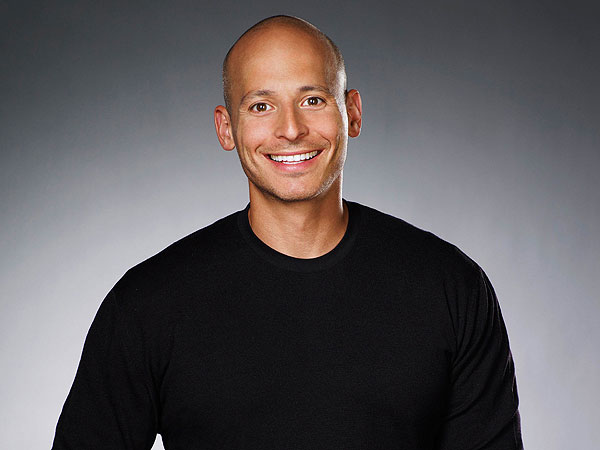 Courtesy Harley Pasternak
Harley Pasternak is a celebrity trainer and nutrition expert who has worked with stars from Halle Berry and Lady Gaga to Robert Pattinson and Robert Downey Jr. He's also a New York Times best-selling author, with titles including The Body Reset Diet and The 5-Factor Diet. Tweet him @harleypasternak.
I hate gyms.
Let me explain: I love working out, and I love the variety of equipment and tools that health clubs have to offer, but I just can't stand watching people exercise in a way that leads them further away from their goals, or worse, may get them injured!
At the gym, more often than not, people place an emphasis on the muscles they can see when they look in the mirror. As a result, we tend to over-train the muscles on the front of the body — pecs, quads, biceps, front of the abs. This muscular imbalance pulls our bodies inward, and we end up looking slightly concave, creating the illusion of a shorter, stockier, gorilla-like torso.
In addition to the postural disadvantages that come with anterior (or front-side) dominance, women tend to have longer legs and shorter upper bodies than men, so being anterior-dominant looks even more severe on women (sorry, ladies!).
For this reason, I place a premium on exercises that target the muscles on the posterior (back half) of the body, which pull us back straighter, open us up and make us look "longer" and leaner. I'll show you moves to achieve that look in next week's blog.
Here are 5 exercises that you should definitely do very rarely (if ever) because they "draw us forward":
Bench Press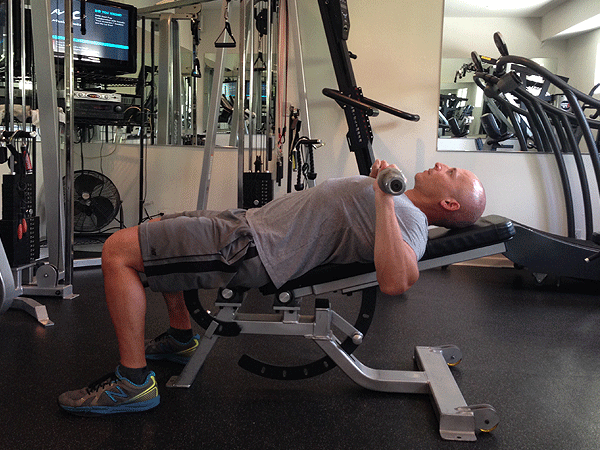 Courtesy Harley Pasternak
Flys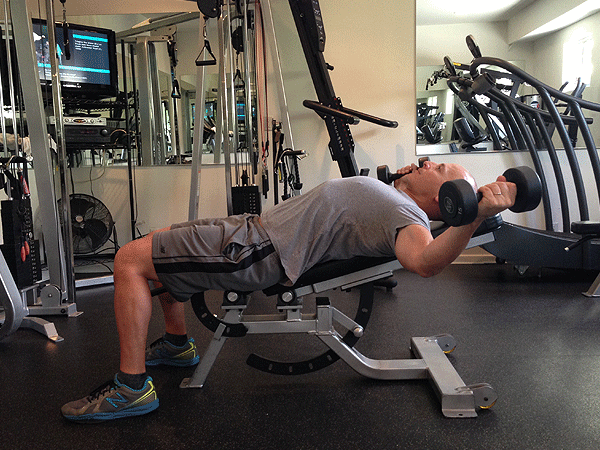 Courtesy Harley Pasternak
Crunches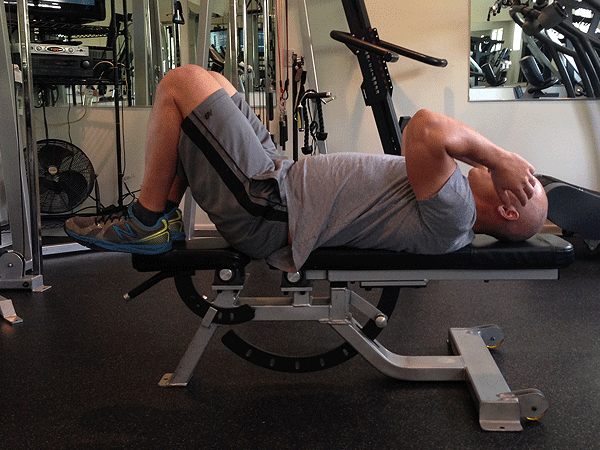 Courtesy Harley Pasternak
Leg Raises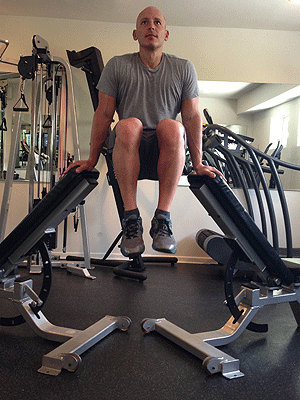 Courtesy Harley Pasternak
Shoulder Raises (to the front)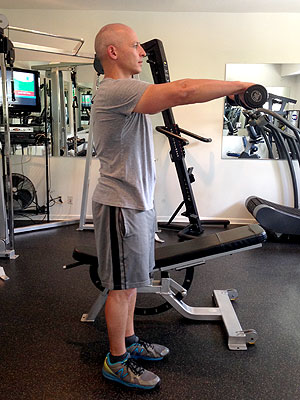 Courtesy Harley Pasternak