Meteorite Wine (Really!) Is Part of a New Space-Inspired Menu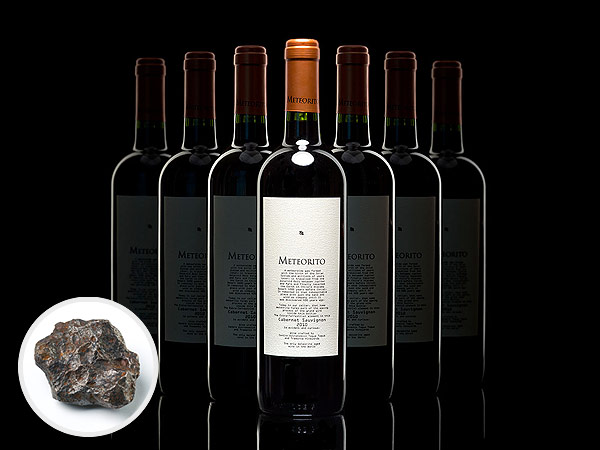 Courtesy Four Seasons
For us, the words "Costa Rica" conjure up images of cloud forests, howler monkeys and, of course, beautiful beaches.

But meteorites, galaxies and astronauts? Not so much.
Turns out Costa Rica offers impressive stargazing: It's one of the only places north of the equator where you can see the two renowned Magellanic Cloud galaxies, which Scientific American called "the liveliest and most lustrous of the Milky Way's retinue." (Sounds like a big deal.)
So the Four Seasons Costa Rica, a chichi resort on the north Pacific coast where Jay-Z and Beyoncé were spotted in November, decided to create a five-course "Taste the Stars" menu inspired by outer space. Executive chef Mario Alcocer worked with NASA astronaut Franklin Chang Diaz to dream up dinner with an intergalactic vibe, like glowing cocktails and a surf 'n' turf dish made with meteorite sauce.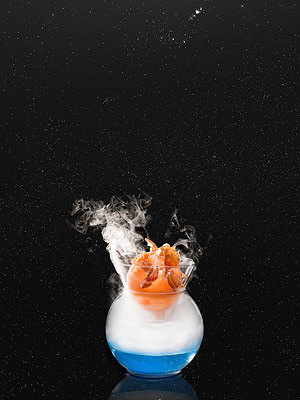 Courtesy Four Seasons
About that sauce: It gets its space cred from Meteorito, a cabernet sauvignon made in Chile by Englishman Ian Hutcheon. During fermentation, Hutcheon places a 4.5 billion year-old meteorite — from the Asteroid Belt between Mars and Jupiter, if you were wondering — into the wooden barrel. The meteorite itself is only about three inches long, but Hutcheon told The Daily Mail that the wine made with it has a "livelier" taste than batches without it.
Diaz explained the thinking behind merging fancy food and his work as an astronsut. "The food I ate in space wasn't what you would call fine dining. But what was interesting to me was the idea of taking influences from what I saw up there and getting the chefs to take it to the next level," he said in a video about the program. Diaz added that some of the concepts that inspired him were "weightlessness, extreme temperatures, fluid dynamics, darkness and luminosity."
Sadly, even the Four Seasons can't replicate one of Diaz's seven shuttle missions. But after dinner, guests get to stargaze with a guide through one of the hotel's high-tech telescopes. "We do it next to the golf course which is ideal because it's at a high elevation overlooking the water and the visibility is amazing," says a rep for the resort.
—Lexi Dwyer
WATCH: The 'Taste the Stars' Dinner