Harley Pasternak: 5 Easy Moves You Should Do at the Gym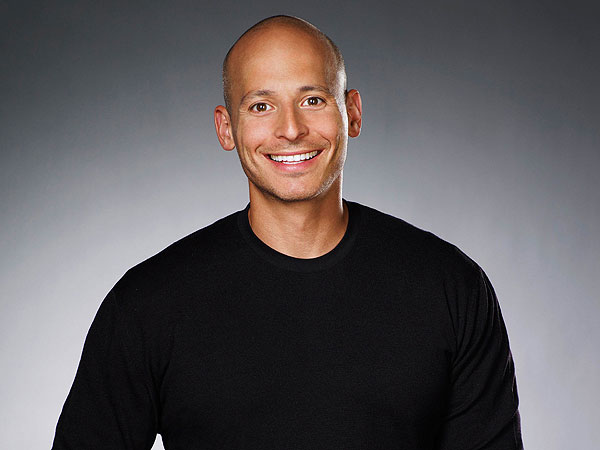 Courtesy Harley Pasternak
Harley Pasternak is a celebrity trainer and nutrition expert who has worked with stars from Halle Berry and Lady Gaga to Robert Pattinson and Robert Downey Jr. He's also a New York Times best-selling author, with titles including The Body Reset Diet and The 5-Factor Diet. Tweet him @harleypasternak.
Last week I wrote about five exercises that can make you look stocky, blocky and (okay, I know this doesn't rhyme) thick. So this week, I'm giving you five exercises that can actually make you look longer, leaner and even give you a natural chest lift.
The key is to focus on strengthening the muscles that attach to the back of your body (a.k.a. your posterior chain). By strengthening your upper back (rhomboids), back of your arms (triceps), back of your shoulders (rear deltoids), lower back (spinal erectors) and back of your thighs (hamstrings), you're pulling yourself back, opening up your torso, lengthening your midsection and improving your posture. In the process, you will give yourself a natural chest lift, reduce back pain and look way better in your clothes (and in the buff).
Try each of these moves at home for 3 sets of 20 reps:
Stiff Leg Deadlifts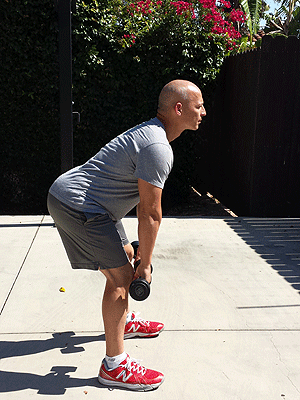 Courtesy Harley Pasternak
Dolphin Extensions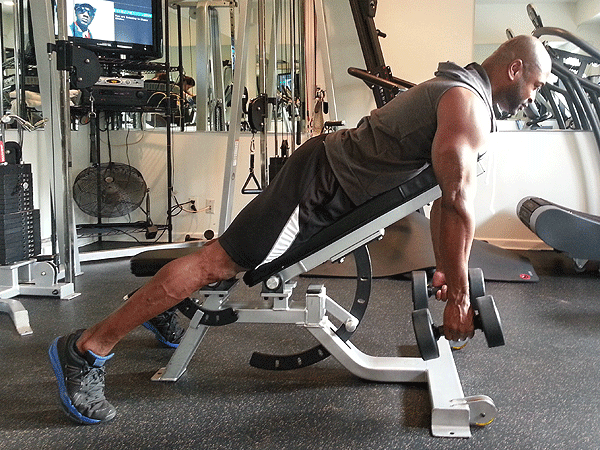 Courtesy Harley Pasternak
Triceps Press-ups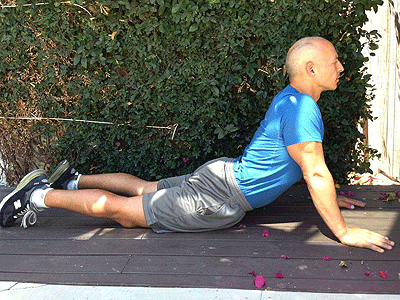 Courtesy Harley Pasternak
Reverse Incline Rows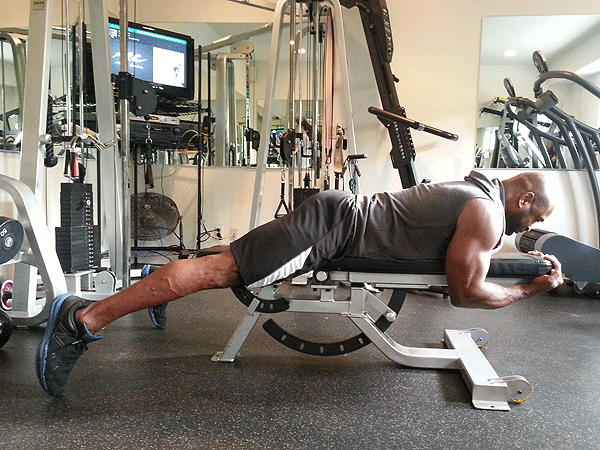 Courtesy Harley Pasternak
Bent-Over Reverse Flys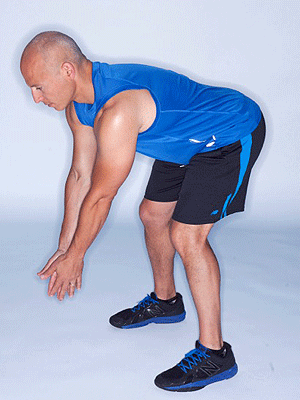 Courtesy Harley Pasternak