Get the Look: Lauren Conrad's Chic Home Office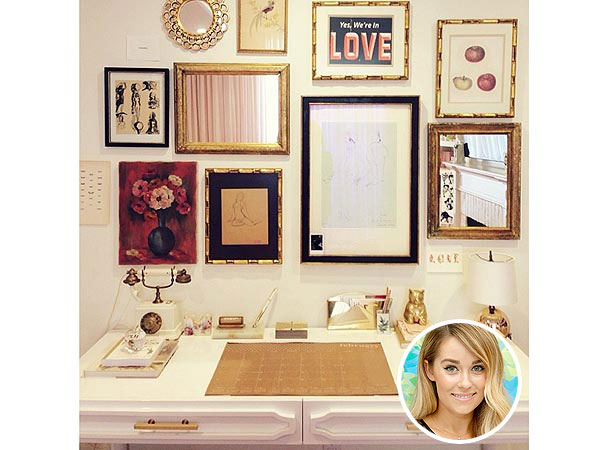 Courtesy Lauren Conrad; Inset: John Lamparski/Wireimage
Cubicle life getting you down? Find inspiration in Lauren Conrad's photo of her glam new desk.

"Finally finished my home office… because somedays I just want to work in my PJs," she wrote on Instagram.
So do we! And we're sure this swank gilded setup would keep our creativity going throughout the day, even in a robe and slippers (the pretty antique phone would take calls from a host of Very Important People, and that calendar would be filled with fab events).
Best of all, Conrad nails (so to speak) the artistic gallery-style wall concept, with just the right balance of layout, frame sizes, spacing and mix of subjects. And the understated gold and ivory palette with soft pops of red adds just enough interest without looking overly busy. After all, the eye has to travel.
It may appear complicated, but the themes are simple to replicate: a still life here, a charcoal nude there, gilded mirrors, a happy little bird, and for good measure, some words of love.
Ready to get down to work? Check out our Etsy picks to borrow Conrad's chic style.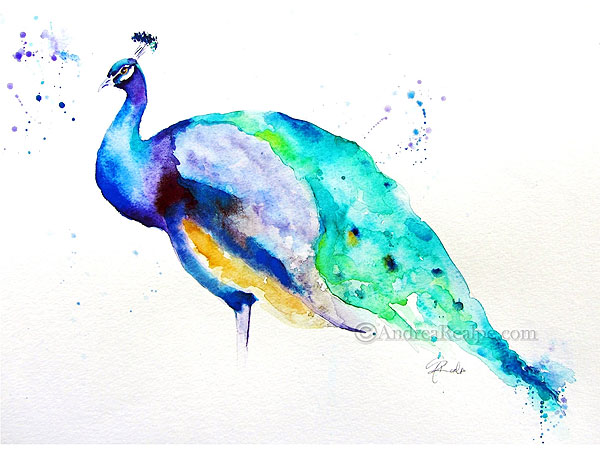 Courtesy Andrea Realpe
Peacock Watercolor
Proud peacocks are a symbol of integrity and immortality; plus, they're pretty to look at. Conrad went for a vintage drawing, but a bright watercolor, like this one by artist Andrea Realpe, really brings the bird to life.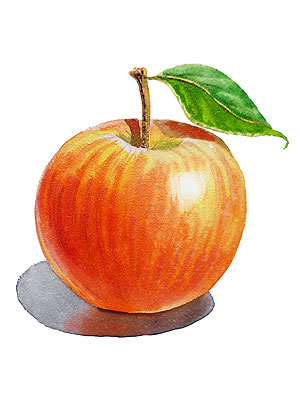 Courtesy Irina Sztukowski
Apple Still Life
What could be more simple and pure? An apple is a symbol of life (and it also might encourage healthy snacks during the work day!). Conrad went for a trio of fruit, but this solo image makes a statement.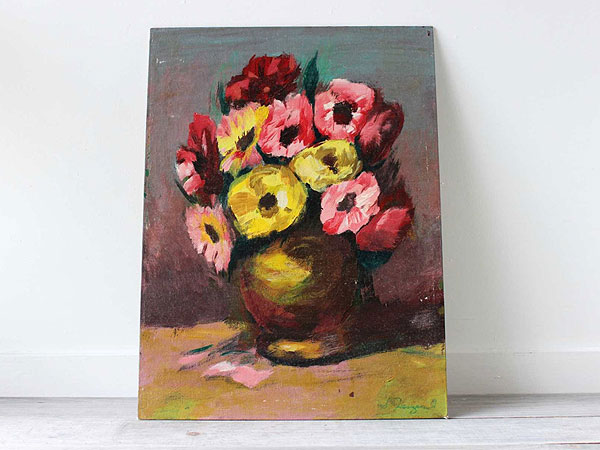 Courtesy Holly Ng/Birchwood Road
Flowers Still Life
A vintage-looking still life — how very Van Gogh. Just like Conrad's blooms, this rendering feels like you've got an old master painting on the wall.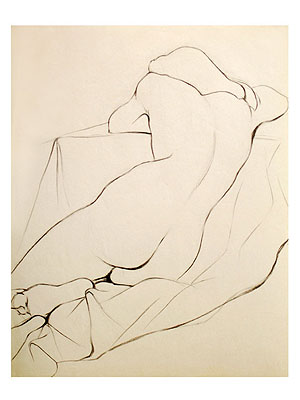 Courtesy Susie Yang/2 Forks Design
Charcoal Nude
Black and white pencil drawings can be elegant, as Conrad displays in these images of the lovely female form. This woman in repose is an instant chill pill.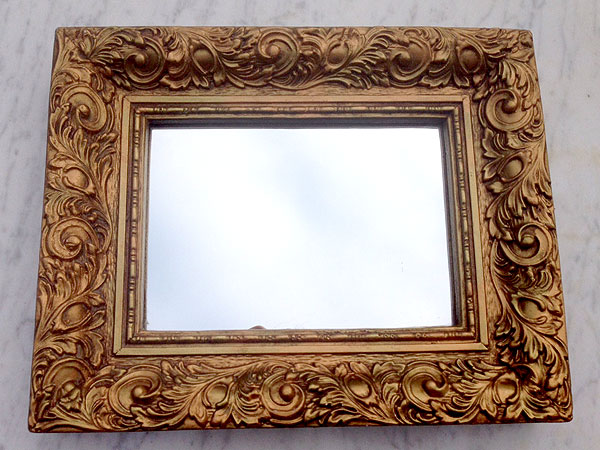 Courtesy Toca NYC Store
Antique Mirrors
Mirrors help bring light and depth into a room, and Conrad's gold versions add a layer of richness to the workspace. Try mixing and matching different sizes and finishes, whether it's antique ornate or cute and heart-shaped.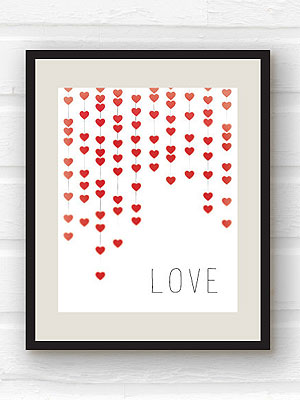 Courtesy PaperFinch
"Love" Print
All you need is love. Conrad's affirmation (a nod to her engagement to William Tell) surely keeps a smile on her face, but we adore any spin on amour — like these happy hearts.
—Brooke Showell