10 Sandwiches That Are Better with Potato Chips Stuffed Inside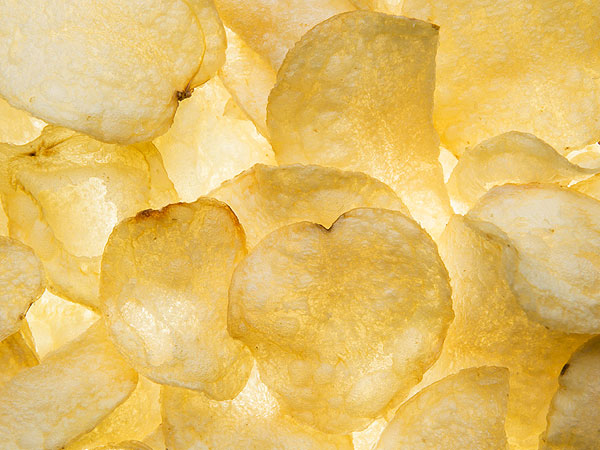 NBC/Kobal
CRUNCH TIME
We love sandwiches. We love potato chips. Put the two together and you create a marriage of good taste and great texture.

From America's beloved PB&J to fried fish on a bun, we've rounded up some surprising — and mouthwatering — combinations you've got to try. Is it lunchtime yet?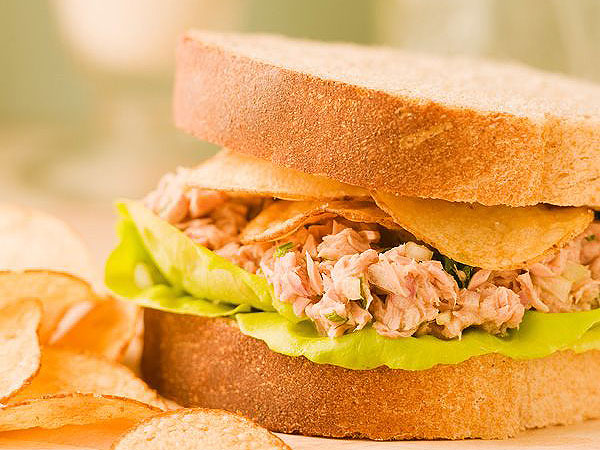 Courtesy Pinterest via chefmichaelsmith.com
TUNA SALAD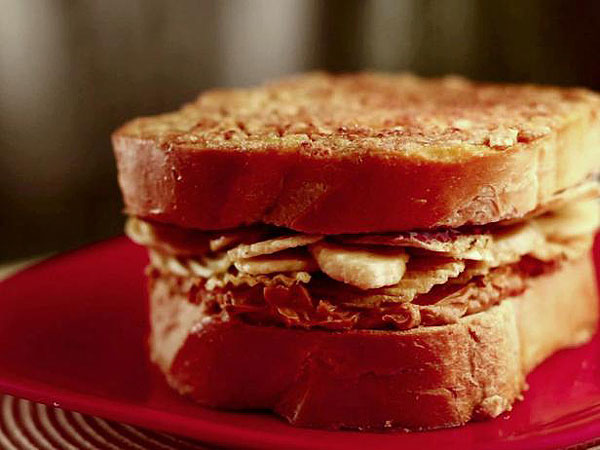 Courtesy Pinterest via FoodNetwork.com
PEANUT BUTTER AND JELLY
How come we didn't know about this when we were kids? The sweet-salty-nutty taste of PB&J and potato chips would've turned our school lunchboxes upside down with delight!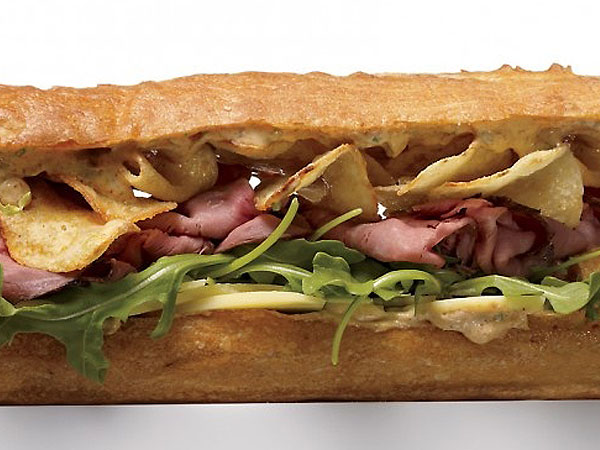 Courtesy Pinterest via marthastewart.com
ROAST BEEF
Thinly sliced roast beef, peppery arugula, Gruyere and crunchy chips on a roll redefines the meaning of "meat and potatoes."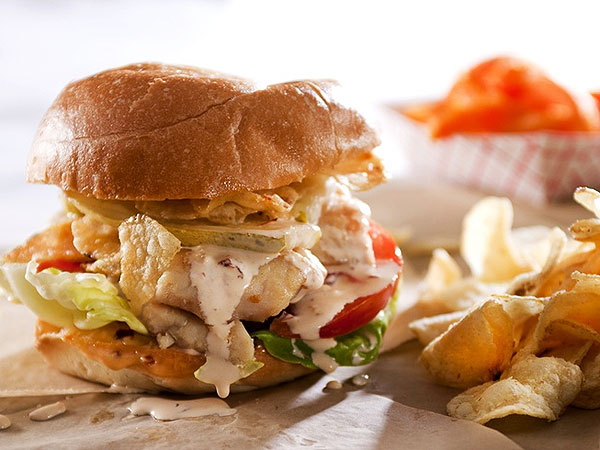 Courtesy Pinterest via Slapfish.com
FRIED FISH
Normally we don't advise pairing one crispy food with another, but this is the you'll-thank-us-later exception: The crunchiness — and deliciousness — of the fried fish and potato chips is off the charts.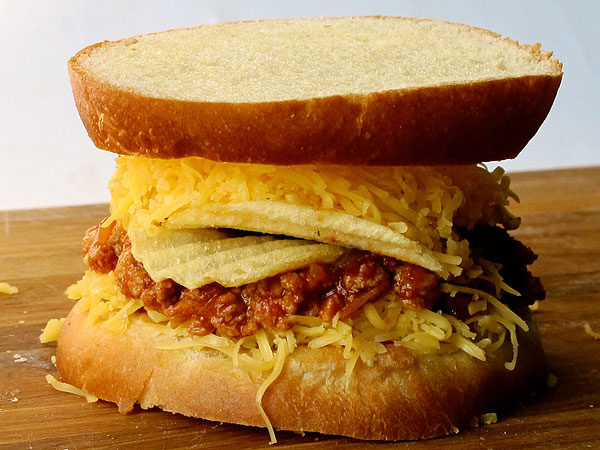 Courtesy Pinterest via grilledcheesesocial.com
SLOPPY JOE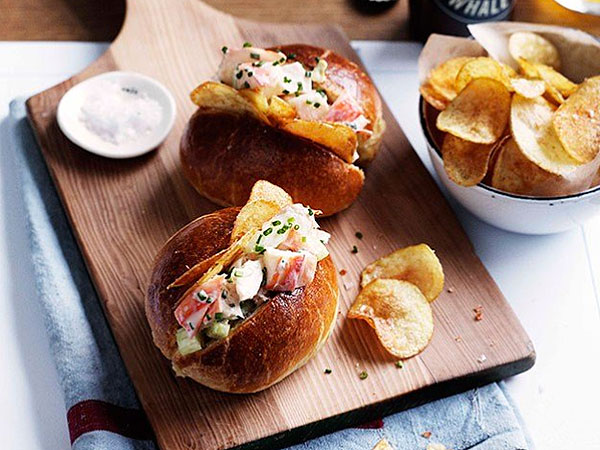 Courtesy Pinterest via gourmettraveller.com.au
LOBSTER ROLL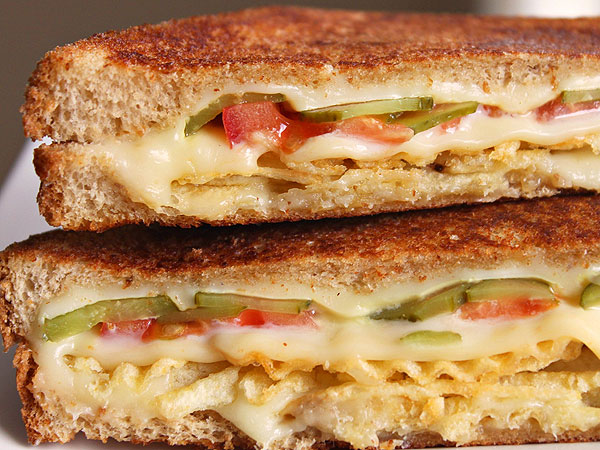 Courtesy Pinterest via Carolyn McCaffrey Stalnaker
GRILLED CHEESE
This simple sandwich with cheese, tomato and pickle leaves its mild-mannered persona behind with a potato chip makeover. And by "makeover," we mean "culinary transformation."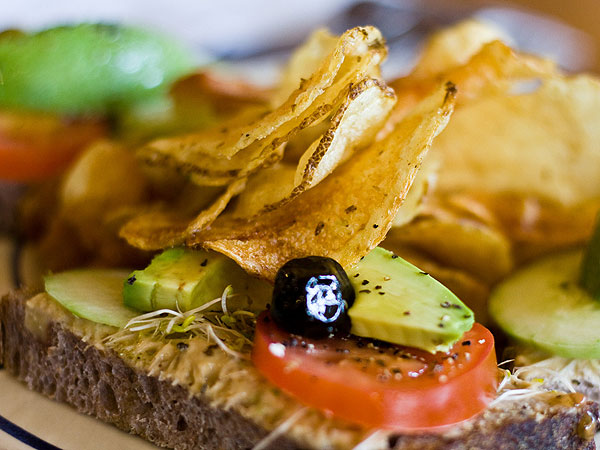 Courtesy Pinterest via photomato
VEGGIE AND HUMMUS
Let's be honest: Hummus is tasty but not the most exciting sandwich spread. To give it some get-up-and-go, pile on avocado, tomato slices, olives and plenty of salty chips for some much-needed texture.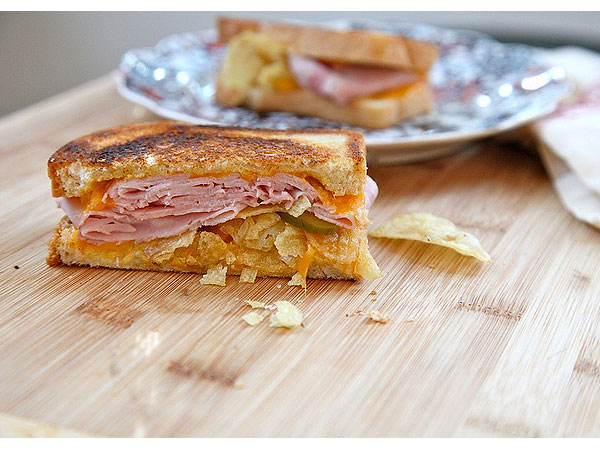 Courtesy Pinterest via joythebaker.com
HAM AND CHEESE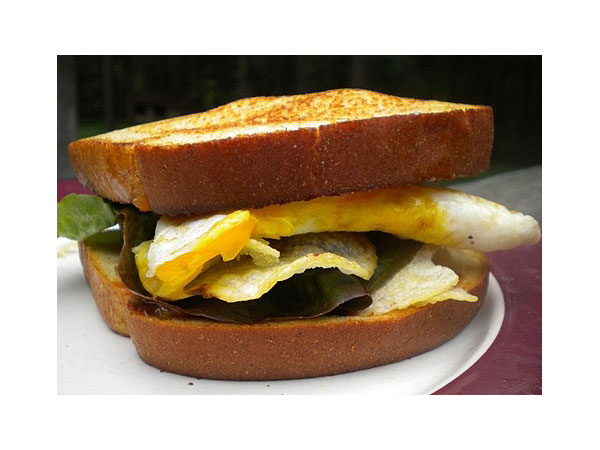 Courtesy Pinterest via cerealandfootball.wordpress
FRIED EGG AND CHEESE
Your new breakfast addiction? Creamy melted Muenster hugging a warm fried egg between two slices of toasted bread with a few glorious potato chips. Yes, please!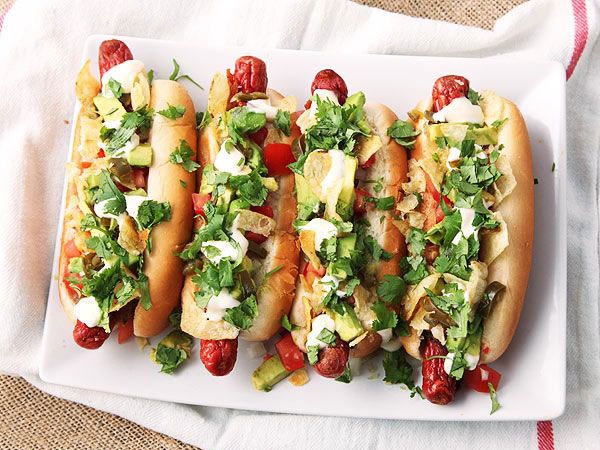 Courtesy Pinterest via seriouseats.com
HOT DOGS
Though not technically a sandwich, bacon-wrapped wieners in a bun topped with veggies and chips was too genius not to include here. Consider it a bonus bite.
—Nancy Mattia