Why Do Spicy Foods Light Your Mouth on Fire?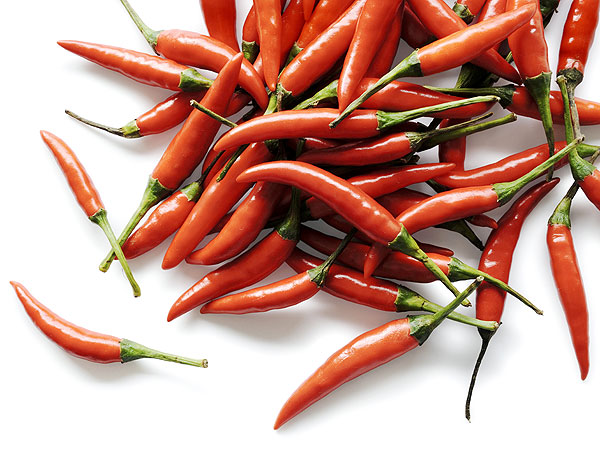 Getty
How come horseradish makes your nose burn? What's the reason your mouth feels like it's on fire when you eat Sriracha sauce?

You don't need a science degree to understand the answers. A fascinating (and fun!) new animated video, "The Science of Spiciness," by TedEd explains why our bodies react so extremely when we chew on hot, tongue-tingling foods.
If you've ever eaten something and started sweating or your heart started beating rapidly, it's because your brain is reacting as if your body is actually on fire! Turns out that horseradish is made of small molecules that easily float up to your sinuses, burning your nose; chili peppers are made up of larger molecules that mostly stay in — and flame up — your mouth.
According to the video, there's a theory going around that people who regularly eat hot fare enjoy the ensuing thrill — the same kind they get from riding a rollercoaster — even if the immediate sensation is hard to digest. These folks also are more likely to seek out other activities that give them an adrenaline rush, like gambling.
Watch the short video here. Then next time you bite down on a spicy jalapeño, you'll understand why your mouth feels like a four-alarm blaze.
—Nancy Mattia