Meet Bakerella — And Her Crazy-Good Chocolate Chip Pancakes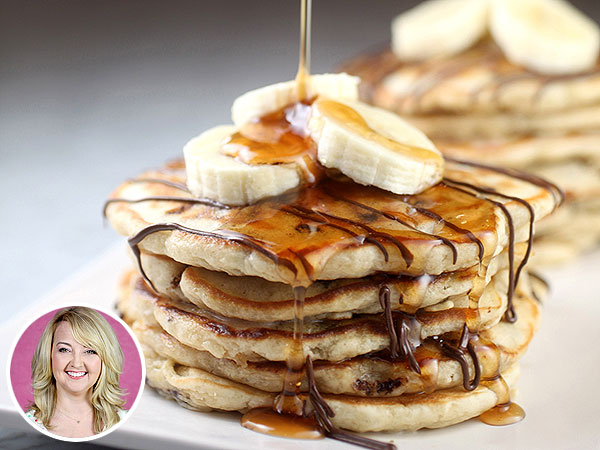 Courtesy Bakerella
Angie Dudley, a.k.a Bakerella, is the author of the New York Times best-selling book Cake Pops and creator of Bakerella.com. Visit PEOPLE.com on Fridays for her sweet spin on celebrity recipes and more.

Who loves pancakes for breakfast? And chocolate, too? I know I do.
And sometimes, you just have to indulge. That's why I decided to give Nigel Barker's Banana Pancakes a chocolatey twist.
Mini chocolate chips melt perfectly into the batter, but the real secret is saving some to melt and drizzle on top right before eating.
I also ditched the whole-wheat flour and used a little more sugar to up the decadence. I know. I know. The former America's Next Top Model judge probably wouldn't approve — but these pancakes are good.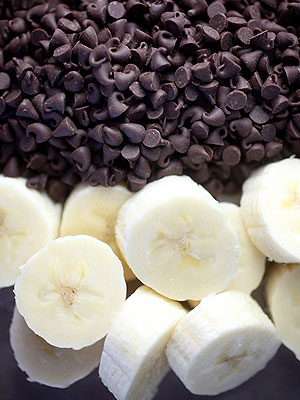 Courtesy Bakerella
Use a measuring cup to pour the pancake batter on your frying pan or griddle to ensure similarly sized pancakes.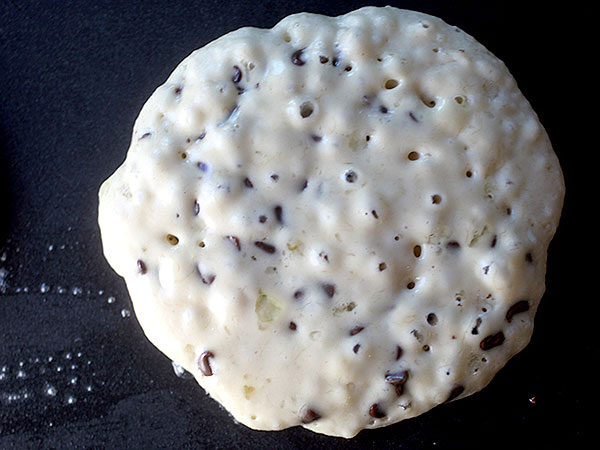 Courtesy Bakerella
Looking good!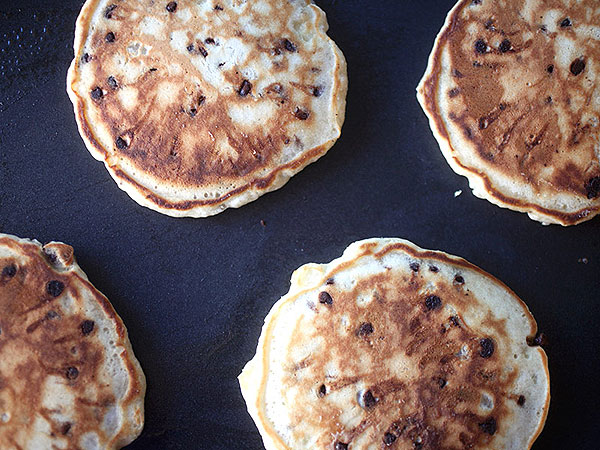 Courtesy Bakerella
Real good.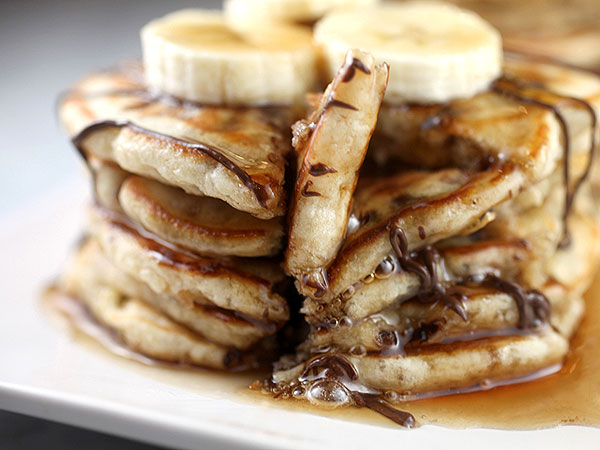 Courtesy Bakerella
And yes, they taste as good as they look!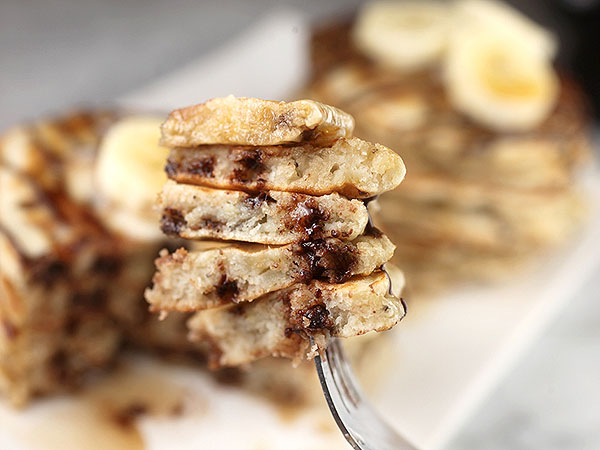 Courtesy Bakerella
Chocolate Chip Banana Pancakes
Makes 12 pancakes
1½ cups flour
2 tbsp. sugar
2 tsp. baking powder
¼ tsp. salt
1 egg, beaten
1 cup milk
2 tbsp. butter, melted and cooled (plus more to grease pan)
1 tsp. vanilla
⅔ cup bananas, mashed (about 2 large bananas)
1 cup miniature chocolate chips, divided
Sliced bananas (optional)
1. In a medium bowl, combine flour, sugar, baking powder and salt. In a separate bowl, mix egg, milk, melted butter, vanilla and mashed bananas.
2. Stir flour mixture into banana mixture (batter will be slightly lumpy). Stir in ½ cup miniature chocolate chips.
3. Heat a lightly greased griddle or frying pan over medium-high heat. Pour ¼ cup batter on griddle for each pancake. Cook until pancakes are golden brown on both sides. Top with sliced bananas, if desired.
4. Melt remaining ½ cup chocolate chips in microwave and pour into a resealable plastic bag. Snip off a small corner and drizzle chocolate over pancakes. Serve warm with syrup. Yum!