Feast on This: The Five-Second Rule Is (Mostly) Legit!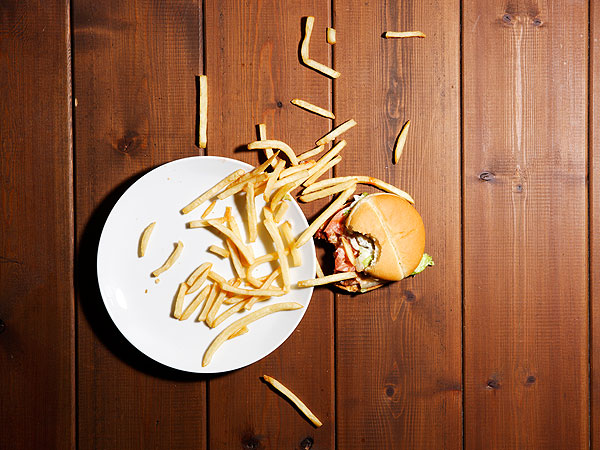 Indeed/Getty
Oh no! You dropped some of your lunch on the ground. Okay, no one's looking. It's cool to just reach down and scoop it up and keep eating, right?

According to a new British study, you should be fine. Researchers from Aston University in Birmingham, England, tested the popular "rule" — that it's okay to eat dropped food as long as you pick it up within five seconds — and found that it wasn't just an urban myth or old wives' tale. Depending on what you drop and where, popping "floor food" in your mouth won't necessarily do you harm.
The researchers tested toast, pasta, cookies and sticky candy by letting it rest on the floor from three to 30 seconds to see how much bacteria (E. coli and Staphylococcus aureus) the items attracted.
Their somewhat surprising results: Food dropped on carpet — yes, carpet — is the least likely to pick up bacteria within five seconds, but food that falls onto a hardwood or laminate floor may pick up something nasty.
Still, no one's advocating using your shag rug as a dining-room table.
"Consuming food dropped on the floor still carries an infection risk as it very much depends on which bacteria are present on the floor at the time," says microbiology professor Anthony Hilton, who led the study.
Or, as another popular rule advocates: When in doubt, throw it out!
—Nancy Mattia