What's For Lunch? Grilled Cheese Delivered By Parachute, Of Course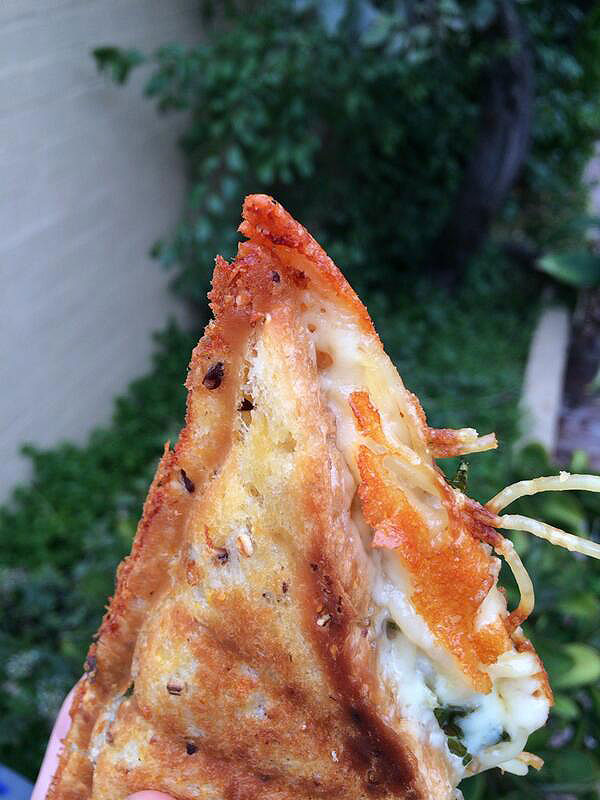 Courtesy Jafflechutes
The heavens have heard the prayers of cheddarheads: It's raining grilled cheese!

At least it will be soon in New York City — Australian pop-up Jafflechutes, Melbourne's "first float-down eatery," is bringing its airborne sandwiches to the States.
"NEXT STOP: NYC!" the company wrote on its Facebook page, telling fans the pop-up is due to hit the city in May or June.
In Australia, a "jaffle iron" is a sandwich press that makes hot, toasty grilled cheese, in this instance attached to a toy parachute. Customers order from two options, Drop It Like It's Hot (cheese and tomato) and Gust of Wind (cheese and ham), pay the $5 or $6 via PayPal, then designate a time and delivery point to catch their cheesy triangle (thrown out a nearby window, presumably).
See a Jafflechute captured during its descent by Instagram user heyitsjustmeok:
Hopefully it lands where X marks the spot, but of course there's always the issue of a wayward tree branch or hungry interloper. Instagram user adelphimou proves you can successfully catch a Jafflechute:
Check out the crowd waiting at one of Jafflechutes' pop-ups Down Under.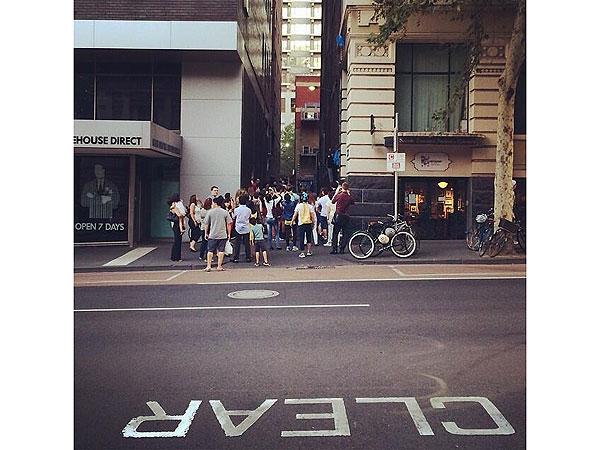 Courtesy Jafflechutes
What do you think of Jafflechutes: gimmicky or genius?
Watch the company's Facebook page for updates on the U.S. debut. In the meantime, we'll keep our eyes peeled for Cronuts delivered via paper airplane.
—Brooke Showell