Get the Look: Diane von Furstenberg's Teacup Flowerpots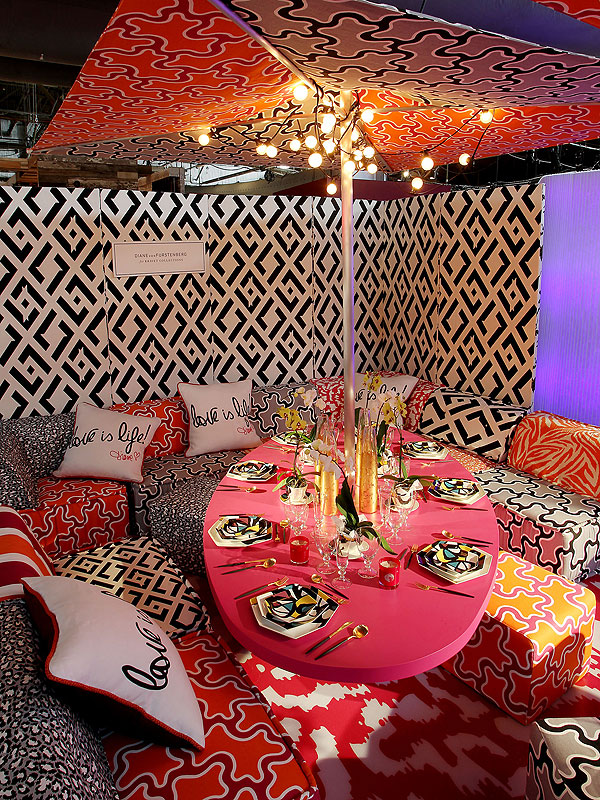 Courtesy Marion Curtis, StarPix
If a traditional floral centerpiece isn't your cup of tea, Diane von Furstenberg has an idea for you: teacups!

At N.Y.C.'s Architectural Digest Home Design Show, the designer showed off her ingenuity by ditching a bulky centerpiece in favor of individual orchids as place settings, each planted inside a brightly patterned teacup.
This easy-to-steal idea (part of Furstenberg's tablescape for DIFFA's Dining by Design exhibit, featuring the new DVF for Kravet collection) is just itching to decorate the table of a bright spring brunch, bridal shower or high tea. You can even let guests take home their personal pots as party favors.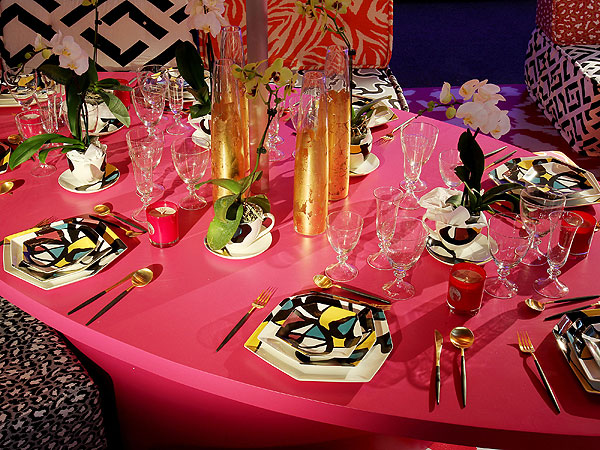 Courtesy Marion Curtis, StarPix
Following DVF's lead, the cups don't have to be identical as long as they complement each other. And orchids aren't a hard-and-fast rule — simply use whatever flowers look best with the rest of your tablescape.
Goodbye, darjeeling; hello, dahlias!
—Brooke Showell