Harley Pasternak: 5 Keys to a Fit Pregnancy (Plus: Meet My Baby!)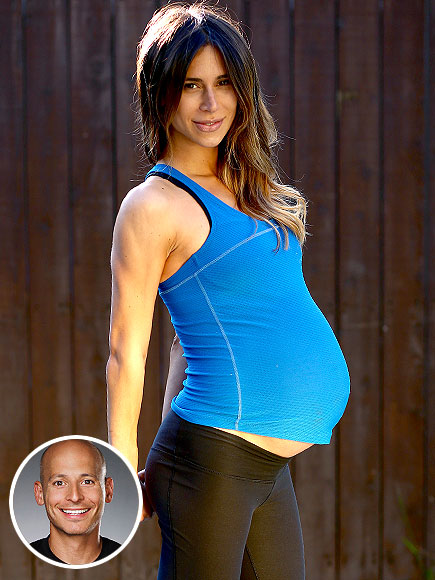 Courtesy Harley Pasternak
Harley Pasternak is a celebrity trainer and nutrition expert who has worked with stars from Halle Berry and Lady Gaga to Robert Pattinson and Robert Downey Jr. He's also a New York Times best-selling author, with titles including The Body Reset Diet and The 5-Factor Diet. Tweet him @harleypasternak.

Seventy-two hours ago, I became a dad to a healthy 8 lb., 13 oz. daughter named Liv (see her below!). My wife was incredible. The pregnancy was smooth, followed by a textbook natural delivery, and all the signs of a very speedy recovery.
While so much about getting pregnant, being pregnant and delivering the baby is out of one's control, it's essential to optimize what is in a woman's control to tip the health odds in her favor during pregnancy.
Here are the five keys that helped my wife (not to mention so many of my expectant clients over the years) have a healthy, happy pregnancy:
1. Keep moving (moderately) most of the day. Most pregnant women do significantly less physical activity while pregnant (and seeing as how the average American is already far too inactive, this is not good). Studies show active, fit pregnant women often have fewer complications during pregnancy and childbirth. Use an activity monitor (my wife used a FitBit) and try to hit 10,000 steps per day. But avoid extreme temperatures, stay hydrated and don't move too fast.
2. Graze, don't gorge. When you're pregnant, you should be eating approximately 300 calories more per day (equivalent to 1/3 cup of almonds or an apple with 2 low-fat mozzarella sticks). Make sure to get your calories in small meals throughout the day; consuming five to six meals or snacks daily could help you avoid indigestion, acid reflux and nausea.
3. Make healthy food choices. Being pregnant doesn't give allowance to indulge regularly in cookies, cakes and croissants. Make sure every meal has a lean protein (chicken, fish, eggs), fiber (vegetables, fruits with edible seeds or edible seeds, whole grains) and healthy fats (avocado, olive oil, almonds).
4. Stay strong. Not only can you strength train during pregnancy, but you should! Keeping muscles toned and strong throughout pregnancy can help reduce the chances of getting gestational diabetes, sore back and fatigue, and most of all, it will help your body bounce back much faster post-baby. But make sure you don't overdo it. Avoid exercises that require lying on your back from four months on, exercise in a well-ventilated room, and again, stay hydrated.
5. Get good sleep. I know firsthand that pregnant women can have trouble getting comfortable while sleeping. As a result, they often don't get enough quality sleep (nor do their spouses), which can make the next morning feel far more difficult than it needs to be. Some women swear by a pregnancy pillow, some (like my wife) prefer using multiple pillows to support their body throughout the night, and others can't sleep without memory foam pillows or mattresses. Whatever works for you is fine, but try to go to bed earlier than usual throughout your pregnancy, if possible.
NOTE: Pregnant women, especially those with high-risk pregnancies, should discuss all dietary and exercise changes with their doctors.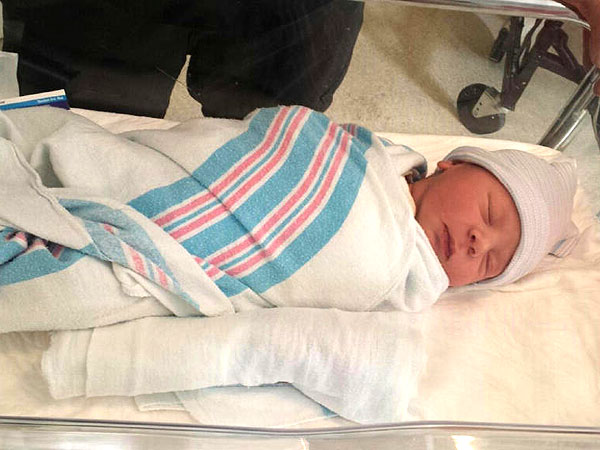 Baby Liv, Courtesy Harley Pasternak