Cook at Sea With Former Top Chef Contestants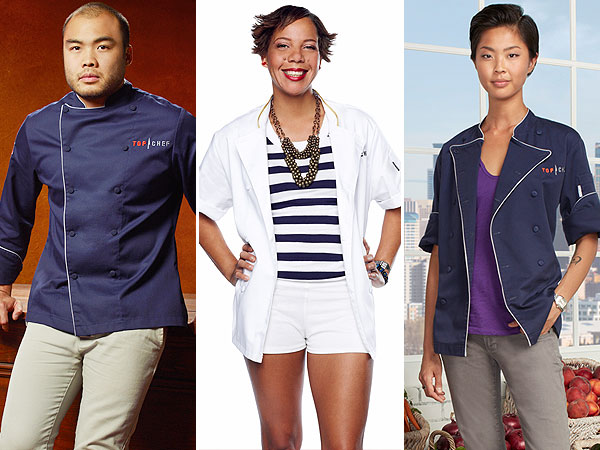 Scott McDermott/Bravo; Justin Stephens/Bravo; Matthias Clamer/Bravo
Top Chef fans—your ship has come in!

Starting in July, you'll have the chance to hit the high seas with 13 former contestants from the top-rated reality cooking show aboard four Celebrity Cruises.
During the "Top Chef at Sea" program, the alums deliver cooking demos where you get to sample their dishes and take part in interactive Quickfire Challenges (just like on the show!). Want a private cooking lesson from one of your favorites? Aye, aye!
So, is your fan favorite going to be on board? If you book the July 27 sailing to Bermuda on the "Summit," you'll have the chance to hang with chefs Spike Mendelsohn, Ash Fulk and Angelo Sosa. Want a cooler experience? Hop aboard the "Solstice" for an Alaskan adventure that begins August 15 featuring pros Nina Compton, Paul Qui, Tiffani Faison and Brooke Williamson.
The September 19 "Infinity" cruise takes you on to France, Spain and Portugal and lets you wine and dine with Chris Crary and Kristen Kish. The final sailing, November 15, heads to the Eastern Caribbean on "Reflection" with chefs Hosea Rosenberg, Casey Thompson, Tiffany Derry and Shirley Chung.
Tell Us: Would you set sail on a Top Chef cruise?