Jude Law: How I Gained (and Lost) 30 Pounds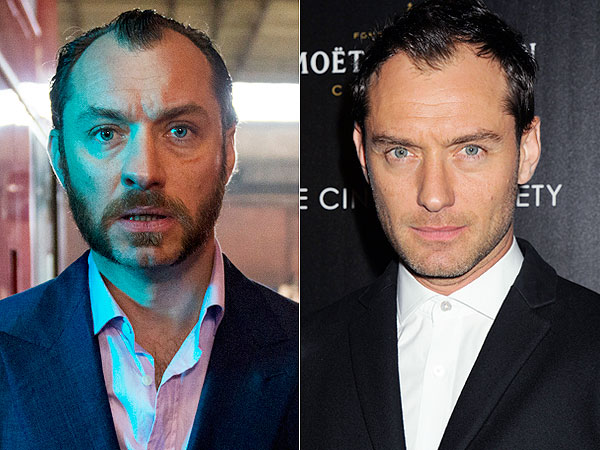 Nick Wall/FOX Searchlight; Jennifer Graylock/Sipa
For his new film Dom Hemingway, packing on the calories to play the foul-mouthed, fresh-out-of-prison title character didn't come easy for the typically slim Jude Law.

The actor, 41, reportedly gained around 30 pounds for the role.
"I was banned from exercise and just encouraged to eat all the wrong stuff," Law told PEOPLE at the film's premiere in New York City on Thursday night, hosted by The Cinema Society & Links of London. "I ate a lot of red meat, a lot of steaks and burgers, and ice cream."
His go-to flavor for the latter?
"Cookies 'n cream…but I'll be happy if I never see another tub of it again in my life," he says.
"I'm not a big gorger, so it was the Coca-Cola that got me," dishes the British actor. "I was drinking five to ten a day, and I just got kind of sick of it."
Unsurprisingly then, when the film wrapped and it came time to shed the pounds, Law couldn't have been more ready.
"I was really happy to be able to go for a run!" he says.
—Haiwen Lu