Hot Off the Press: White Castle Reveals New Waffle Sandwiches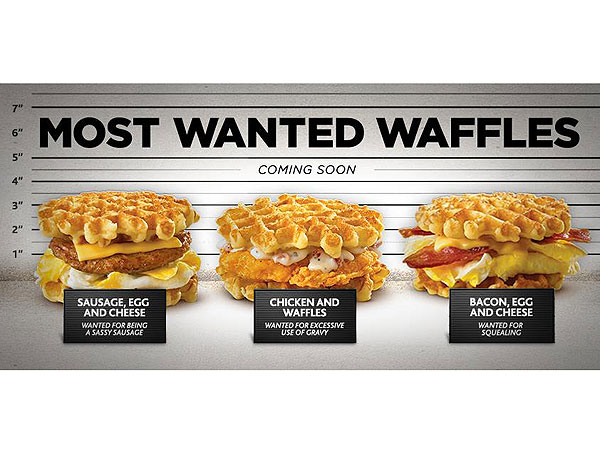 There's one thing many Americans don't waffle over — grabbing a fast-food breakfast.

And now, fast food chains are betting they won't waffle over waffles, either. Just days after Taco Bell put a waffle breakfast taco on its menu, Ohio-based burger chain White Castle announced three new Belgian waffle sandwiches on its Facebook page and Twitter feed.
The breakfast sandwiches team egg, cheese and meat (your choice of sausage or bacon) between two waffles acting as buns. A chicken and waffle sandwich — with, apparently, plenty of gravy — will also be available all day at participating locations.
California's Jack in the Box is ahead of the trend: They've been offering sausage, egg and cheese waffle breakfast sandwiches since 2012.
Why the sudden frenzy over tic-tac-toe dough? Aside from the fact that waffles are seriously awesome, it's likely because breakfast is the only growing segment in the fast food market, as research group NPD reported last month. As chains compete for the rush-hour crowd, looks like waffles are where it's at.
(Though, to note: Dunkin Donuts has also flirted with waffle breakfast sandwiches in the past few years, but they disappeared, came back as blueberry waffle sandwiches, then vanished again. Maybe a sign?)
So what's next for the fast-food wars? Trying to up lunch and dinner business by baiting customers with waffled cheeseburgers?
Confession: If that happens, we may be first in line.
—Lexi Dwyer