EXCLUSIVE: Make Haylie Duff's Fire-Roasted Banana Boats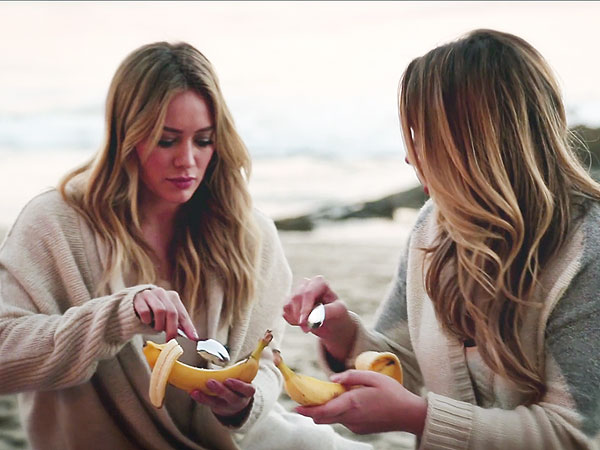 Haylie Duff has a lot to celebrate these days: The popularity of her first cookbook, her recent engagement and, now, a new national cooking show.

On The Real Girls Kitchen, which premieres on Ora.TV on April 9 and on Cooking Channel in June, Duff features easy dinner party dishes like homemade pizzas, real-life pals as sous chefs, and excursions to L.A. and N.Y.C hotspots for entertaining inspiration.
"[Cooking] started as a pastime," Duff told PEOPLE. "It was purely a hobby, and I was sharing recipes with girlfriends and people were responding positively to them. It was a thought that happened, purely accidentally."
Whether by happy accident or not, the self-professed farmer's market maven, who joked that she could "possibly name my first child 'Kale,'" is ready to bring her laid-back, casual style to a new audience.
In the exclusive clip from her new show (below), Haylie puts a creative spin on a s'more, alongside sister Hilary Duff and friends on the beach in Malibu.
"I probably cook for my sister more than anybody," Duff told PEOPLE. And, judging by her younger sister's reaction in the video ("Sis, you are so creative!"), she has an eager participant.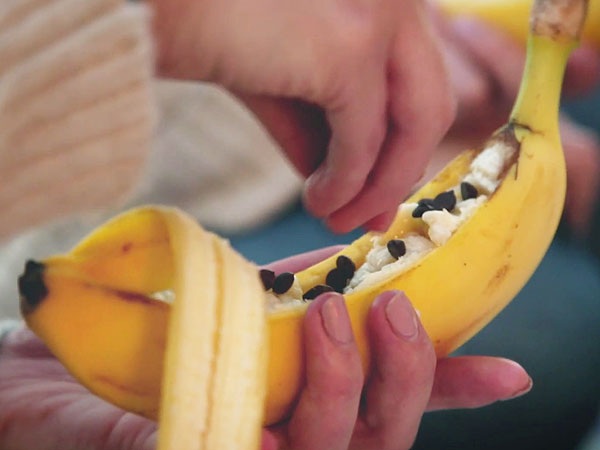 To make Duff's roasted banana boat, slit a banana lengthwise through the peel, making sure not to cut all the way through to the other side. Then mash the fruit slightly with a spoon, and add the toppings: chocolate chips, marshmallows and walnuts. Finally, wrap the whole thing in foil, drop in the fire (or in the oven or grill) and let it "chill for 10 minutes," instructs Duff.
All that's left to do is open the foil packet (carefully, the boats will be hot!), and dig in to this gooey, campfire-charred snack.
—Catherine Kast