Liv Tyler and Mario Batali Share Grilled Cheese at N.Y.C. Diner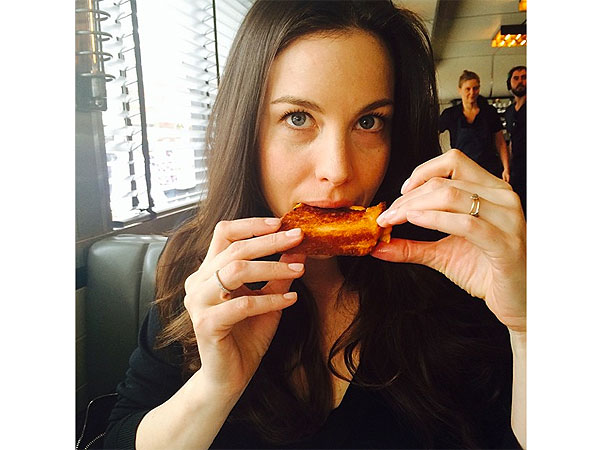 Courtesy Mario Batali
Sometimes it's the simple things in life that give you the most pleasure. For Mario Batali and Liv Tyler, it was noshing on grilled cheese sandwiches together at an iconic New York eatery.

On Friday, the pals met up at the Empire Diner, led by chef Amanda Freitag, in N.Y.C.'s Chelsea neighborhood, and ordered a couple of the restaurant's popular grilled cheese sandwiches.
But rather than the standard yellow-American-on-white-bread found in most diners, Freitag's take on the classic is a delicious mix of melty fontina and cheddar cheeses layered with roasted tomatoes on toasted brioche.
The friends were so psyched with their meal, they shared their dining experience on Instagram.
"Grilled cheese day w @misslivalittle," Batali wrote, along with a photo of Tyler chomping down on her sammie. "Wheeeeee!"
The actress matched the chef's exuberance in her own post.
"Diner date with this beautiful nut," she wrote, before giving her meal high marks. "Most delicious grilled cheese!!!! Mmmm mmmm good!!!!" But instead of posting another food shot, the actress got creative and snapped their feet — Batali in his signature orange Crocs and Tyler in classic Chuck Taylors.
How can we get invited to lunch with these two funsters?
—Nancy Mattia