We Tried It: Domino's Fried Chicken-Crust 'Pizza'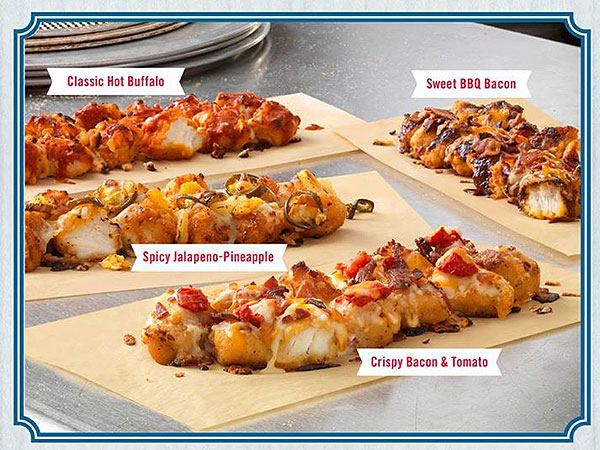 Courtesy Facebook/Domino's
When I heard Monday that Domino's had launched a line of fried chicken bites covered in cheese and pizza toppings, there was only one logical thing to do: Order all four flavors from my local New York Domino's and get the verdict from my pizza-delivery-loving mid-60s parents, who happen to be in town from Wisconsin for the week.

Some personal assessments: At $5.99 each, the new Specialty Chicken is a deal in terms of size. You get 12 substantial chicken bites loaded with a decent amount of toppings: either cheese, jalapeños and pinapple; cheese, BBQ sauce and bacon; cheese, bacon and tomato; or simply cheese and buffalo sauce. They're baked together in pull-apart form kind of like monkey bread, which is fun to eat but messy. Have lots of napkins ready.
Also, you have to go into this meal with the mindset that it's from a pizza delivery chain, not (despite the Specialty name) a specialty fried chicken restaurant that's going to have the perfect, crispy bird. These have the texture of oven-baked chicken nuggets, which is totally fine, considering they're baked in a pizza oven — just have the right expectations.
Interestingly, my parents and I came up with the same best-to-worst rankings of the four flavors, although they really liked three of them and the only one I would definitively order again is the Crispy Bacon & Tomato. The final results, complete with smartphone photos of how these actually look: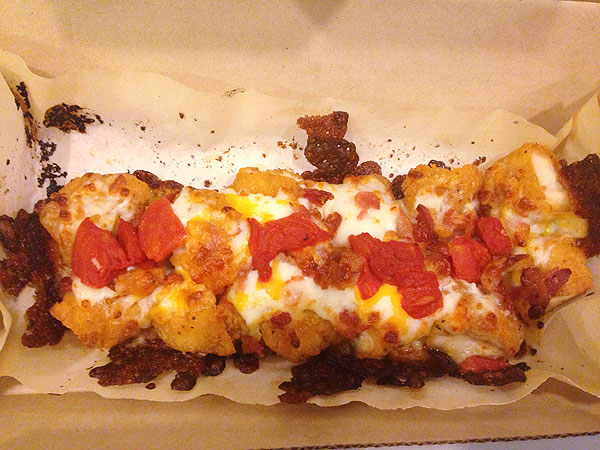 Marissa Conrad
Winner: Crispy Bacon & Tomato
Mom: "The chicken is very moist, and you can actually taste the bacon."
Dad: "Juicy tomatoes. And like Mom said, you really can taste the bacon."
Mom: "I thought there was enough cheese on it, didn't you?"
Dad: "Oh, yeah."
I'm in agreement — this one impressed me with juicy tomatoes and a hearty coating of bacon bits over moist white-meat chicken. Cheese: plentiful.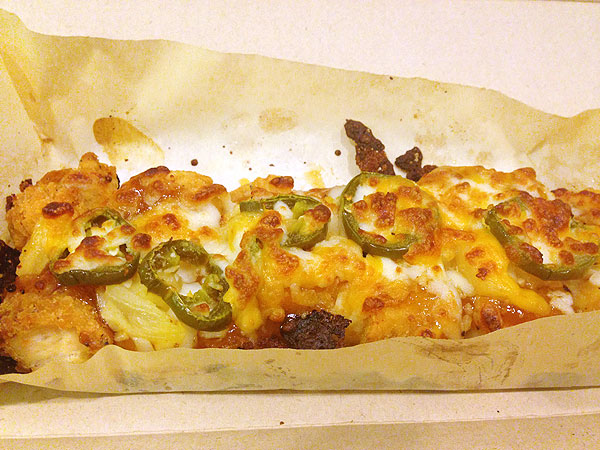 Marissa Conrad
2nd place: Spicy Jalapeño-Pineapple
Mom: "Too spicy for me, but a piece with just pineapple is good!"
Dad: "I didn't think it was that spicy. It was spicy, but not overpowering. I thought the pineapple gave it a nice zing."
I agree that the heat from the jalapeño slices and the sweetness from the pineapple chunks were a good match, but also provided such a strong flavor that I couldn't taste the cheese — which, to me, is 75% the point of anything pizza or pizza-related.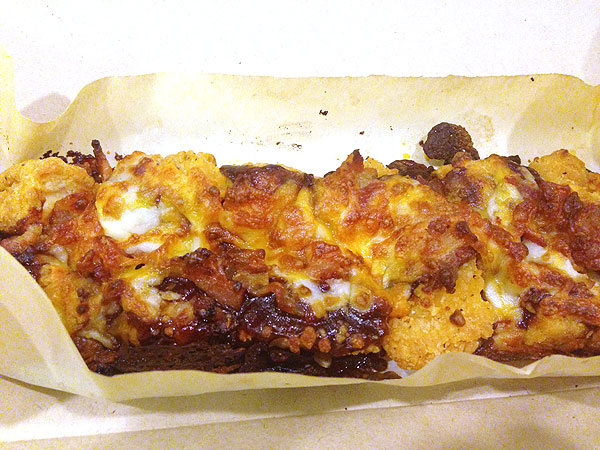 Marissa Conrad
3rd place: Sweet BBQ Bacon
Mom: "I can't taste the bacon."
Dad: "I could taste the bacon."
Mom: "Really?"
Dad: "I could! They didn't skimp on it."
Mom: "It's still good."
I thought there was plenty of bacon on this, but I'm still wary about how sweet the whole thing was. However, it was true to its name — so if you're into sweet BBQ sauce, go for it.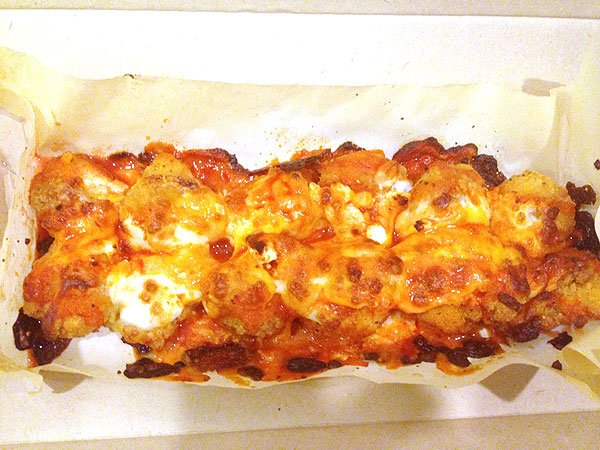 Marissa Conrad
4th place: Classic Hot Buffalo
Dad: "It's kind of mushy."
That says it all: Too much buffalo sauce.
On a side note, Domino's online delivery tracker is pretty sweet. Make your order online and a chart pops up on your screen that tells you exactly what time the food goes into the oven, comes out of the oven and goes out for delivery. It made the 45-minute wait go much faster. The future has arrived.
Tell us: Will you try Domino's Specialty Chicken?
—Marissa Conrad