Scandal Fans: Pour a Red Wine Cocktail for the Season Finale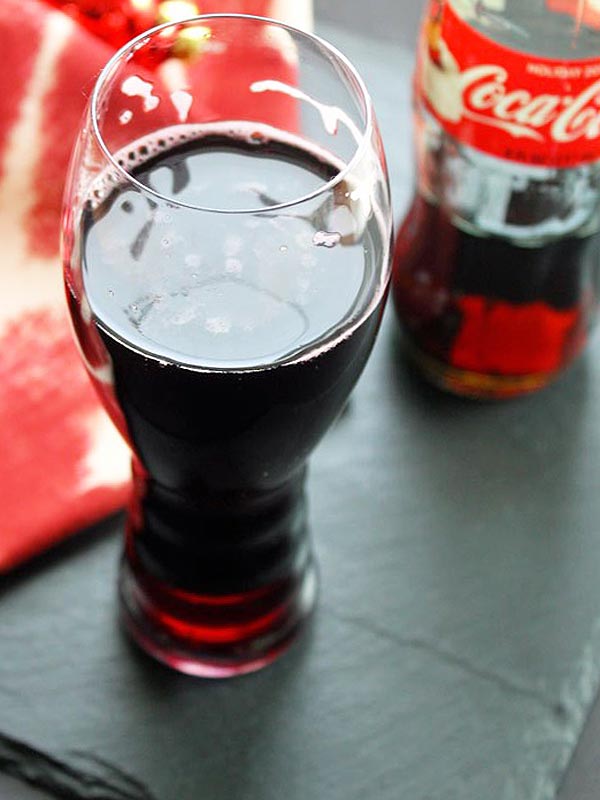 Courtesy JJBegonia.com
Gladiators, there's no better way to toast the season finale of Scandal than with a red wine cocktail we're sure Olivia Pope would be happy to chug, er, drink.

Since we know your eyes will be glued to the screen Thursday night watching the backstabbing (hi, Cyrus!), the spying (Quinn, get out of the van!) and the illicit hookups (all of Washington, D.C.), the perfect libation is one that's easy to mix and can be done ahead of time. (Having a viewing party? Prepare pitchers!)
Enter the calimocho (also spelled kalimotxo), a popular Spanish cocktail that's a half-and-half blend of unlikely partners: red wine and cola. The two mix surprisingly well, especially with a dry wine to balance the sweetness of the soda.
But, just like in a good TV show, we're throwing in a twist: pomegranate. This fruitier version of a classic calimocho, created by Carlynn of the JJ Begonia blog, is a crowd-pleaser. All you do is mix pomegranate juice into the red wine and cola. Throw in a few pomegranate seeds for garnish if you feel like it, and you're done.
It's an easy cocktail to make, but a dangerous one to drink if you're prone to spillage. Our advice: Don't wear white. After all, you don't want to create a situation even our clever Olivia wouldn't be able to fix.
Pomegranate Calimocho
Makes 1
1 part pomegranate juice
2 parts red wine, such as rioja
2 parts cola
Pomegranate seeds (optional)
Gently stir together the pomegranate juice, red wine and cola. Serve over ice. Garnish with pomegranate seeds, if desired.
—Nancy Mattia
WATCH: Olivia Pope Really, Really Likes Wine