Alie & Georgia: 3 Fancy Ice Cubes to Make Now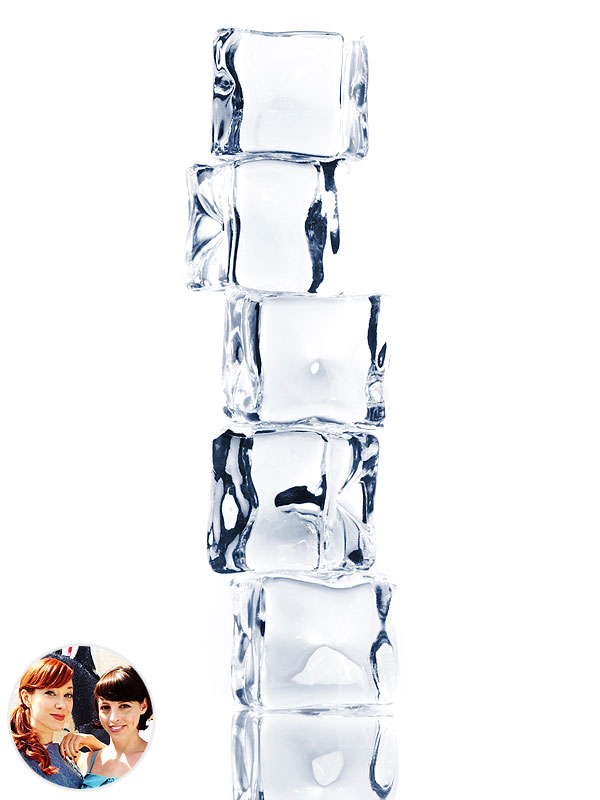 Getty; Inset: Courtesy Alie & Georgia
Alie Ward and Georgia Hardstark, a.k.a. Alie & Georgia, host Cooking Channel food-travel series Tripping Out with Alie & Georgia. Visit PEOPLE.com every Thursday for their playful spins on celebrity recipes, cocktails, entertaining ideas—and, of course, lots of laughs!

Of all the cocktail trends and pretentious tricks and gimmicks of the craft cocktail movement, the topic that seems to bring on ire and rage in normally docile bar-goers is "artisan ice" — those perfectly sculpted cubes that look great in your drink while keeping it chilled.
The fact that frozen water can annoy people is funny to us, but at the same time, we get it. The addition of hand-chiseled ice is one of the many reasons bar owners justify the ever-growing price of craft cocktails (we just got charged $16 for a basic Old Fashioned at one bar and almost did a spit-take, but didn't want to waste our expensive cocktail).
Still, if we are served a libation with a few melting cubes floating listlessly at the top of the glass, or one with ice that's taken on the smell of whatever else is in the host's freezer, well, we get bummed. It's with this in mind that we present some of our favorite ice options for the at-home bartender. Because, while you don't have to learn to expertly cut a giant cube so that it slides perfectly into your vessel of choice à la "mixologists," ice also shouldn't be an afterthought.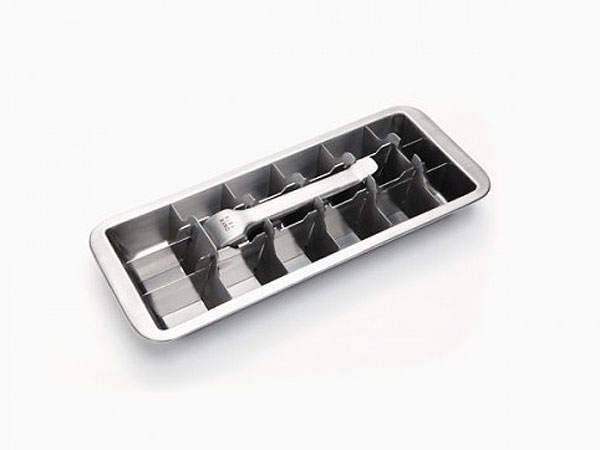 Square
Small, perfectly square cubes are a beauty to behold, and look great in a mixed drink. This stainless steel ice cube tray is a blast from the past and makes extracting cubes a snap. We also love perfect cube trays that come in both small and large sizes.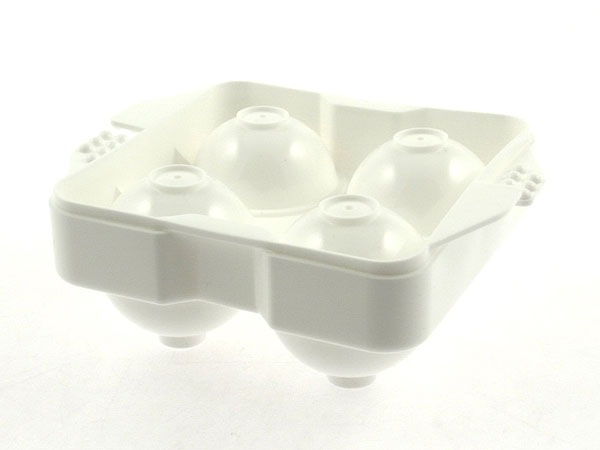 Round
One large spherical ball of ice looks beautiful in a highball glass with just a splash of your favorite liquor. Plus, its size means it'll melt slower and water down your drink less. Buy the mold here.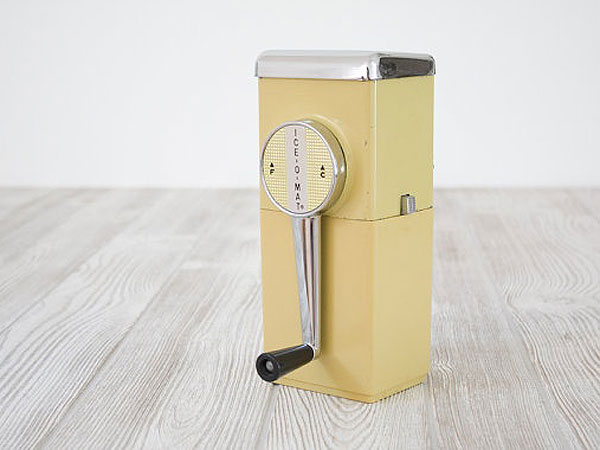 Crushed
A cocktail with crushed ice screams "summer." Ask your most rage-filled guest to go to town on a bag of ice with a rolling pin or just throw some ice in the blender (in both cases, be sure to drain off excess liquid before using). And while not the most practical for large batches, a vintage ice crusher does the trick and looks oh-so pretty on your counter. See?!
Note: a party soundtrack featuring "Ice Ice Baby" is not mandatory, but suggested. Now go drink a cold one for us.