Make a Sangria Mocktail — With a Sneaky Option to Spike It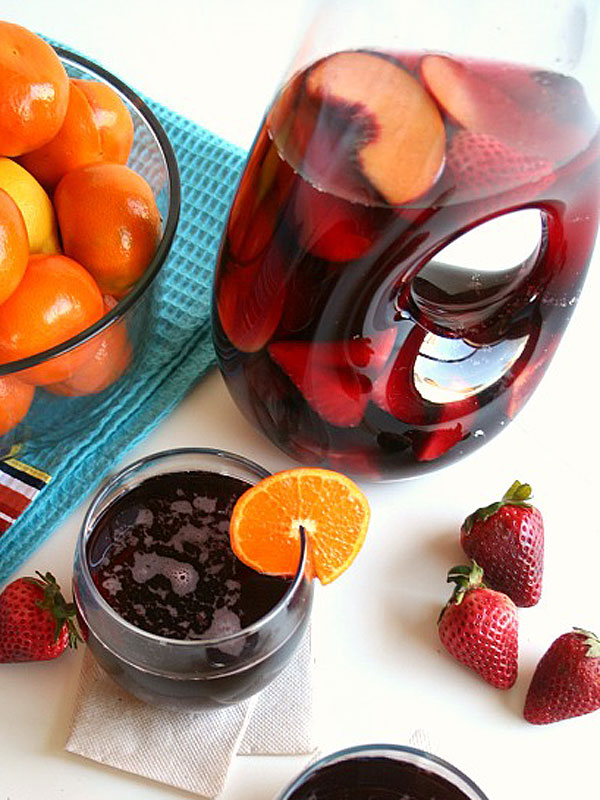 Courtesy Jennifer Stott
At nearly 8 months pregnant, we're guessing Kelly Clarkson isn't cracking open a bottle of wine for her 32nd birthday on Thursday — but virgin sangria? Game on.

In honor of the singer (and other leading ladies just about to pop, including Kerry Washington), whip up this mocktail from blog Jen's Favorite Cookies. Featuring grape juice, ginger ale and plenty of fresh fruit, it's just begging to be sipped outdoors.
But, just in case any of these stars want something a little more potent after the babies are born — Drew Barrymore and Olivia Wilde, we're looking at you! — we've added an easy, fun way to spike your glass: simply soak the fruit in your favorite alcohol. It'll absorb the flavor and add just enough of a kick to your drink.
This recipe uses peaches, plums, strawberries and clementines, but feel free to branch out into whatever fruits you like best (or are on sale at the grocery store), including blueberries, blackberries, kiwis, pineapples, mangoes or melons. Just put the fruit in a bowl, pour over enough alcohol to coat and let it sit for at least an hour.
Or, keep your cup virgin and enjoy a hangover-free morning — which also sounds pretty sweet.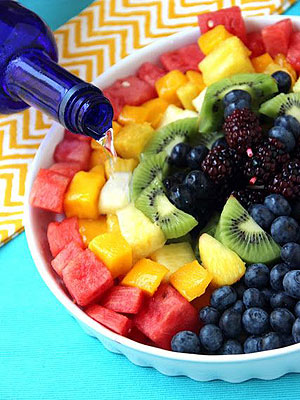 Courtesy Pinterest via pureimajennation.com
Sangria Mocktail
Serves 6
1 plum
1 peach
2 clementines
6-8 strawberries
4 cups black cherry grape juice
2 cups ginger ale
1. Quarter plum and peach, and remove pits. Place fruit in a large pitcher.
2. Remove peel from clementines, halve and place in pitcher. Remove greens from berries, halve and place in pitcher.
3. Cover with grape juice. Stir well, and let sit in fridge at least 1 hour. Mix with ginger ale just before serving.