PHOTOS: N.Y.C's Tavern on the Green Reopens With New Look and Menu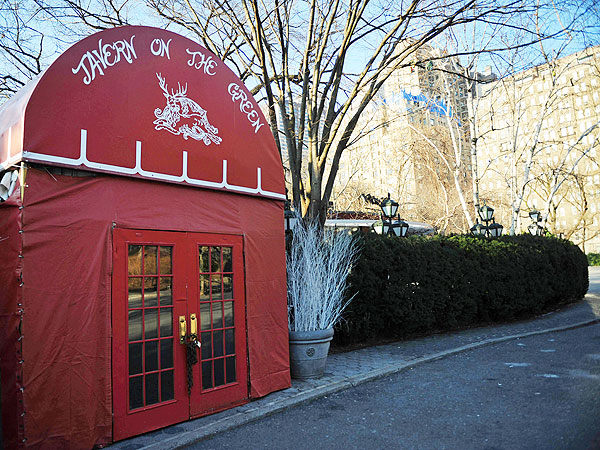 Emmanuel Dunand/AFP/Getty
Like Britney Spears and the 2004 Boston Red Sox, Tavern on the Green is making a comeback.

After floundering both financially and gastronomically for several years, the iconic Central Park restaurant, which was a must-see for many Manhattan tourists, shuttered its doors in 2009 after the former owners lost their lease and declared bankruptcy.
In its heyday, Tavern on the Green was one of the country's highest grossing restaurants and drew celebrities like John Lennon and Jacqueline Onassis, but towards the end of its run it was often mocked by locals for its tired decor and lackluster Italian food.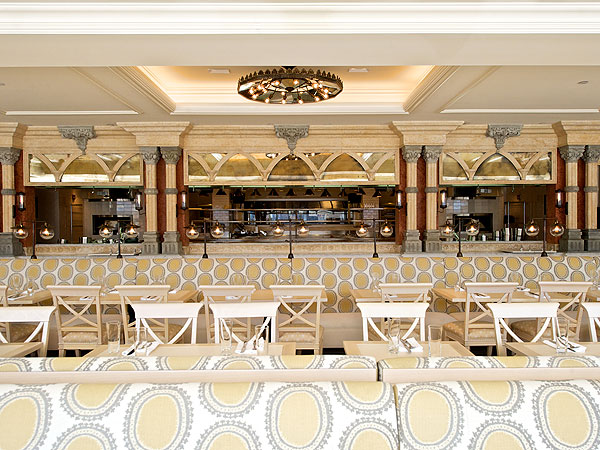 Courtesy Tavern on the Green
Now, after a $20 million renovation, the new owners are hoping the reinvented Tavern becomes more than just another tourist to-do list item: They want it to appeal to all types of New Yorkers.
So they've hired chef Katy Sparks to create a locavore New American menu that she told CBS News was "a love letter to New York" and "very ingredient-driven." Since she could be serving as many as 700 diners on her busiest nights, Sparks is focusing on flavorful, easy-to-prepare dishes that showcase fresh ingredients.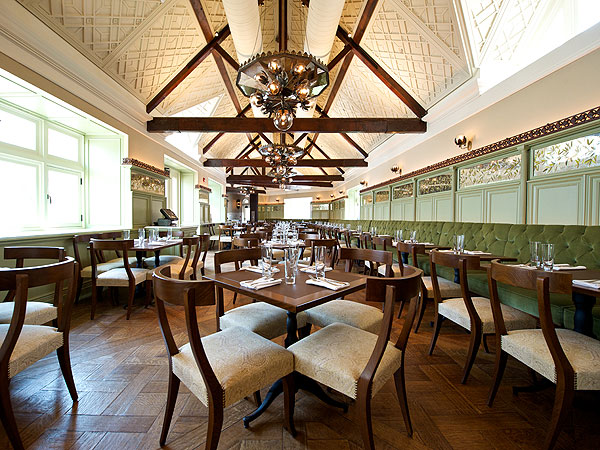 Courtesy Tavern on the Green
PEOPLE got a peek at the opening week menu, which includes heritage pork, serrano ham, strip steak and locally sourced squid and scallops. Sparks, who is planning to source ingredients from city purveyors like Mast Brothers Chocolate and Hot Bread Kitchen, will be using a mix of cooking methods such as wood-roasting, grilling and cooking over a plancha, a type of cast-iron griddle that's popular in Spain.
For the joggers and cyclists that pass the restaurant during their daily workouts, there will be a takeout window serving coffee and smoothies, and plenty of bike racks for anyone who wants to linger.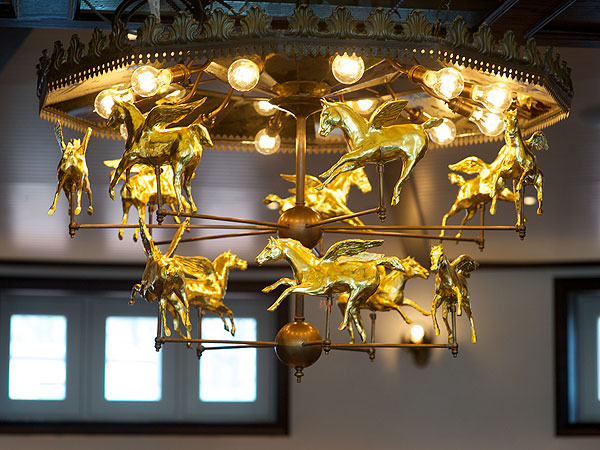 Courtesy Tavern on the Green
Along with the food, the decor has gotten a major overhaul. The landmark Victorian Gothic structure, which dates to 1840, was gutted down to its original wood beams. The new look feels lighter and airier (not a massive crystal chandelier in slight!), with sleekly curved banquettes, dark wood furniture and soaring ceilings covered in fresh white paint.
Fun fact: The gold Pegasus chandelier hanging over the bar was originally destined for the nursery of the partners' baby daughter. But once it was complete, they decided to keep it for the space, as an homage to both the Central Park carousel and the restaurant's history of glittering excess.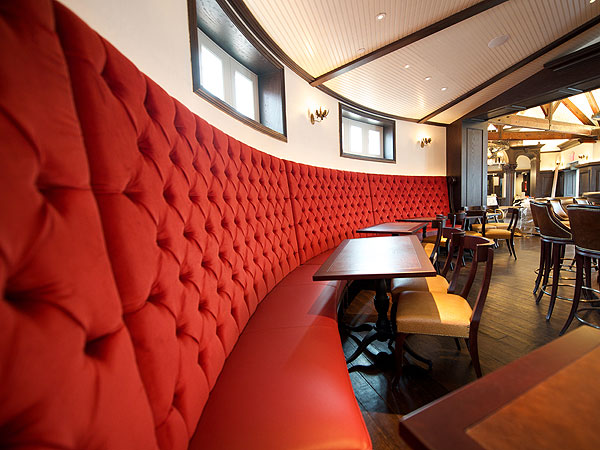 Courtesy Tavern on the Green
—Lexi Dwyer