Whip Up Bakerella's Nutella Cinnamon Roll Muffins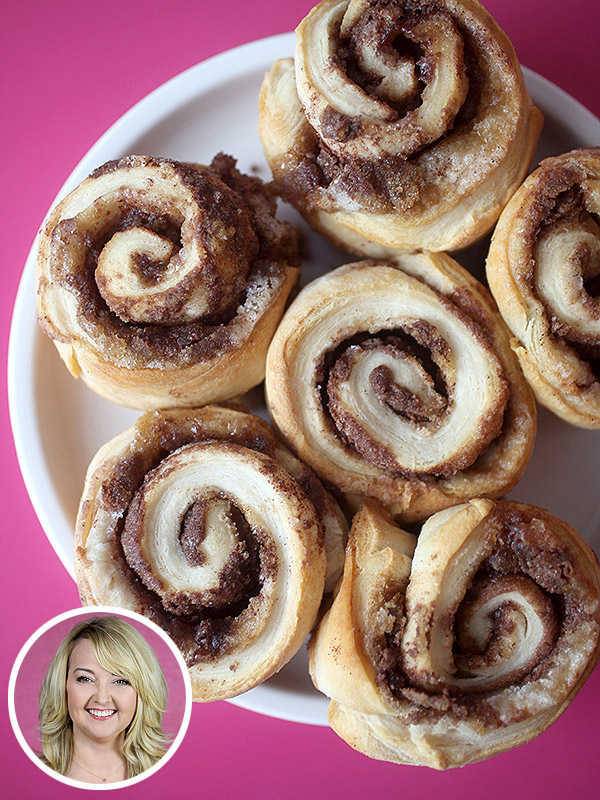 Courtesy Bakerella
Angie Dudley, a.k.a Bakerella, is the author of the New York Times best-selling book Cake Pops and creator of Bakerella.com. Visit PEOPLE.com on Fridays for her sweet spin on celebrity recipes and more.

Cinnamon rolls are one of those indulgent treats that I'd rather eat for dessert than breakfast. Swirls of dough filled with cinnamon, butter and brown sugar and served warm. Oh yes… ooey, gooey goodness all rolled up in a sweet little package.
I usually make cinnamon rolls from scratch and wait for the dough to rise. But then Richard Gere's recipe, adapted from the inn he owns in Bedford, N.Y., caught my eye — it uses frozen biscuits for the dough.
I'm always up for saving a little time, so I thought it would be fun to give these a go. I used refrigerated biscuits instead of frozen, so there's less thawing time involved. My batch also has a little bonus: The dough is covered in a layer of of Nutella before it's rolled up. Yum!
Since these rolls are made in a muffin tin, sometimes I like to top them with a simple cinnamon-sugar blend to make them more muffin-like. Homemade icing leans more toward the traditional cinnamon roll taste.
Either ways, these sweets are totally worth making.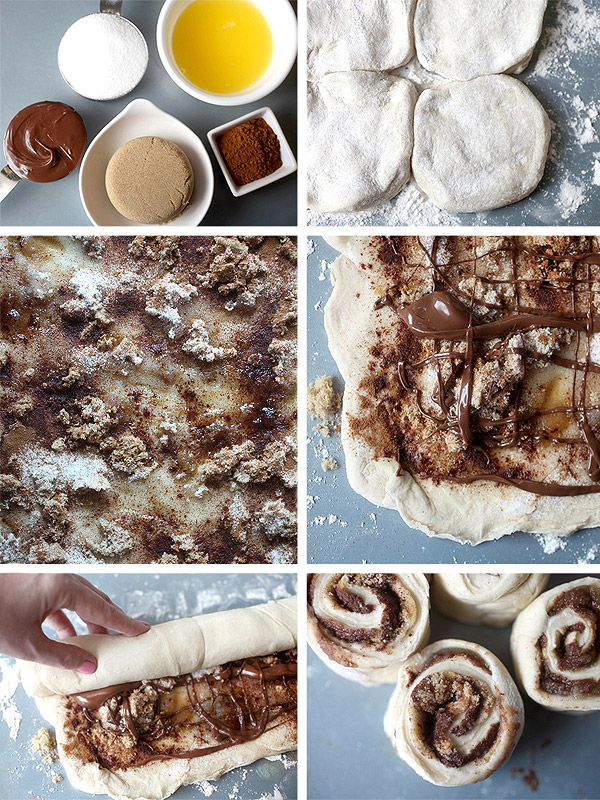 Courtesy Bakerella
Just pop open a can of biscuits and press the dough together to form a rectangle. Then you can layer on the good stuff.
Roll up the dough, cut it into equal sections and bake in a muffin tin for about 15 minutes.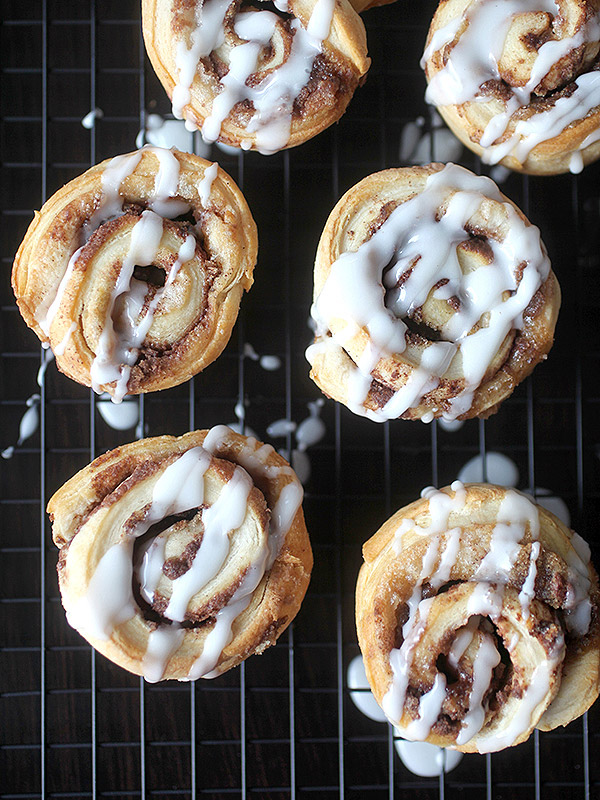 Courtesy Bakerella
And of course, you can always drizzle them with icing if that's how you roll. Otherwise, dip tops in melted butter and then into a cinnamon-sugar blend.
I enjoyed these way too much — and you will, too.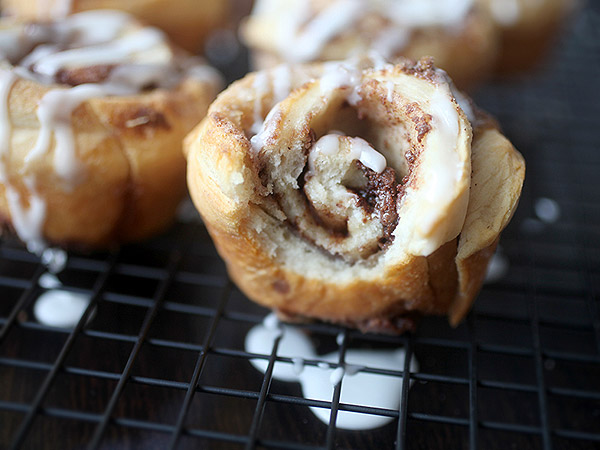 Courtesy Bakerella
Nutella Cinnamon Roll Muffins
Makes 8
1 8-count package refrigerated biscuits (I used Pillsbury Grands Flaky Crust)
Flour, for dusting
4 tbsp. melted butter
⅓ cup sugar
⅓ cup brown sugar
2 tsp. cinnamon
¼ cup Nutella
For icing (optional):
1 cup confectioners' sugar
1-2 tbsp. milk
1. Preheat oven to 350 degrees.
2. On a lightly floured work surface, place 8 biscuits in two rows of four.
3. Press dough together so that you form one large rectangle of dough, kneading and pinching so that the seams overlap a bit. Use a rolling pin to flatten the rectangle.
4. Pour melted butter all over dough, hen sprinkle with both sugars and cinnamon. Heat Nutella in the microwave for a few seconds to melt, then drizzle all over dough.
5. Roll dough into a long cylinder, starting on the side farthest away from you and rolling towards you. Pinch seam to seal.
6. Cut dough into 8 even slices and place each slice in a lightly greased muffin tray. Bake for 15 minutes. Cool slightly and then place Cinnamon Roll Muffins on a wire rack.
7. Dip tops in melted butter and cinnamon-sugar or drizzle with icing. To make icing, stir together confectioners' sugar and milk until smooth. Serve warm and enjoy.