Get a Taste of the James Beard Awards Rising Star Nominees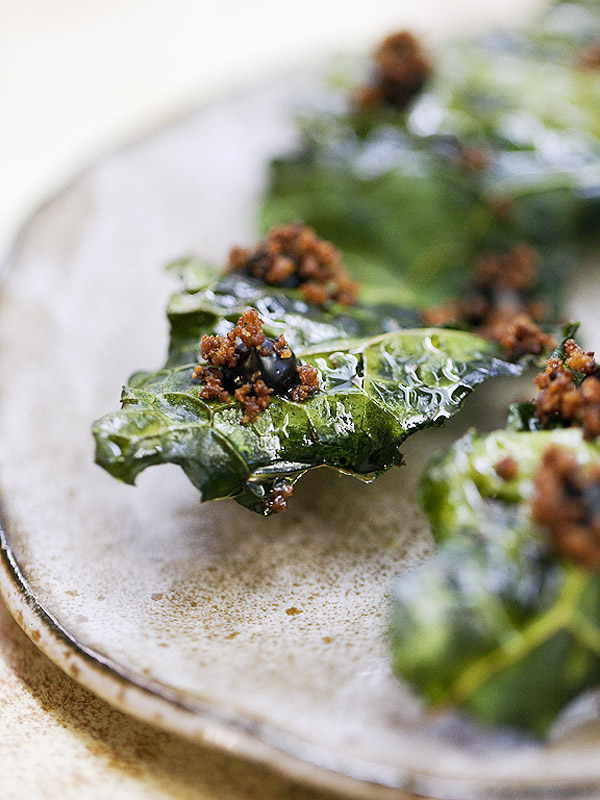 Blaine Weitzel
And the winner is… we'll find out soon!
The 2014 James Beard Awards, the highest honor for everything culinary in North America, will be announced on Monday at N.Y.C.'s Lincoln Center after a weekend of foodie fêtes to celebrate the nominees.

Among the restaurateurs, cookbooks and TV shows up for this year's gastronomic accolades, a group of up-and-comers are being recognized in the Rising Star Chef of the Year category. Though they hail from different parts of the country, each nominee brings a unique passion to the kitchen and has studied under some big-name chefs — but most remarkably, these tastemakers have all made an impact on the industry before their 30th birthday!
While we wait with bated breath (and rumbling tummies) for the big reveal, become your own rising star and cook one of these young gun's signature dishes. Below, each honoree shares a favorite recipe with PEOPLE (click the links for full instructions).
Blaine Wetzel of The Willows Inn on Lummi Island, Lummi Island, WA
Kale Chips with Truffle and Rye
Using the salmon, seaweed and berries sourced from the local Pacific Northwest landscape, Wetzel is known for his innovative farm-to-table preparation (it's no wonder — he studied under chef Rene Redzepi, of the recently declared best restaurant in the world). "What I try and teach cooks is to have a personal relationship with the ingredients," Wetzel says. Get closer with a beautiful bunch of local kale, and whip up his year-round farm-fresh snack.
Click HERE for the recipe!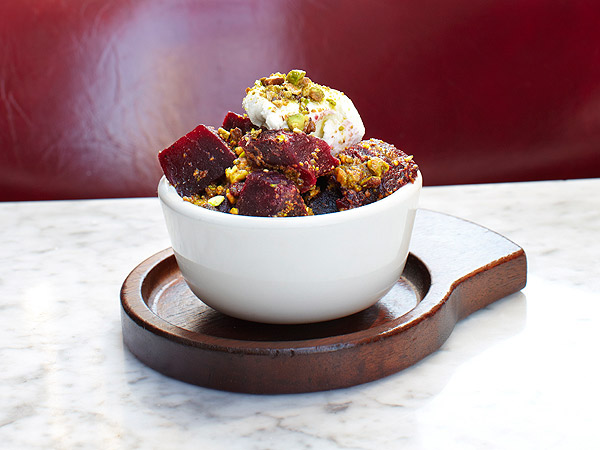 Lisa Predko 
Jimmy Bannos Jr. of The Purple Pig, Chicago
Salt-Roasted Beets with Whipped Goat Cheese and Pistachios
A fourth-generation restaurateur who worked under chefs like Mario Batali, Bannos was raised on gumbo in his family's Louisiana-style restaurant, before transitioning to a more Mediterranean style of cuisine — including this home-chef friendly and seasonal side dish. His tip? TLC! "When you're eating somebody's food you know right away, this guy cares. They can feel the love and the passion that is coming through," he says.
Click HERE for the recipe!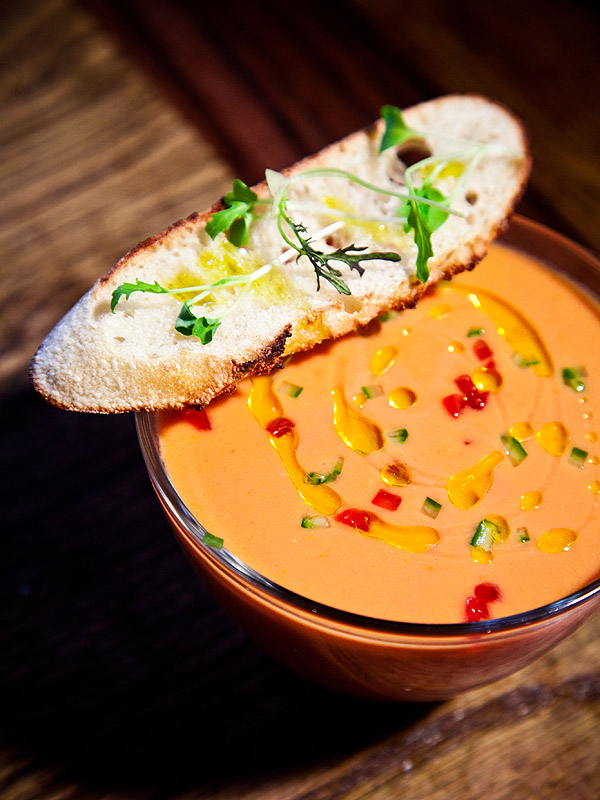 Peter Frank Edwards 
Katie Button of Cúrate, Asheville, NC
Gazpacho
Fun fact: Button was about to enter a Neurosciences PhD program before changing course to work with chefs including José Andrés and Ferran Adrià. Now, she brings the traditional flavors of Spain to the South — such as a refreshing gazpacho perfect for sunny spring days. But don't stress if it's not perfect — Button encourages cooks to ask for help in the kitchen. "It's really important that you own what you don't know," she says.
Click HERE for the recipe!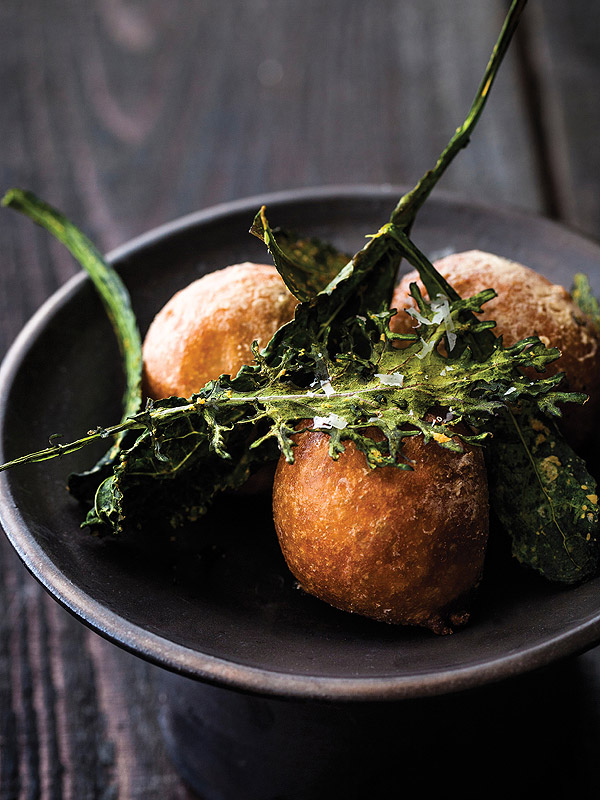 Jessica Largey
Jessica Largey of Manresa, Los Gatos, CA
Garden Beignets and Crispy Leaves
Working at one of NoCal's most influential restaurants with mentor David Kinch, Largey uses the ecosystem of the Santa Cruz mountains for a "natural approach to showcase ingredient," she says. Her secret to success? "It really comes down to how good you can clean a mushroom."
Click HERE for the recipe!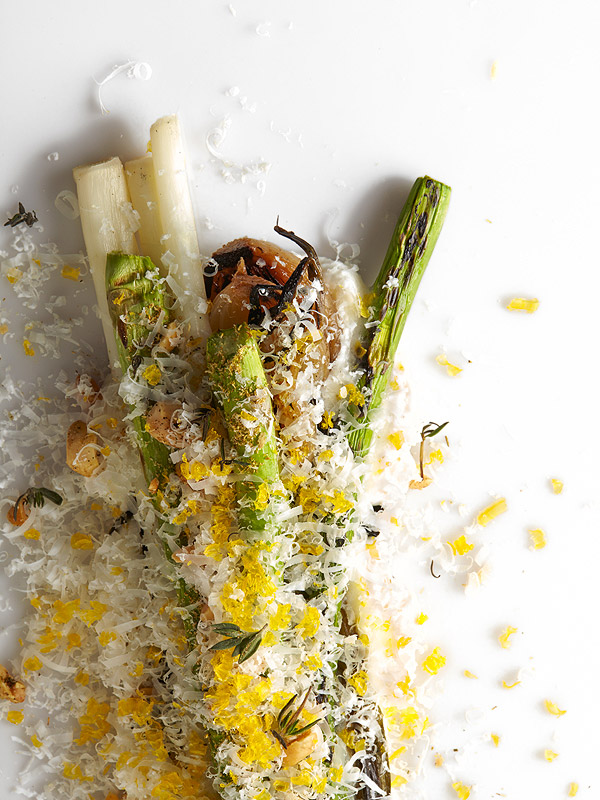 Christian Seel
David Posey of Blackbird, Chicago
Grilled Asparagus Salad with Spring Onions, Goat Cheese, Egg and Chamomile Peanuts
Working his way up the restaurant ranks, including a stint with chef Grant Achatz, California native Posey now focuses on simple, farm-fresh ingredients. "The creative process for me usually starts with the idea of one ingredient,"  he says. Try his approach with this healthy spring salad.
Click HERE for the recipe!
—Brooke Showell