Alie & Georgia: 3 Brunch Cocktails You'll Be Thinking About All Weekend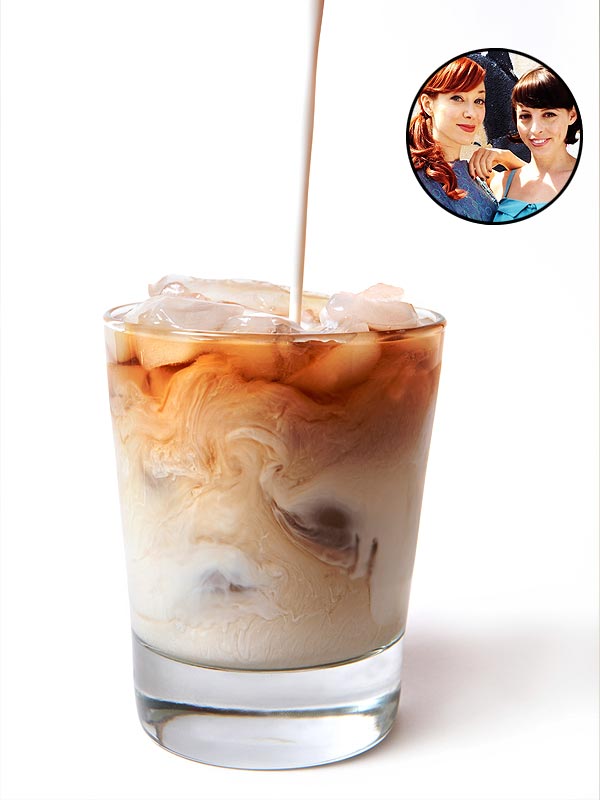 Getty; Inset: Courtesy Alie & Georgia
Alie Ward and Georgia Hardstark, a.k.a. Alie & Georgia, host Cooking Channel food-travel series Tripping Out with Alie & Georgia. Visit PEOPLE.com every Thursday for their playful spins on celebrity recipes, cocktails, entertaining ideas—and, of course, lots of laughs!

Let's talk brunch. Warm weather has arrived and suddenly everyone is all about patios and golden sunshine and spending the day gabbing over quiche and mimosas. One problem: mimosas are disgusting.
You heard us.
Here's why: You're drinking sparkling wine, which is fine on its own, but dumping a bunch of sweet pulpy juice in it doesn't do you any favors. Now the fizz is dimmed, the texture is thick and the sweetness isn't balanced with any other flavors. Where is the bitter or tannic element we love in cocktails? The intrigue of spice over ice?
So we say: an end to mimosas! Rather, we offer three insanely easy, no-fuss alternatives for brunch beverages that offer plenty of indulgence and — this is exciting! — a bit of caffeine to keep you going. Friday can't come fast enough.
Spiked Mocha (pictured above)
Makes 1
3 oz. espresso or strong coffee
4 oz. milk
2 oz. Godiva chocolate liqueur (for a vanilla latte, substitute Licor 43)
Stir all ingredients over ice and garnish with a giddy, doofy smile.
Spiced Chai Masala Rum
Makes 1
6 oz. chilled chai tea
1½ oz. spiced rum
Cream and sugar, to taste
Sprinkle of cayenne pepper
Shake of cracked black pepper
Stir all ingredients over ice, garnish with dusting of cayenne and black pepper and toast to an exotic vacation in your hand.
Arnold Palmer Grows Up
Makes 1
2 oz. bourbon
2 oz. iced tea
4 oz. lemonade
Mint leaves, for garnish
Stir all ingredients over ice, garnish with mint and consider the weekend a total success.
Now, if you're reading this on a weekday — or at your office — allow us to offer our most sincere condolences. A day off will be here soon enough, and you deserve at least one of these in your drinkhole.