When It's Too Hot to Bake, Make a Spiked Mint Chocolate Milkshake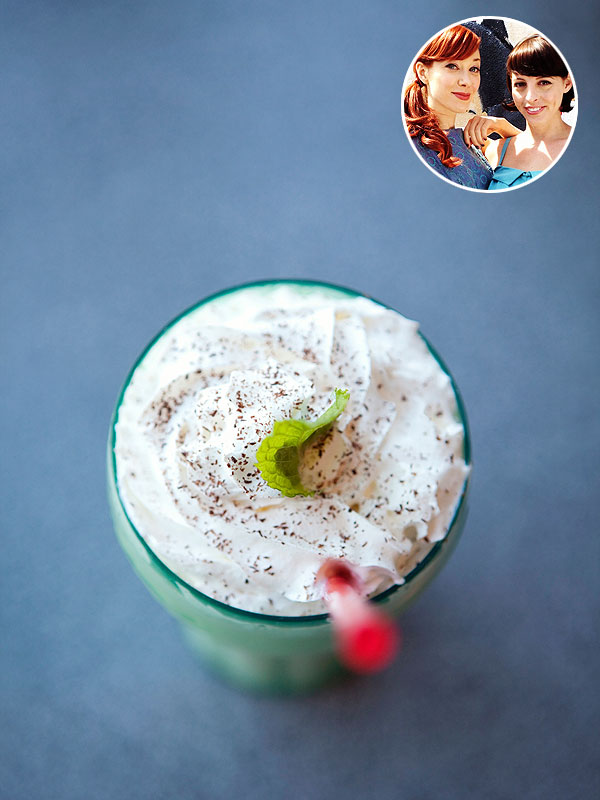 Getty
Alie Ward and Georgia Hardstark, a.k.a. Alie & Georgia, host Cooking Channel food-travel series Tripping Out with Alie & Georgia. Visit PEOPLE.com every Thursday for their playful spins on celebrity recipes, cocktails, entertaining ideas—and, of course, lots of laughs!

Is it hot where you live? Because it's hot where we live (in L.A.). Very hot. And it's not even summer yet!
It's so hot, in fact, that the idea of baking makes our skin crawl and, frankly, makes us want a nap. We can deal with ice cream, though. And now that you mention it, a little booze would take the sweaty edge off nicely.
So while we love the idea of the darling Kristin Cavallari's Dark Chocolate Ice Cream Sandwiches, the part that involves the oven and a lack of alcohol is something we can't deal with in this heat. So we've changed it by taking out the baking part and adding the booze part. Hooray for heat! And naps. You can still take that nap.
Mint Chocolate Milkshake (+ Booze!)
Makes 1
2 oz. vodka
¾ oz chocolate liqueur
½ cup chocolate mint chip ice cream
1. Add all the ingredients to a blender.
2. Blend.
3. Pour into a glass.
4. Drink, then take that nap.