Get the Scoop on Kim, Kanye and Kourtney's Pre-Wedding Ice Cream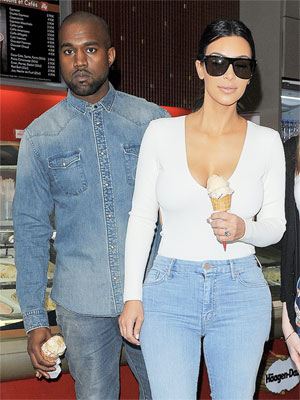 Splash News Online
She may be prepping for the most anticipated wedding of 2014, but Kim Kardashian isn't going to let that stop her from quenching an ice-cream craving.

On Sunday, the reality star and fiancé Kanye West quickly ducked into the Parisian outpost of Häagen-Dazs on Rue Saint-Honore, where they each got a macadamia nut brittle cone before returning to their car.
And apparently Kim isn't the only Kardashian who's cuckoo for a cone: Her sister Kourtney also posted her own shot on Instagram of her coffee-flavored cone with the caption, "Some French ice cream is tres chic. #coffeeicecream#inparis." (Her toddler, Penelope, also appears in the shot with a chilled treat of her own.)
Since summer is looming and coffee ice cream offers the perfect chance to combine your caffeine and sweet fixes in one treat, we present a simple recipe inspired by Kourtney's flavor of choice. If you store your machine's bowl in the freezer (wrapped tightly in plastic to keep it clean), it will always be cold enough for a spontaneous ice-cream-making session.
Coffee Ice Cream
Makes 1 pint
6 large egg yolks
2 cups whole milk
2 cups whipping cream
3/4 cup sugar
1 cup dark-roasted coffee beans, coarsely chopped
1 tsp. vanilla
1. In a bowl, beat egg yolks to blend.
2. In a 3- to 4-quart pan over medium-high heat, combine milk, cream, sugar, and coffee beans; stir until sugar is dissolved and mixture is simmering. Remove from heat, cover, and let stand 30 minutes. Pour through a fine strainer into a bowl; discard coffee beans. Rinse pan, return milk mixture to it, and bring to a simmer over low heat.
3. Whisk ½ cup of the warm milk mixture into egg yolks; pour yolk mixture into pan. Stir constantly over low heat until mixture is thick enough to coat the back of a spoon, 4 to 6 minutes; do not boil.
4. Pour into a clean bowl and chill, stirring occasionally, until cold, about 2 hours; if desired, cover and chill up to 1 day.
5. Stir vanilla into custard. Freeze mixture in a 1-quart or larger ice cream maker according to manufacturer's directions. Serve, or transfer ice cream to an airtight container and freeze until firm, at least 6 hours, or up to 1 week.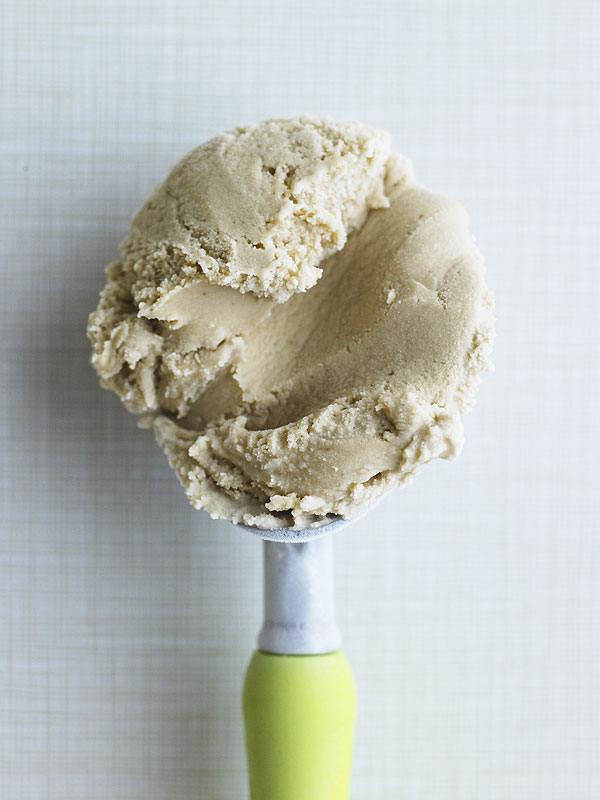 Getty
—Lexi Dwyer