Kim Kardashian's Surpising Wedding Week Diet: Cheeseburgers and Ice Cream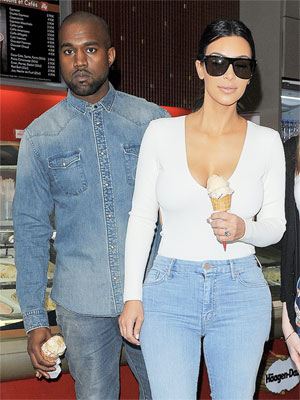 Splash News Online
When it comes to her pre-wedding diet, Kim Kardashian isn't skipping out on the good stuff.
The Keeping Up With the Kardashians star plans to "enjoy the wedding week," says a source of the soon-to-be Mrs. West, who has been spotted snacking on ice cream cones at Häagen-Dazs and cheeseburgers at hot spot Ferdi since landing in the City of Light on Sunday.

And who can blame her? The restaurant's buzzed-about burger is made with juicy, ground sirloin, cooked medium-rare and slathered with a layer of melted cheddar and Cheshire cheese.
While Kardashian has been indulging over the last few days, the months leading up to her highly anticipated wedding to fiancé Kanye West were all about a strict diet.
"It's the hardest thing she's ever done diet-wise, but so worth it," says a source. "She hasn't touched carbs and has been completely sticking to the Atkins diet."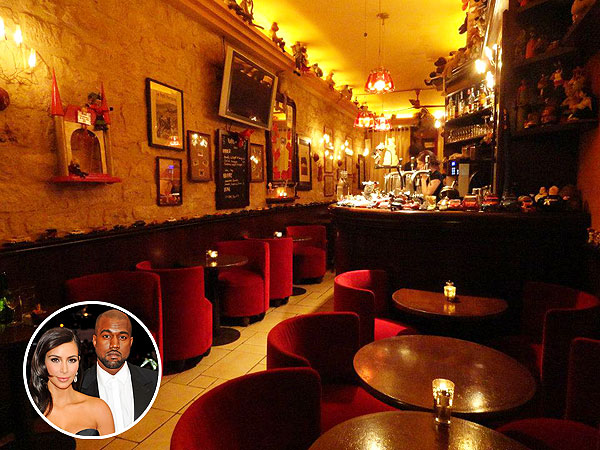 Courtesy Ferdi; Inset: CelebrityPhoto
Despite some minor cheating — she hit up the same Häagen-Dazs store with pal Serena while the pair shopped in Paris on April 30 — when it comes to her meal plan, Kardashian's food philosophy isn't complicated. "She feels better when she eats right and sticks to clean, simple foods and small portions," the source says.
The pair will make it official on May 24 when they say "I do" at Forte di Belvedere in Florence, Italy.
—Andrea Billups