Harley Pasternak: Is It Good to Go Gluten Free?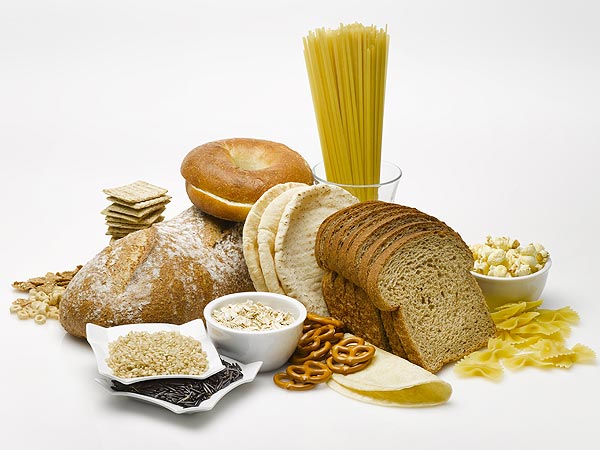 Jeffrey Coolidge/Getty
Harley Pasternak is a celebrity trainer and nutrition expert who has worked with stars from Halle Berry and Lady Gaga to Robert Pattinson and Robert Downey Jr. He's also a New York Times best-selling author, with titles including The Body Reset Diet and The 5-Factor Diet. Tweet him @harleypasternak.
"Gluten free" has been all the rage over the past couple of years (just ask Jimmy Kimmel). Why? Because through limited initial research and anecdotal evidence, gluten sensitivity — defined as a gastrointestinal reaction to ingesting gluten (a protein found in grains like wheat, barley and rye) in people without Celiac disease — was found to be potentially responsible for a collection of notoriously vague symptoms ranging from fatigue and "foggy mind" to diarrhea, depression and joint pain.
Well, I occasionally get a foggy mind, and I definitely have trouble getting out of bed in the morning, so maybe that's my problem! I'll go gluten-free and lift the fog of discomfort from my life! Right? Well, many Americans seem to think so, because last year, NPD Group (a market research firm) conducted a nationwide poll and found that a whopping 30 percent of U.S. adults were trying to cut down or avoid gluten in their diets.
Here's the problem, though: gluten sensitivity (in non-Celiacs) may not even exist.
One of the major proponents of the gluten free movement was Dr. Peter Gibson, an Australian gastroenterologist who published a study in 2011 that has been cited and re-cited by gluten free advocates. The study suggested there is strong evidence that gluten may be a problem for individuals without Celiac disease. The scientists that conducted the study, however, couldn't find what it was about gluten that was causing the symptoms subjects reported.
Like any good scientist, Dr. Gibson knew that his hypothesis needed to be tested again and again before it could be proven beyond a reasonable doubt, so he conducted a larger study next, and recently published his results.
Subjects who were self-diagnosed with gluten sensitivity were given three stages of meals: no gluten, low gluten and high gluten. Researchers found that the subjects reported worsening of their symptoms with all of the diets, including the gluten-free diets. Whether or not these symptoms were a result of nutritional or psychological cues, it was clear that the gluten in the meals did not trigger a response. Dr. Gibson writes, "In contrast to our first study … we could find absolutely no specific response to gluten."
Just like Gibson's 2011 study shouldn't be enough to determine if there is, in fact, such a thing as gluten insensitivity, this recent study shouldn't be the only evidence that there is not, either. But before we throw money after potentially unnecessary gluten-free alternatives, let's let the scientific community investigate further!
Have you gone gluten free? Do you think it has affected your health?