Cooking From the Heart: Maya Angelou's Buttermilk Biscuits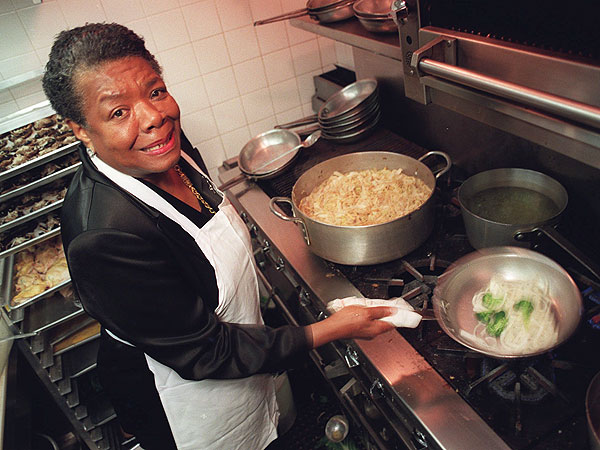 Rob Schoenbaum/AP
Since her death on Wednesday at age 86, Maya Angelou has been hailed as an award-winning poet, best-selling author and fearless civil-rights activist. It should surprise no one, therefore, that this Renaissance woman was also a welcoming host who put her passion for feeding people into two cookbooks.

In Hallelujah! The Welcome Table: A Lifetime of Memories With Recipes, published in 2004, and Great Food, All Day Long: Cook Splendidly, Eat Smart from 2010, it's clear that good food was an important part of Angelou's life, from her childhood in Arkansas to her travels around the world.
She writes that cooking gave her a purpose and a sense of calm, and friends and family were drawn to her table, as well as to her beef Welllington, roasted chicken and lemon meringue pie.
"My grandmother was such a great cook," Angelou told PEOPLE in 2004. "My mother was also exquisite. She didn't ever get rattled."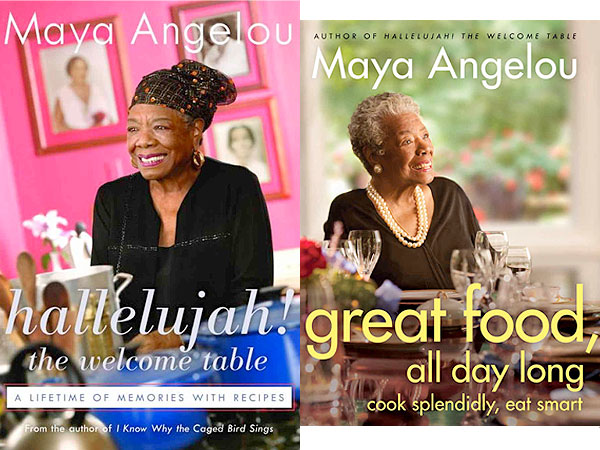 Random House
Featured in the pages of PEOPLE in 2004, this recipe from Hallelujah! is a tribute to Angelou's Southern roots:
Buttermilk Biscuits
Makes 24
4 cups all-purpose flour
½ tsp. salt
6 tsp. baking powder
1 tsp. baking soda
1 cup lard
2 cups buttermilk
All-purpose flour, if needed
1. Preheat oven to 375°.
2. Sift 4 cups of flour with salt, baking powder and baking soda. Cut in lard until mixture resembles coarse cornmeal. Add buttermilk and stir until dough leaves side of bowl.
3. Turn dough out onto a lightly floured board and knead until smooth. Roll out to ½-inch thickness, and cut into 2-inch rounds with a biscuit cutter or water glass. (If using a glass, turn it upside down, dust rim in flour, then cut biscuits.)
4. Bake on ungreased cookie sheet for 20-25 minutes, or until biscuits are golden brown.
—Nancy Mattia