From In-N-Out to Burger King: Steal These Fast Food Burger Recipes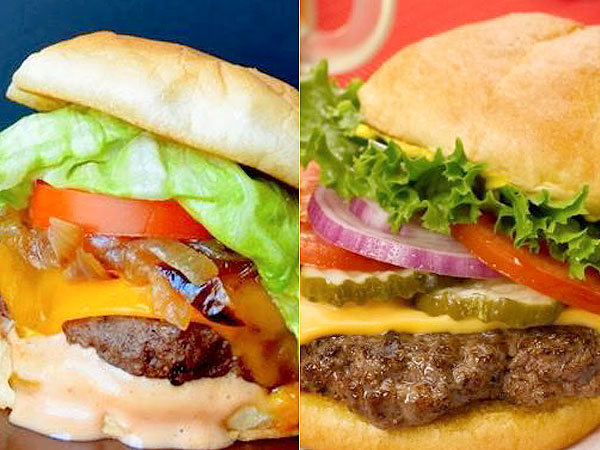 Courtesy Pinterest
COMMANDERS IN BEEF
Harold and Kumar, we hate to be the ones to tell you this, but you didn't have to deal with raccoon bites, racists cops or Neil Patrick Harris to get that White Castle burger — all you needed was a good copycat recipe.

In honor of National Hamburger Day, we rounded up recipes for 5 of the most popular fast-food burgers, courtesy of some playful food bloggers. The French fries are up to you.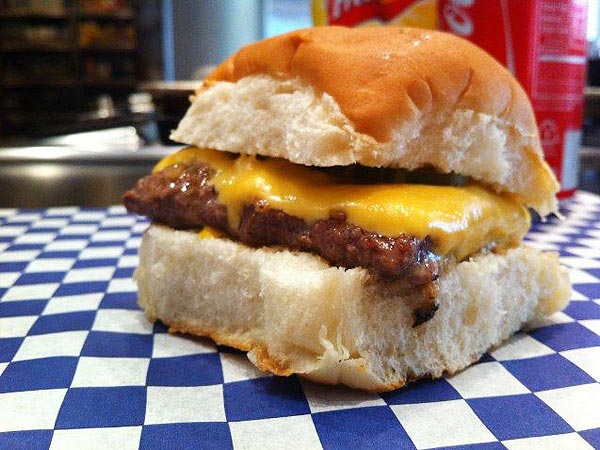 Courtesy Pinterest via spencerhgray.wordpress.com
WHITE CASTLE SLIDER
The secret to the sliders that Harold and Kumar worked so hard to get? According to this recipe from blogger Spencer Gray of Omnivorous, small holes in the square patty allow steam to vent through so the meat cooks more quickly in the middle — ie., no charred edges while you wait for the center to be done.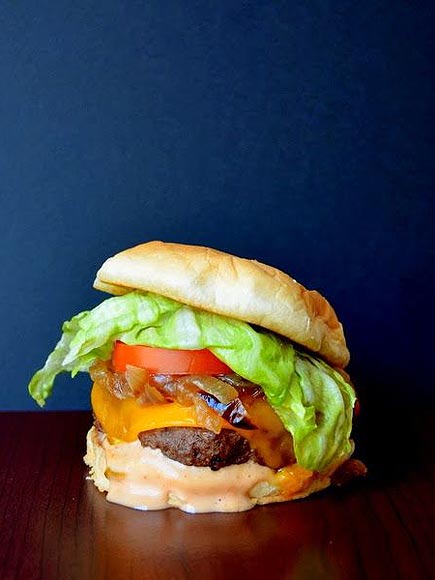 Courtesy Pinterest via happilyspiced.blogspot.com
IN-N-OUT BURGER
In this inspired recipe, blogger Smita of Happily Spiced nails the pink sauce — a mix of mayo, ketchup, relish and spices — that drips from every delicious In-N-Out burger. Note: These instructions are for the chain's classic cheeseburger; the off-menu Animal Style sports pickles, plus its patty is cooked in mustard.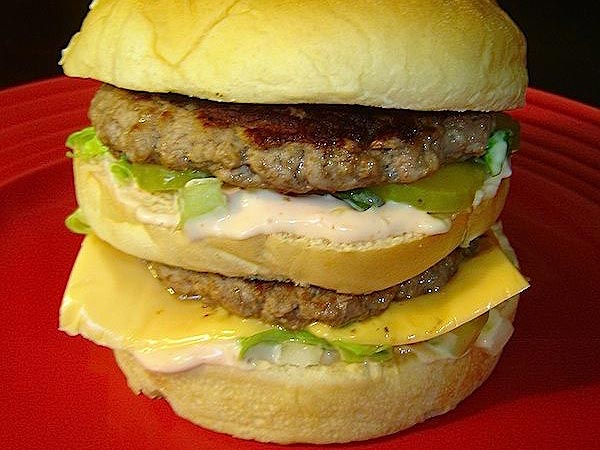 Courtesy Pinterest via topsecretrecipes.com
BIG MAC
Two all-beef patties, special sauce, lettuce, cheese, pickles, onions on a sesame seed bun. We can still recite the '90s jingle from heart. Let's thanks blogger Todd Wilbur for duplicating every aspect of the longstanding McDonald's stacked burger, especially the special sauce. (Trust us, merely subbing in Thousand Island dressing is not up to par.)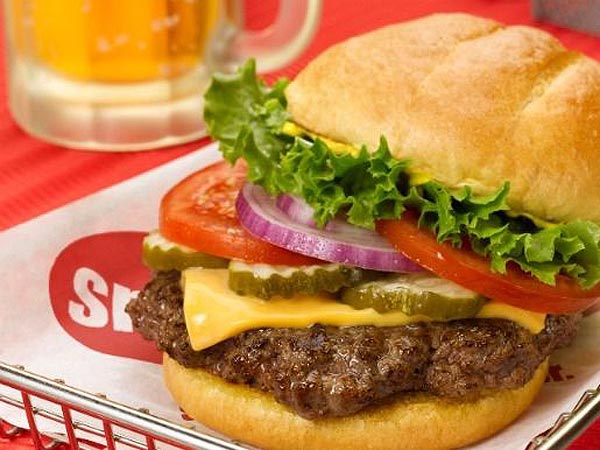 Courtesy Pinterest via lajollamom.com
SMASHBURGER
The scorching surface of a cast-iron grill cooks these patties super-quickly, locking in the juices so your burger is as good as the ones being smashed at Smashburger. The chain's San Diego location shared the recipe with writer Katie Dillon of lajollamom.com.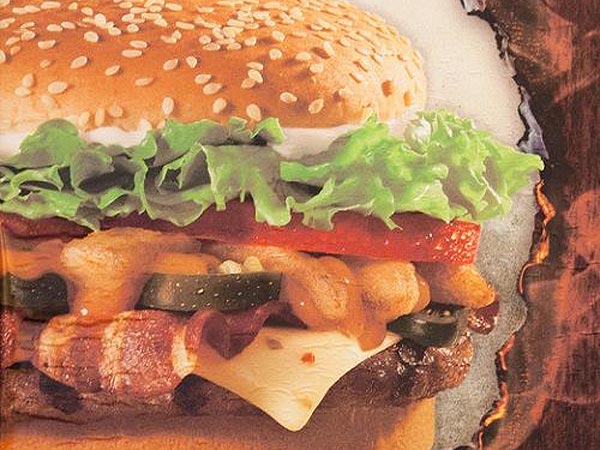 Courtesy Pinterest via secretcopycatrestaurantrecipes.com
THE WHOPPER
It turns out Burger King's signature sandwich is a lot like a regular burger — it's just ground beef topped with pickles, ketchup, onion, tomatoes, lettuce and mayo, according to Secret Copycat Restaurant Recipes. BUT. Remember the Angry Whopper from a few years ago? That version had a (fittingly aggressive) spicy sauce. It calls for chili powder, cayenne pepper and hot sauce, among other ingredients. Give us the full review once your mouth cools down.
—Marissa Conrad