Brad Pitt on Life as a Winemaker: 'I'm a Farmer Now'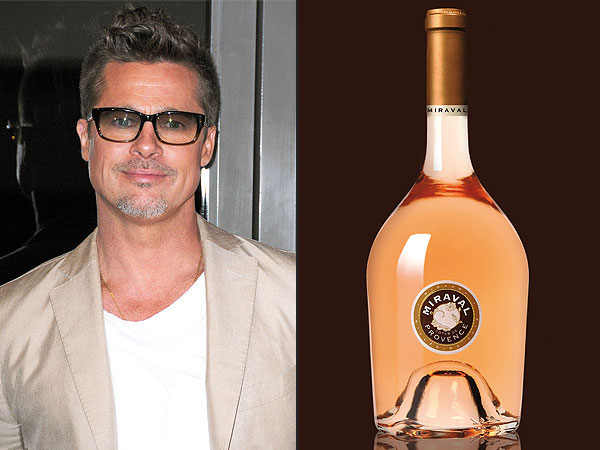 Barry King/FilmMagic
As it turns out, being a driven Hollywood actor might be good preparation for the world of winemaking.

In 2012 Brad Pitt and Angelina Jolie bought the Miraval Estate in Provence, a world away from the Hollywood red carpet and its surrounding drama. Their first vino attempt, the Côtes de Provence Rosé Miraval, was ranked as one of the top wines in the world.
"For better or worse, given my compulsive nature, if we are going to be in the wine business, let's make the best wine we can," Pitt told Wine Spectator in their new issue, on stands June 3. "I asked the question, 'Why can't we make world-class wine in Provence?' Let's approach it like a film, and let's make something we can be proud of and people can enjoy."
But while some stars might just put their name on a product and reap the financial and public relations benefits, Pitt insists on being very involved in the winemaking process.
"I'm a farmer now," he says. "I love learning about the land and which field is most suitable for which grape, the drama of September and October: Are we picking today? Where are the sugar levels? How is the acidity? Is it going to rain? It's been a schooling for me. In the off months, I enjoy cleaning the forest and walking the land."
It's a far cry from the intense scrutiny that's often directed at Pitt and his family. "It's very peaceful and the antithesis of the drive, the want, the need to get ahead indicative of life in Hollywood," he says. "I'm instantly reminded what quiet sounds like."
After the success of his first rosé, which sold out in five hours online, Pitt is setting his sights on producing a super Provence red wine next. ("Give us seven years," Pitt promises.) Hopefully he'll be getting some tips about how to keep up with intense customer demand while still making delicious wine.
—Lexi Dwyer
WATCH: Hunky & Hungry: See Brad Pitt Snack His Way Through All His Movies