The Food Is Best Thing About the Veuve Clicquot Polo Classic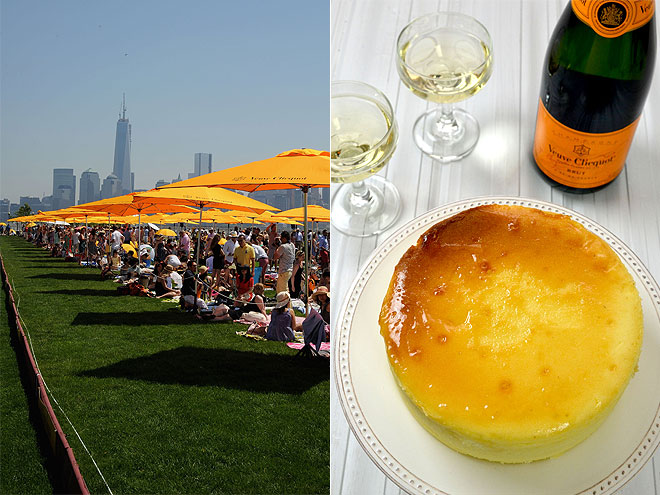 Dimitrios Kambouris/Getty; Sam Fryer
When you blend champagne, polo and a roster of A-list guests it can only mean one thing: The Veuve Clicquot Polo Classic is back.
On Saturday May 31, the star-studded event, which is also open to ticketholders from the public, will be held at Liberty State Park in New Jersey. The park sits just across the river from Manhattan and offers sweeping views of the lower skyline. Guests are encouraged to come in their fanciest polo finery, which means sundresses and hats for the women and stylish summer suits for the guys.
This year Lupita Nyong'o, Jessica Chastain and Busy Philipps are expected to watch the match, along with fashion designers Charlotte Ronson and Yigal Azrouel. But there are always plenty of surprise guests on the red carpet: Matthew McConaughey, Prince Harry and Hugh Jackman have all shown up in the past.
Of course the champagne will be flowing throughout the day but, for a moment, forget the booze: What we really want to know is what everyone will be eating. This year's spread will feature offerings from both food trucks and local farmers, all of which will pair nicely with bubbly: Think mini lobster tacos, watermelon salad with ricotta salata, and champagne and raspberry sorbet push pops.
We snagged two rich-tasting recipes: a cheesecake and a creamy dip from Connecticut's Arethusa Farm and Dairy, one of the purveyors who will be serving guests on Saturday. (Fun fact: The farm's founders also own Manolo Blahnik USA.)
If you're a novice cheesecake maker, be sure to use a springform pan and don't stress if the top cracks: You can conceal any mistakes by adding a layer of sour cream once the cake cools. And though the dip is so delicious we don't anticipate leftovers, if you've got any extra remaining it can be added to sandwiches as a tangy alternative to mayonnaise.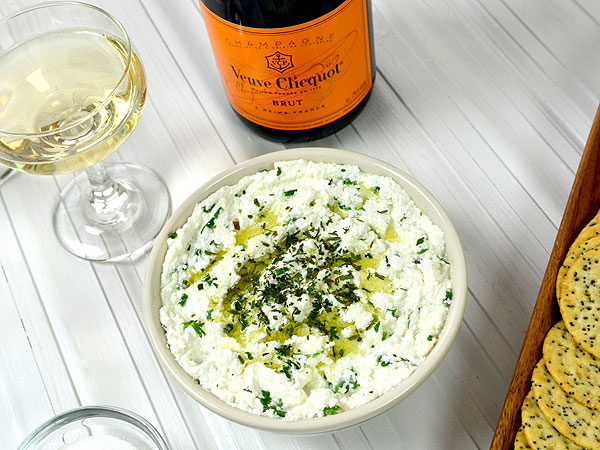 Sam Fryer
Farmer's Dip
Serves 6 to 8
1 cup farmer's cheese
¼ cup  fresh herbs, chopped (such as parsley, cilantro, or chives)
½ tsp. zaatar spice (or blend 1/8 tsp. each of oregano, cumin, sesame seeds and salt)
¼ tsp cayenne pepper
1 tsp. lemon juice
Olive oil, for drizzling
Salt and freshly ground pepper
1. In a medium-sized bowl, mix farmer's cheese, herbs, zaatar (or spice blend), cayenne and lemon juice.
2. Add salt and pepper to taste and finish with a generous drizzle of olive oil. Serve with vegetables, crackers or pita bread.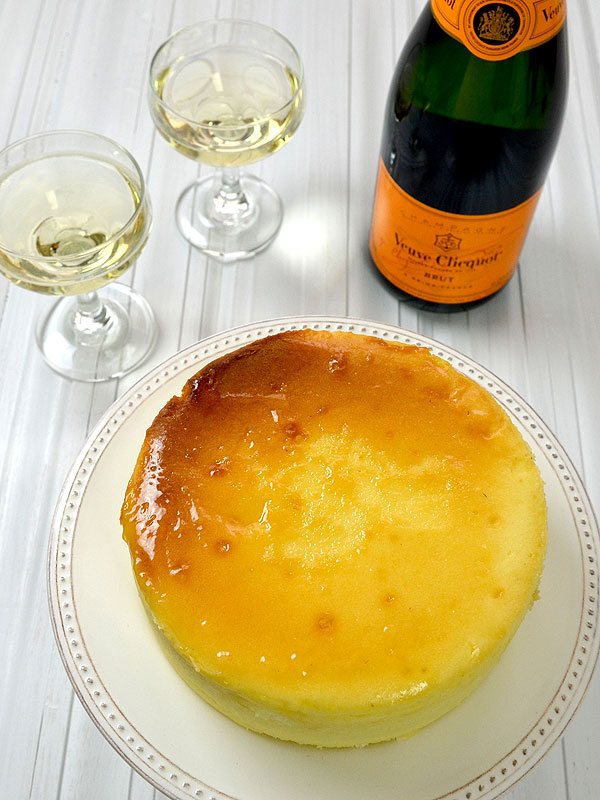 Sam Fryer
Farmer's Cheesecake
Serves 6 to 8
5 eggs
10 tbsp. sugar
½ tsp. vanilla extract
2 lbs. farmer's cheese (or ricotta cheese)
zest from 1 lemon
4 tbsp. whole milk
2 tbsp. flour
1 storebought graham-cracker crust
1. Preheat the oven to 320°F.
2. Separate 5 eggs, reserving both yolks and whites. Using a mixer, whisk egg yolks, sugar and vanilla extract until frothy.
3. Add farmer's cheese, whole milk, and flour. Mix until creamy.
4. Whisk egg whites until stiff peaks form and fold into the farmer's cheese mixture. Add cheesecake mixture to graham cracker crust.
5. Bake for 60 to 80 minutes until mixture is set and slightly brown.
6. After cheesecake is finished baking, turn off the heat and open the oven door; allow the cake to cool for 5 minutes inside the oven. Then take the cake out and let it stand for at least 15 more minutes before either serving or transferring to the refrigerator for chilling.
—Emma Tyler