Are Jenny McCarthy and Donnie Wahlberg Getting Married at Applebee's?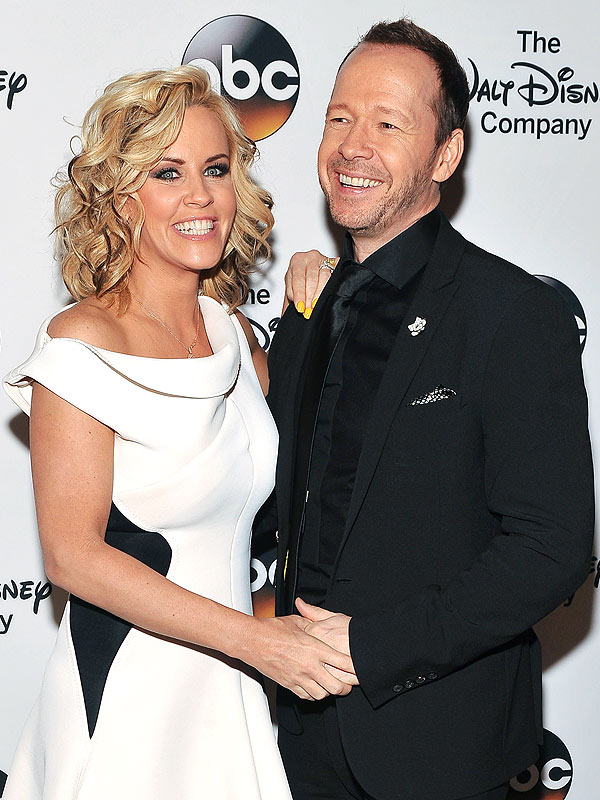 D Dipasupil/Getty
Engaged celebrities like Jenny McCarthy should be careful what they wish for, even jokingly: It just might send Twitter into a tizzy.

In a recent interview with the Boston Herald, The View host was discussing possible plans for her wedding to Blue Bloods star and New Kids on the Block member Donnie Wahlberg. She told the paper that after hearing about Kim Kardashian and Kanye West's over-hyped nuptials, it made her want to marry "at an Applebee's." She also gave props to her fiance's family business by adding "Or a Wahlburgers!" (The burger restaurant in Hingham, Massachusetts is owned by brothers Donnie, Mark and chef Paul Wahlberg, and also spun off the same-named A&E reality show.)
Applebee's responded to the couple with a tongue-in-cheek missive on Twitter. Riffing on both a marriage proposal and a classic wedding RSVP card, the note to the couple asked them to check off whether they would have their wedding at Applebee's or consider having their wedding at Applebee's. (Not doing it at Applebee's was not an option!) In a smart marketing move, the casual nationwide chain also coined what appears to be a new hashtag: #loveattheBees. They closed with "The favor of your reply is kindly requested" in a graceful script (of course).
And reply they did. McCarthy responded first with ""Hey Baby @DonnieWahlberg, Should we consider?" and Wahlberg Tweeted back, "I think we should certainly, at least, check box No. 2 @JennyMcCarthy! Who doesn't love @Applebees?!?!"
Fans of both the casual-dining chain and the couple were quick to embrace the hashtag and Tweet back, because really, who doesn't love talking about weddings? Some tried puns ("It's a nice day for a wing wedding" and "With this ring, I thee fed"), another posted a shot of how a wonton taco might figure into the groom's attire.
We can't help but wonder: Could Riblets be reworked as less-messy passed hors d'oeuvres? And would the free refills apply to champagne?
—Lexi Dwyer