Alie & Georgia: Baking Tips to Prevent a #PinterestFail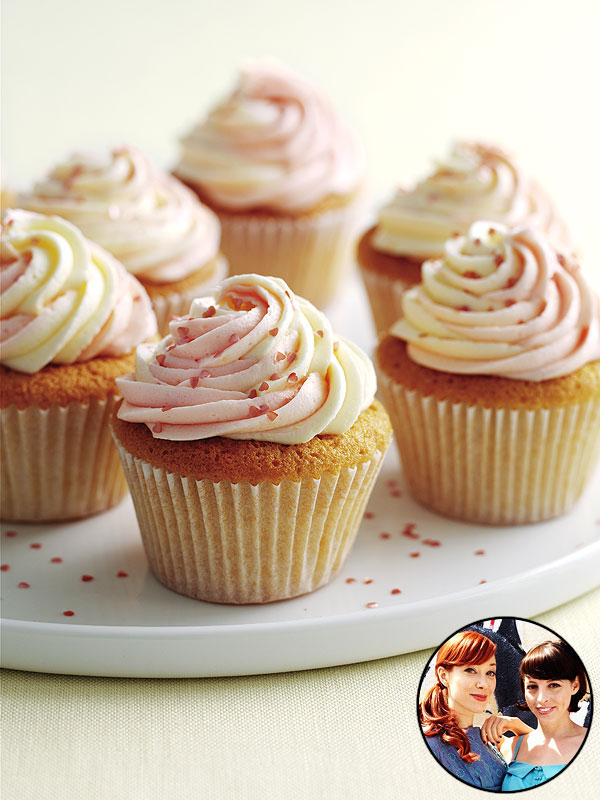 Getty; Inset: Courtesy Alie & Georgia
Alie Ward and Georgia Hardstark, a.k.a. Alie & Georgia, host Cooking Channel food-travel series Tripping Out with Alie & Georgia. Visit PEOPLE.com every Thursday for their playful spins on celebrity recipes, cocktails, entertaining ideas—and, of course, lots of laughs!

Baking — it's an intimidating craft. One only needs to look at the baking section of Pinterest Fail (which we highly recommend) to see that best intentions count for exactly nothing when it comes to baking.
While we're no experts, just enthusiasts who love the smell of fresh baked cookies, we have picked up a few tricks from catastrophes past (see: accidentally using olive oil in place of veggie oil). Utilize these simple steps to take your baking from FAIL to OMG.
Sift More
This trick was instilled in Georgia at a very young age by a very knowledgeable grandma who was known for her perfectly crisp mandel bread and light as air zucchini muffins. You know that step where you dump the dry ingredients (flour, baking powder, etc.) into a separate bowl to mix before adding to the wet ingredients (eggs, vanilla, etc.)? Use a fine mesh sifter on the dry ingredients to aerate and fluff, and you'll end up with a much finer base, which will lead to lighter batters and dough, get rid of clumps and also be helpful in our next tip…
Stir Less
Look, stirring is fun. I have to be restrained when a pot is bubbling on the stove lest I stir it for hours…true story. But when it comes to baking, less is more. We know you want to make sure all those little flour clumps are smooth, but the oven will take care of that. Over-mixing causes batter and dough to become tough and chewy because you've stirred out all those lovely little air bubbles and strengthened the gluten proteins in the flour. Air bubbles are your friend! Use a light "folding" technique to incorporate all the ingredients, and you'll be rewarded with light, fluffy baked goods.
Let it Set
You've slaved away in the kitchen, restrained yourself from over stirring (not to mention eating all the batter) and now your house is filled with the delicious scent of baked goods. Who in their right mind wouldn't grab a knife and, ignoring the slight burns you inflict on your fingertips, cut themselves a thick slice of freshly baked bread? We've done it, we get it, we have the fingertip burns to prove it. But wait! If you just hold off another 30 minutes and let the bread or cake or cookies cool on a wire rack, you'll be rewarded greatly. The rack lets the baked good cool off all over, so the steam coming off doesn't make everything soggy, and then heat from the still-hot pan doesn't overbake, causing a dense, chewy treat.
Now that we've taught you a few tricks to help with your baking woes, we expect to be rewarded in baked goods. Kidding…kind of.