Exactly Where to Find the Orange Is the New Black 'Crazy Pyes' Food Truck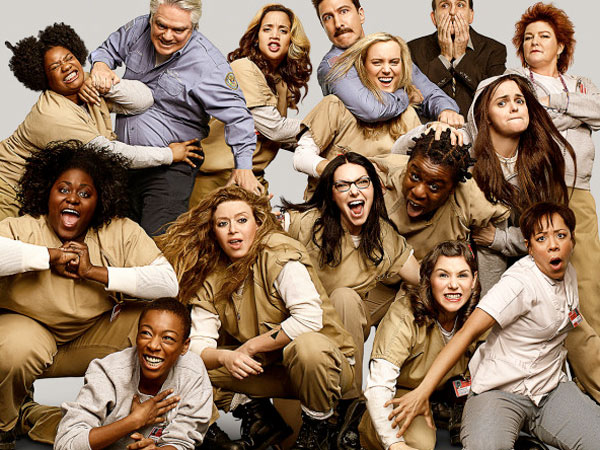 Jill Greenberg/Netflix
Have you binge-watched all of Orange Is the New Black yet? If you have, there's no need to go into withdrawal quite yet: A OITNB-themed food truck is hitting the streets.

The "Crazy Pyes" truck — in honor of, you guessed it, Crazy Eyes (the intense but well-meaning character played by actress Uzo Aduba) — will travel around N.Y.C. serving free fruit-filled hand pies.
Why pies? Well, who could forget Crazy Eyes' cafeteria outburst from season 1? She did throw her pie for her "prison wife" Piper, after all. The truck will also serve chocolate and vanilla swirl soft serve in honor of the character's infamous sing-songy line: "Chocolate and vanilla swi-irl…swi-irl."
You can find the truck on the streets of New York starting Thursday and going through the weekend. Here's the full schedule:
Thursday, June 12, 4–8pm: Broome Street and West Broadway
Friday, June 13, 4–8pm: Broadway between 22nd and 23rd Streets
Saturday, June 14, 2–6pm: North 7th Street in Williamsburg
Sunday, June 15, 1–5pm: Columbus Circle
Follow @OITNB on Twitter for the latest updates on the "Crazy Pyes" truck location.
—Kristin Appenbrink