5 Last-Minute Father's Day Gifts Your Foodie Dad Will Love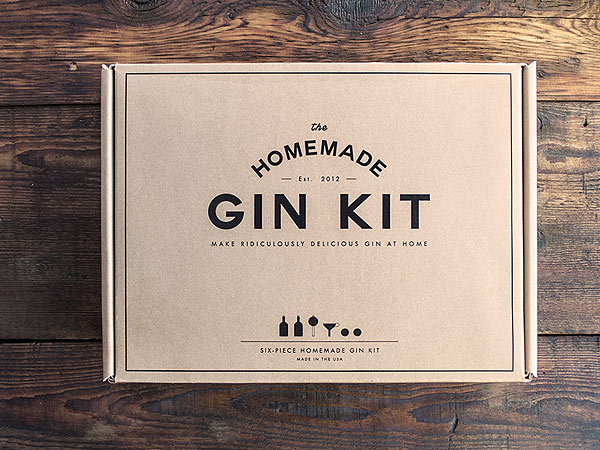 Homemade Gin Kit
DIY + FOOD = ONE HAPPY DAD
Stumped on what to get your dad for Father's Day? He definitely doesn't need another tie—or, a 12-foot chocolate portrait of himself. Instead get him one of these edible DIY kits that he can experiment with at home. Bonus: You'll get to enjoy the delicious food and booze that results.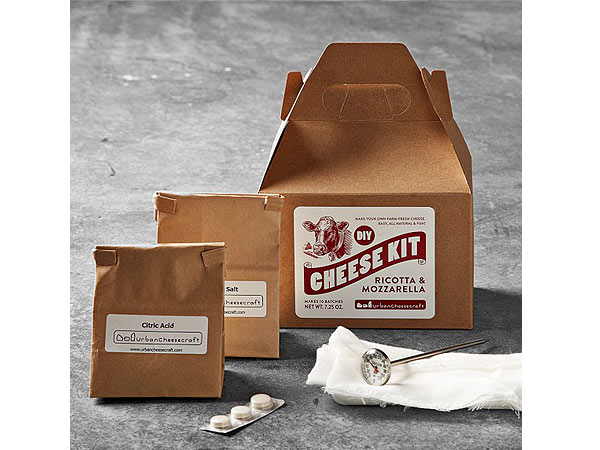 Williams-Sonoma
THE BIG CHEESE
It's a rule: There's no way you can go wrong with cheese. This kit from Williams-Sonoma makes 10 batches of fresh ricotta or mozzarella. Can you say caprese salad?
BUY IT! $30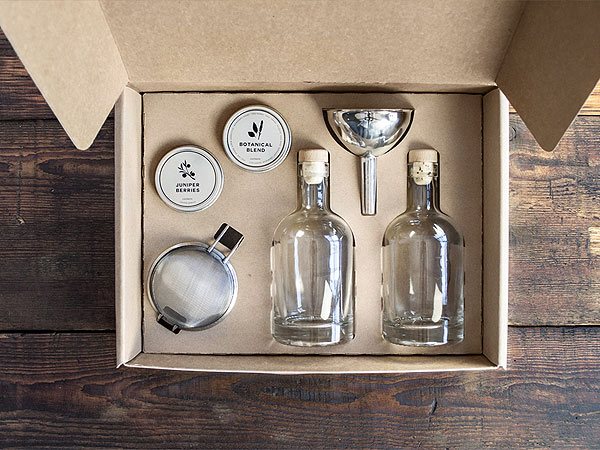 Homemade Gin Kit
GIN, HOLD THE JUICE
Who knew you could turn a bottle of vodka into your very own small-batch gin? It's not magic — the two liquors are born from the same process; gin is just infused with ingredients like juniper along the way. This kit comes with everything your dad needs to create his signature blend, sure to rival the big guys. Good thing it makes two bottles, so you can steal one for your bar.
BUY IT! $50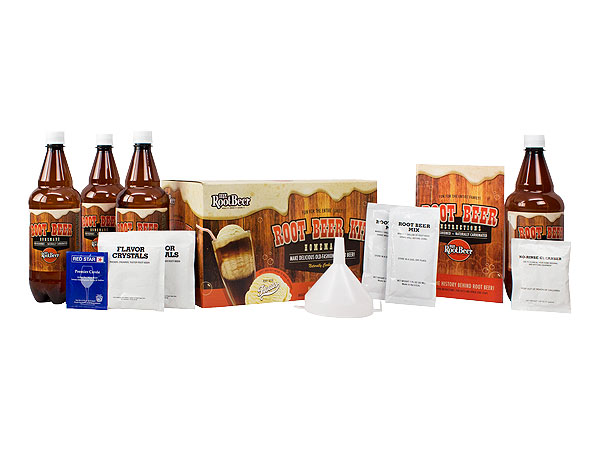 MrBeer.com
POP FOR POPS
Root beer recipes might not be as closely guarded as the secret to making Coca-Cola or Dr. Pepper, but it's still difficult to make on your own. Luckily, this kit makes it insanely easy for Dad to whip up a bottle or two. He'll just have to come up with a more creative name than "Dad's" — that one is already taken.
BUY IT! $27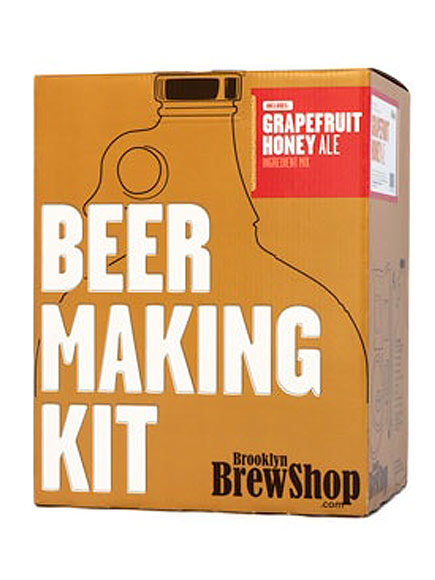 Brooklyn Brew Shop
THE CURE FOR WHAT ALES YOU
Let your dad get really technical with this home brewing kit from the Brooklyn Brew Shop. Their Grapefruit Honey Ale is the perfect summer sipper. Just be warned that after this, Dad will probably turn beer-making into a full-time hobby.
BUY IT! $40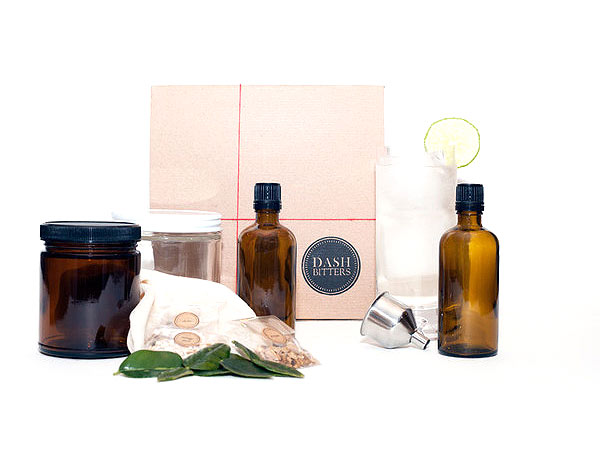 Dash Bitters
MOSTLY BITTER, BUT ALSO SWEET
If your dad is a real cocktail connoisseur, this is the perfect gift. The Bangkok bitters kit gives you the botanicals and equipment to make DIY bitters flavored with kaffir limes, Thai spices and peanuts. Now the only question is: What are you drinking for happy hour?
BUY IT! $40