My Restaurant Crush: Where Kaley Cuoco Goes for 'Killer' Margaritas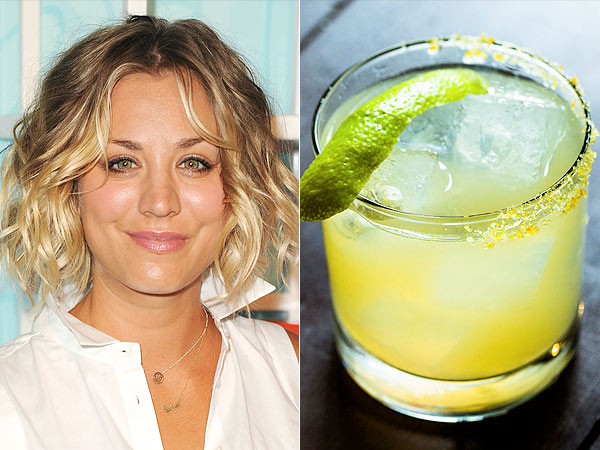 Jon Kopaloff/FilmMagic; Courtesy Gracias Madre
What Los Angeles restaurant does Kaley Cuoco Sweeting hit when a Mexican food craving strikes?

"Gracias Madre. I am obsessed," the recently married actress told PEOPLE at Rebecca Taylor's launch of the Little White Dress Collection benefitting Baby Buggy in L.A. "My sister turned me onto it and I love it. I love that it's very healthy, and I still feel like I'm eating so much Mexican food but it's not as bad as the real thing."
The vegan hotspot (from the founders of L.A.'s Cafe Gratitude, where Beyoncé and Anna Paquin have both been spotted) is certainly a far cry from The Cheesecake Factory, where Cuoco's character on The Big Bang Theory works as a waitress. Think dishes like cauliflower tacos and butternut squash quesadillas, with cashew cheese and cashew crema subbing for toppings like nacho cheese and sour cream.
"And their margaritas are killer," Cuoco says of the West Hollywood restaurant.
Beverage director Jason Eisner exclusively shared his recipe for Gracias Madre's most popular margarita, an orange version made with reposado tequila and rimmed with housemade orange salt.
Thanks to organic agave nectar and fresh lime juice instead of sweet-and-sour mix, you can feel almost healthy about this happy hour drink. Cheers to Cuoco for sharing her crush — we just hope new husband Ryan Sweeting doesn't get too jealous.
The Purista
Makes 1
1 lime wedge
Sweet orange salt, for rimming (recipe below)
2 oz. organic reposado tequila
1 oz. freshly pressed lime juice
½ oz. organic agave nectar
3 dashes orange bitters
Lime peel, for garnish
1. Use the lime wedge to moisten the rim of a double rocks glass, then dip the rim into sweet orange salt to coat.
2. Combine tequila, lime juice, agave nectar, and orange bitters in a cocktail shaker. Shake and strain into the glass. Add 3-4 ice cubes and a lime peel.
Sweet Orange Salt
1 pinch sea salt
1 pinch sugar
Orange zest, to taste
1 lime wedge
In a small bowl, combine sea salt and sugar. Rub orange zest into the sea salt-sugar mixture.
—Marissa Conrad, with reporting by Gabrielle Olya