YouTube's Number One Baking Show Host Shares Her Top Tips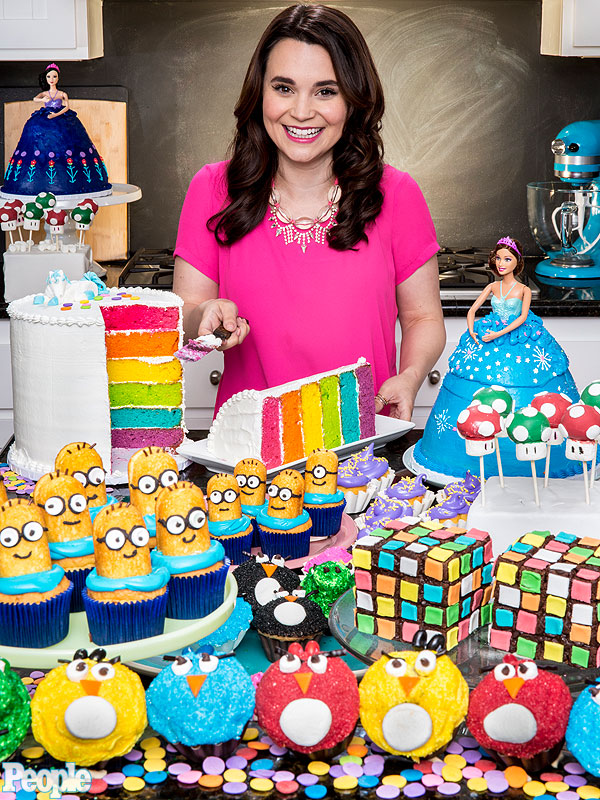 Jeff Minton
A few years ago, Rosanna Pansino was an aspiring actress in Los Angeles who started posting video blogs on YouTube.

"Just to see if I liked vlogging, I uploaded a video of my sister and I cleaning up a river in a canoe for Earth Day," recalls Pansino, 29. "The sound was horrible, and the quality was horrible… But you have to blog what's interesting to you and not care what anyone thinks."
So it was her love of "geeky stuff"— think video games with playful animation, sci-fi franchises like Divergent and "any show by Joss Whedon" — and her master baker grandmother's inspiration that spawned the idea for an online baking show Pansino calls Nerdy Nummies. On screen, she whips up treats like edible versions of the Frozen princesses and cupcakes made to look like Angry Birds.
Standing at just 4'10", Pansino calls herself a "mini production company." Each video takes around five days to produce. Pansino has to develop new concepts for her confections based on her fan comments, source hard-to-find ingredients ("you have to go all over the place to find certain colored sugars or almond flour") and spend hours testing recipes before prepping the baked goods for the shoot day.
Her hard work has paid off: Nerdy Nummies is now the number one baking show on YouTube.
The Nerdy Nummies YouTube channel has more than 2.2 million subscribers — viewers who tune in to see her weekly tutorials and video blogs. Pansino says that her fans "are very very young."
"I get letters sent to my PO box from moms and dads saying, 'My 2-year-old daughter loves you,' or 'My 4 year-old wanted to send you this letter,'" she says. "I think my channel has a Disney-esque vibe. It's a friendly place."
"My tutorial videos are educational, but they're goofy — I'm just being myself," she says. Here, check out some shortcuts to achieving her adorable dorky desserts:
—Catherine Kast