15 Foods You Never Thought to Grill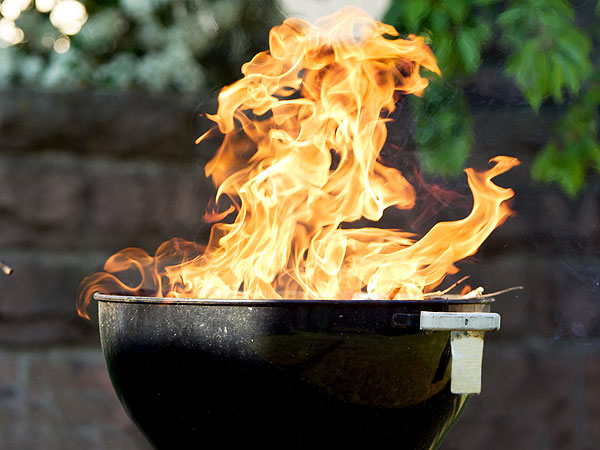 Getty
GRILL POWER!
Let us guess: Your barbecue line-up usually features chicken, burgers… maybe the occasional skewered shrimp if you're feeling really crazy.
We're here to rescue you from your rut. Turns out that grilling, a cooking method which is approximately as old as time, is amenable to way more foods than what's on the standard barbecue spread. Watermelon? Grill it. Pie? Grill it. Avocado? Cheese? Grill it and grill it.
Read on to find 15 easy ideas that are guaranteed to wow the guests at your next barbecue.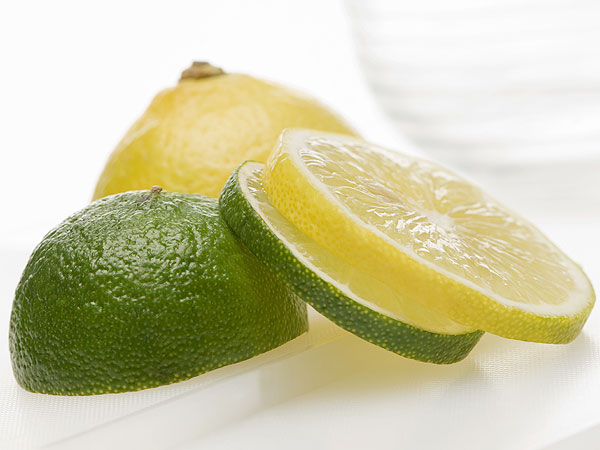 Getty
LEMONS AND LIMES
Whether you halve them or slice them, grilled lemons and limes will infuse drinks like caipirinhas, margaritas and even classic lemonade with a delightfully smoky flavor. We'll drink to that!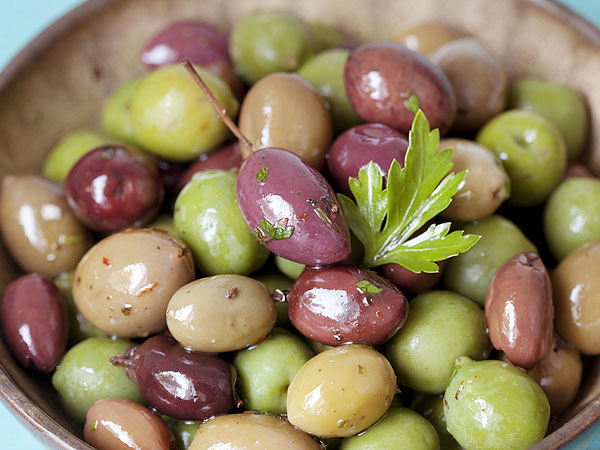 Getty
OLIVES
Grilling brings out the salty, briny flavor that makes olives so addictive. These tasty morsels can be added to martinis, salads or simply served solo as a cocktail snack. To keep olives from disappearing into your grill's smokey underbelly, slide them onto skewers or tuck them inside a foil packet.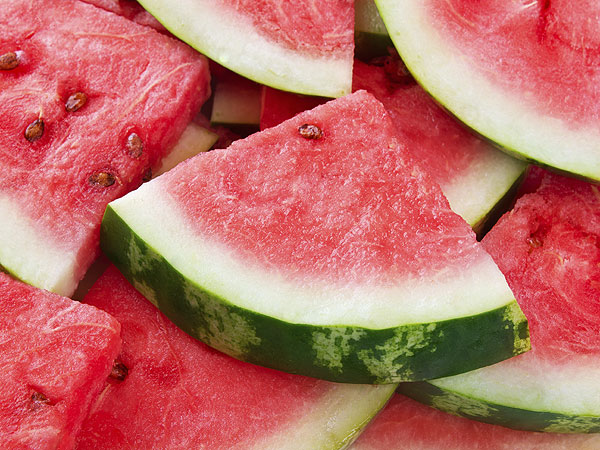 Getty
WATERMELON
Don't turn off the grill once dinner is served. Instead, use it to cook summer's most iconic pink fruit. The only problem: Once you've tried this sweetly charred treat, you may never go back to cold watermelon again.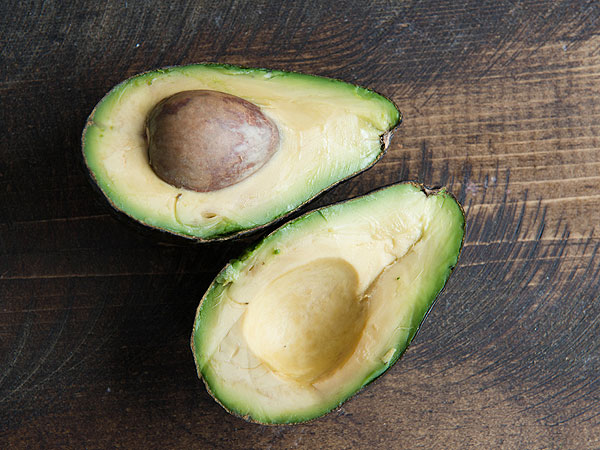 Getty
AVOCADOS
Who knew that you could improve on a soft, buttery avocado? But grilling causes it to caramelize and make its flavor even more intense. The best technique is to halve the avocado, remove the pit and brush the flesh with lime juice and olive oil. Then cook it with the skin side facing up.
You can eat the grilled green goodness directly from the shell, perhaps paired with Southwest-inspired fixings like salsa, sour cream and cheese. Or use it to make an unforgettable bowl of guacamole.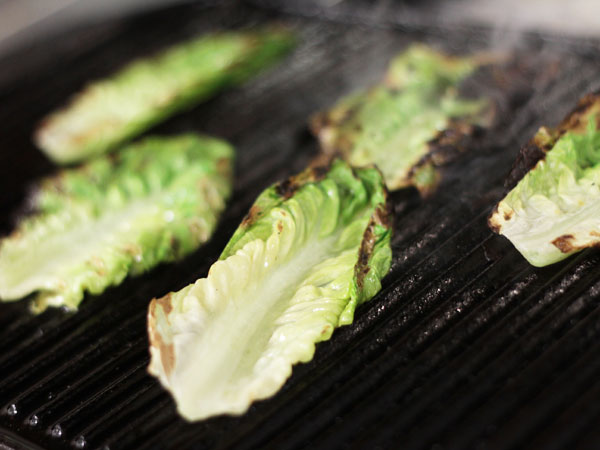 Getty
SALAD GREENS
Want to give your salad a makeover? Char the greens on the grill to enhance their flavor. This method works best for hearty varieties than can be chopped into pieces with the core still intact for support: Think romaine, radicchio, iceberg lettuce, kale and chard.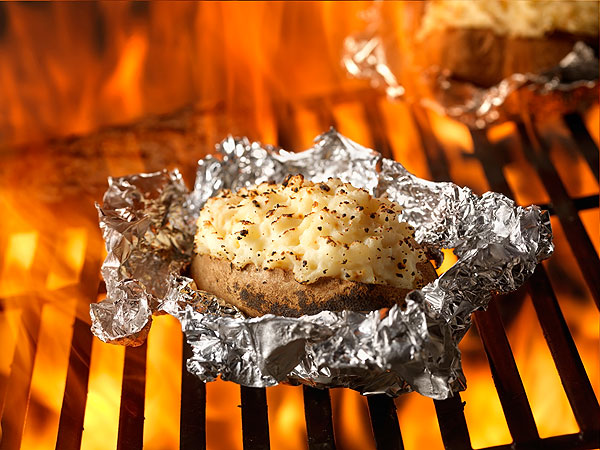 Getty
POTATOES
If your family has overdosed on corn, potatoes are another sumptuous starch that can be grilled alongside your main course. Try wrapping whole, individual potatoes in foil or slicing them into chunky French-fry wedges and cooking them directly on the grate.
If you have at least half an hour to spare, you can also roughly chop several potatoes, season them with your favorite herbs, and fold them into a foil packet before grilling. You'll end up with what's essentially the barbecued version of roasted spuds.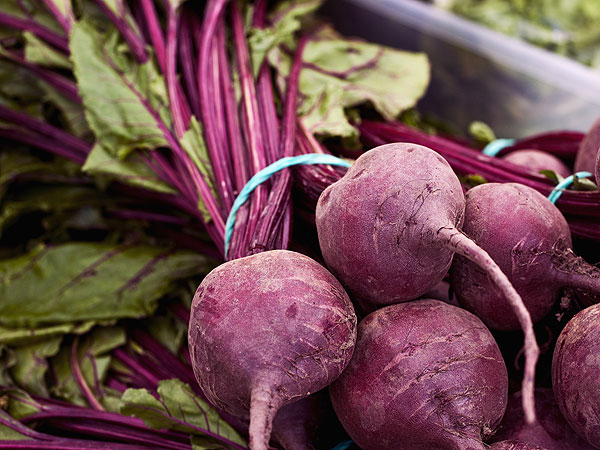 Getty
BEETS
The dilemma: You love roasted beets, but it's too hot to even think about turning on your oven. The solution: Grill beets to bring out their natural sweetness. Like potatoes, these root veggies can either be individually sliced or cooked inside a foil packet.
Want to channel your inner Top Chef? Use your slices to make a beet stack with layers of fresh goat cheese and avocado.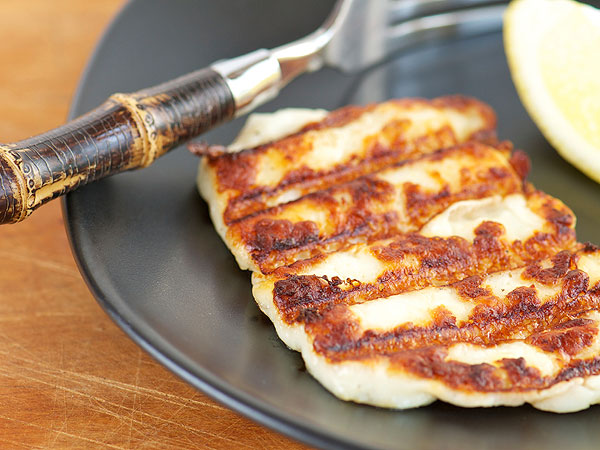 Getty
CHEESE
First, forget everything you know about grilled cheese — you're not going to need bread for this one. Next, find yourself a firm cheese that can withstand high heat such as haloumi or provolone, cut it into slices and set it directly on the barbecue.
Another idea: Get a full wheel of Brie, grill it until it's oozy and serve it family-style with sliced baguette and crackers. It's a firmer take on fondue!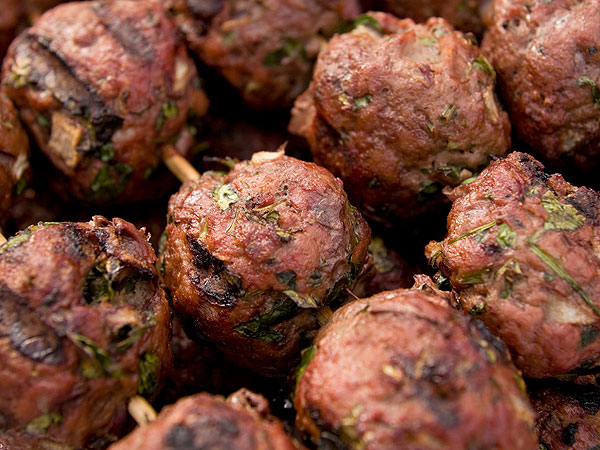 Getty
MEATBALLS
Diehard meatball addicts might want to get one of these nifty pans, but everyone else can just use skewers. Cook the meatballs over medium heat, since a high temperature can cause the outside to become charred quickly while leaving the inside too rare. Because of their round shape, you'll want to turn meatballs frequently as you grill them.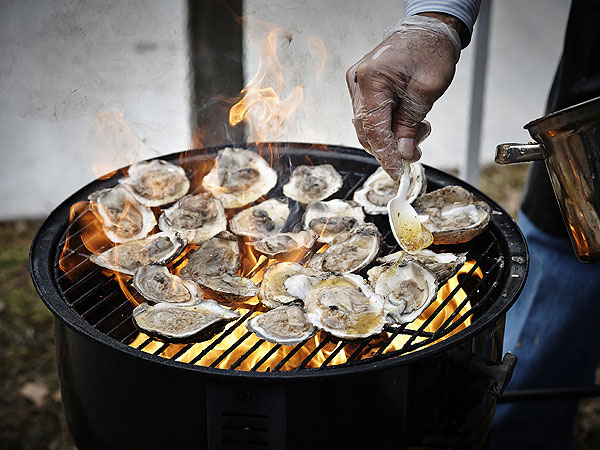 Getty
OYSTERS
Barbecuing oysters gives them a distinctive smokiness while preserving their silky texture. You should first shuck them and reserve half of each shell, washing it thoroughly. Return the oysters to the half-shells and cook them open-faced on the grill. If you're feeling indulgent, top each one with a bit of herb butter before you begin cooking.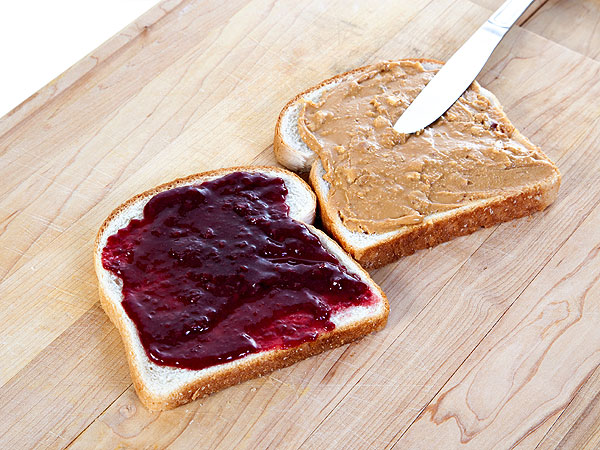 Getty
PEANUT BUTTER & JELLY SANDWICH
If you've got little ones at the barbecue, or perhaps a kid who's so picky she won't even eat a hot dog (it can happen!), this is a fun way to show them some grilling love. Simply wrap the sandwich in foil and heat it alongside the rest of the food. Be sure to give the finished PB&J a few minutes to cool before serving it — and then watch how many parents sneak bites of this warm, nostalgic treat.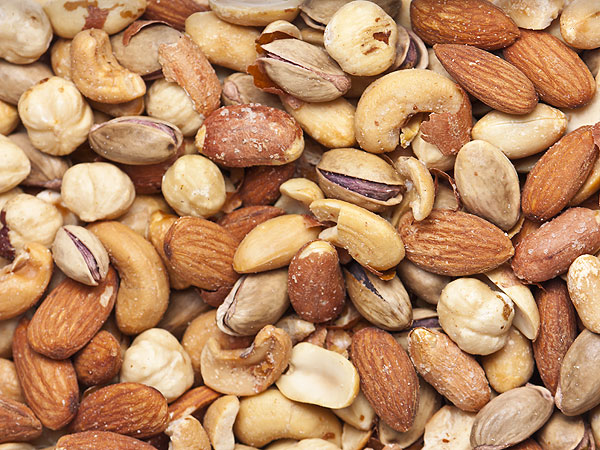 Getty
NUTS
It's a nutty idea, and that's why we love it. Get a large foil pan and assemble the ingredients for your favorite spiced nut recipe. Grill the nuts in the pan over low, indirect heat for about half an hour, stirring frequently. Watch carefully for burning: This is one barbecued dish where charring won't improve the final results.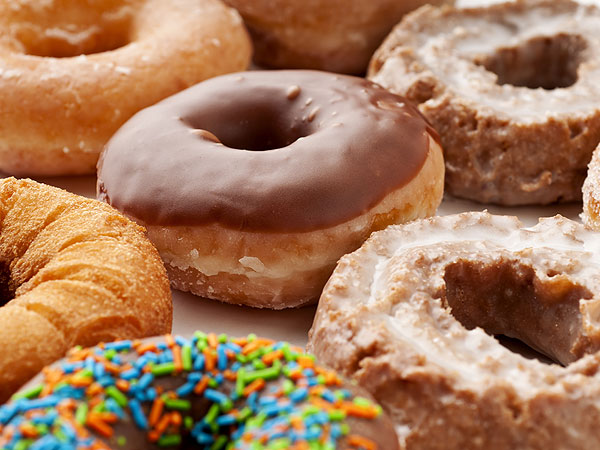 Getty
DOUGHNUTS
You know what your scoop of ice cream needs underneath it? A grilled doughnut. Simply cut your treat in half lengthwise (as you would a bagel) and toast it over medium-low heat for about one minute each side.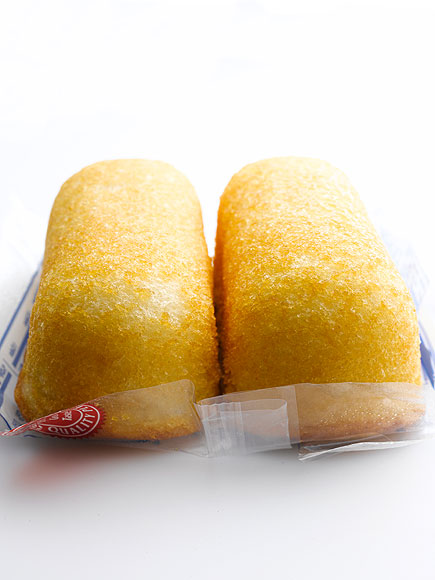 Getty
TWINKIES
Turns out all the preservatives in these Hostess goodies serve a purpose: They make Twinkies tough enough to take the heat of the grill (provided it's on medium-low). Whether you eat your charred Twinkie plain, slather it with Nutella or use it to make s'mores, one thing will be certain: You're going to need to buy more than one box.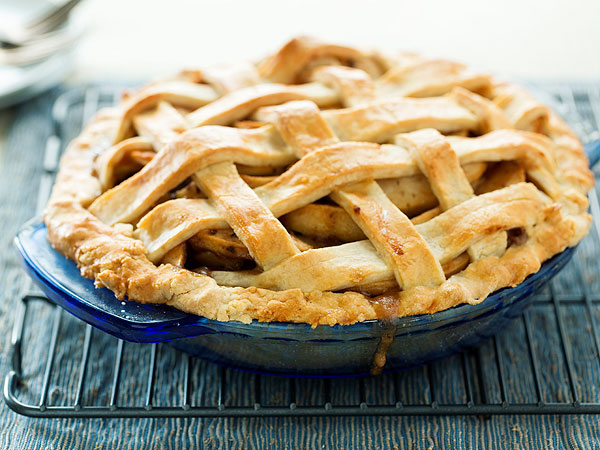 Getty
APPLE PIE
Grilling your apple pie will give it a lovely, wood-fired flavor that will be even bolder if you cook it over aromatic wood chips (such as pecan). It's best to cook the pie over indirect heat in a dish that can withstand high temperatures, such as a Pyrex plate.
—Lexi Dwyer