Harley Pasternak: 5 Foods That Are Surprisingly High in Sugar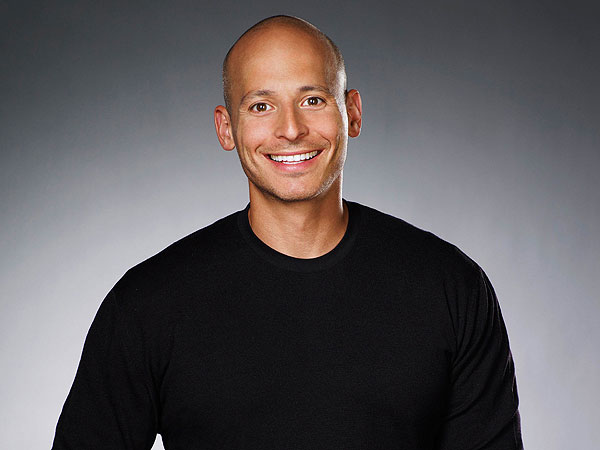 Courtesy Harley Pasternak
Harley Pasternak is a celebrity trainer and nutrition expert who has worked with stars from Halle Berry and Lady Gaga to Robert Pattinson and Robert Downey Jr. He's also a New York Times best-selling author, with titles including The Body Reset Diet and The 5-Factor Diet. Tweet him @harleypasternak.

Recently, I wrote about the hidden sugars in breakfast cereals. But those aren't the only foods hiding an unpleasant health surprise. Read on to find out about some other foods that aren't as low in sugar as one might think: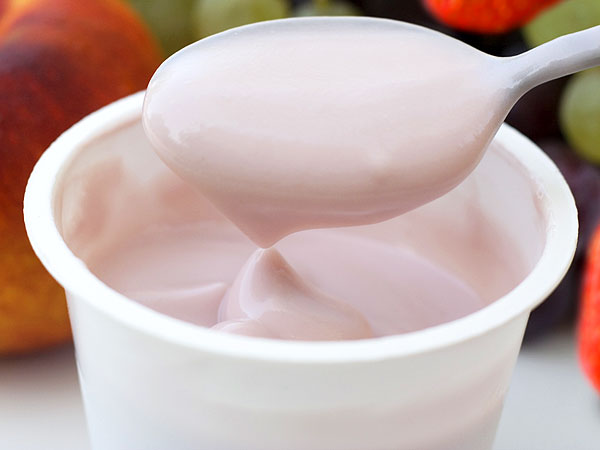 Ivan Bajic/Getty
Yogurt
As you enjoy a delicious spoonful of blueberry yogurt in the morning, you're probably thinking that you've made a healthy food choice and have started your day off right. But the truth is that flavored yogurts can contain about three times more sugar — and less than half the protein — of plain yogurts. Try adding some berries to Siggi's or Oikos plain Greek yogurt (one of my favorites) instead to cut down on the sugar but still keep the flavor.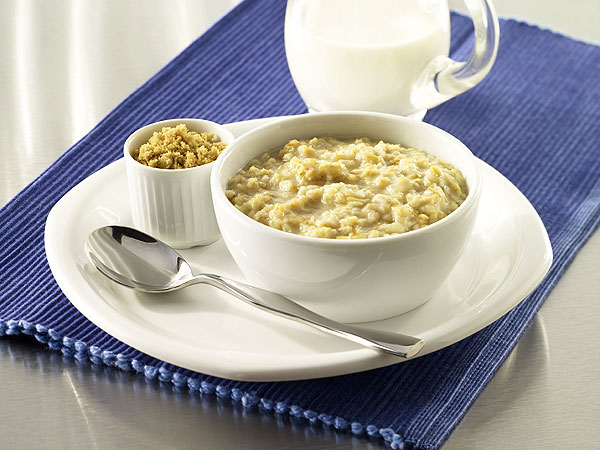 John E. Kelly/Getty
Oatmeal
 Many of you may begin your day with a warm bowl of oatmeal, successfully resisting the temptations of your favorite dessert-like breakfast cereals and baked goods, which are loaded with sugar. Good work… except that your oatmeal may not be much better. Quaker Instant Maple & Brown Sugar Oatmeal, for example, is packed with 12 grams of sugar per serving. Regular oatmeal contains absolutely no sugar and can substitute for flavored oatmeal to keep your blood sugar in check; you can even add plain Greek yogurt, slivered almonds and berries to it (yum!).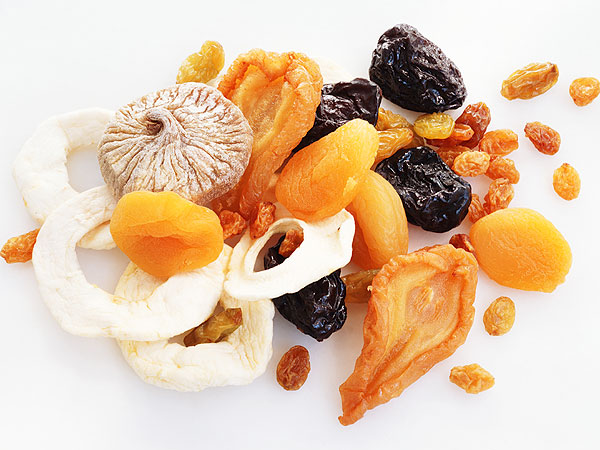 Michael Rosenfeld/Getty
Dried Fruit
Preparing fresh fruit can be a hassle, so why not snack on dried fruit? It's practically the same, right? Don't be deceived! For each quarter cup of Ocean Spray craisins (dried cranberries), there's a whopping 29 grams of sugar. Even the reduced-sugar version contains 14 grams of sugar for the same serving size. As a refreshing alternative this summer, try freeze-dried raspberries or strawberries, which contain much less sugar per serving (plus fiber).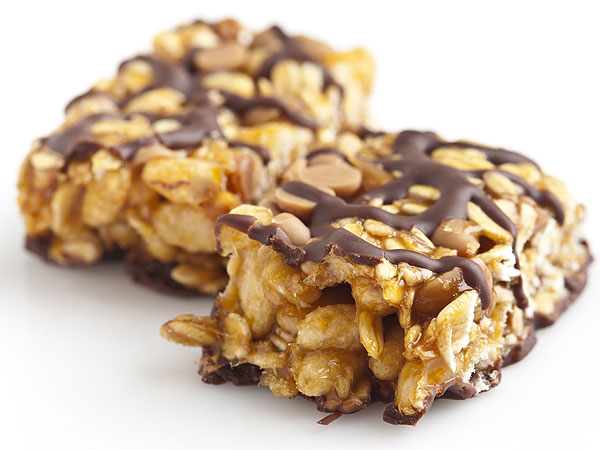 Juanmonino/Getty
Energy Bars
Need a pick-me-up in the middle of the day when you're feeling hungry and low on energy? If you're thinking of opting for an energy bar, you may be surprised to hear this: Many energy bars (such as a chocolate chip Clif Bar) contain as much sugar as some chocolate bars! While energy bars can be a great source of protein and fiber, be sure to choose those which contain less than 10 grams of sugar per bar, and hearty doses of fiber and protein. Brands to look for: Simply Protein, Kashi and Atkins bars.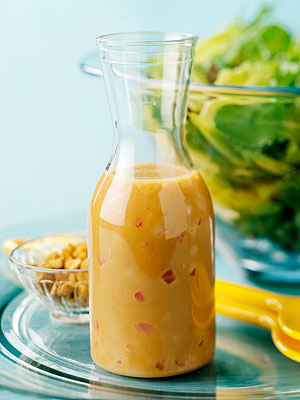 Joanne Schmaltz/Getty
Salad Dressing
Next time you drizzle a few tablespoons of your favorite dressing over your salad, you may want to consider this: Not all salad dressings make the cut when it comes to their sugar content. In fact, in just two tablespoons of Wegman's raspberry vinaigrette, there are 7 grams of sugar! This is equivalent to eating one-and-a-half Oreos. With tasty sugarless salad dressings out there, there is no need to overload your salad with excess sugar. Or try mixing some olive oil with a few squeezes of fresh lemon and some fresh herbs for a low-sugar dressing that complements nearly every salad.