Leonardo DiCaprio & Robin Thicke Brunch Together in L.A.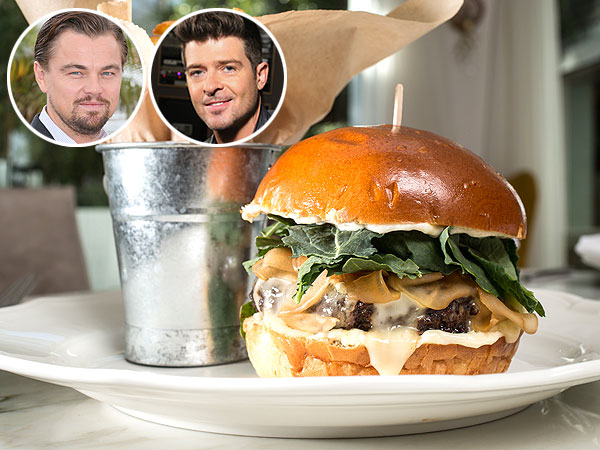 Courtesy Herringbone Los Angeles: Insets:Tony Bars
Even Hollywood's leading men love a boozy brunch.

Leonardo DiCaprio and Robin Thicke — along with a few other male friends — hit up chef Brian Malarkey's restaurant Herringbone in Los Angeles on Saturday, where they loaded up on hearty lobster rolls, quesadillas and kale salad.
DiCaprio paired his meal with a Bloody Mary while Thicke sipped on Belvedere and soda. Both guys were dressed down — the actor sported a pony tail and cargo shorts while the singer was decked in all-black — for the low-key meal.
The pals were last spotted together in March, while celebrating Thicke's 37th birthday at DBA night club in L.A., just following Thicke's separation from wife Paula Patton.
Malarkey exclusively shared his recipes for Herringbone's popular burger and lobster rolls:
Herringbone Burger
Makes 2
2 brioche burger buns
2 8 oz. fresh ground beef patties
½ tomato, sliced
2 leaves of butter lettuce
4 slices of cooked applewood smoked bacon
2 slices of cheddar cheese
2 tbsp. caramelized onions
1. Heat the grill or grill pan to medium heat, and cook the burger patties about 5-6 minutes per side, or until desired consistency.
2. When the burger is almost finished cooking, top with cheddar cheese and remove from grill once melted. Toast the brioche bun on each side to make crispy and warm. Assemble all ingredients in between the bun.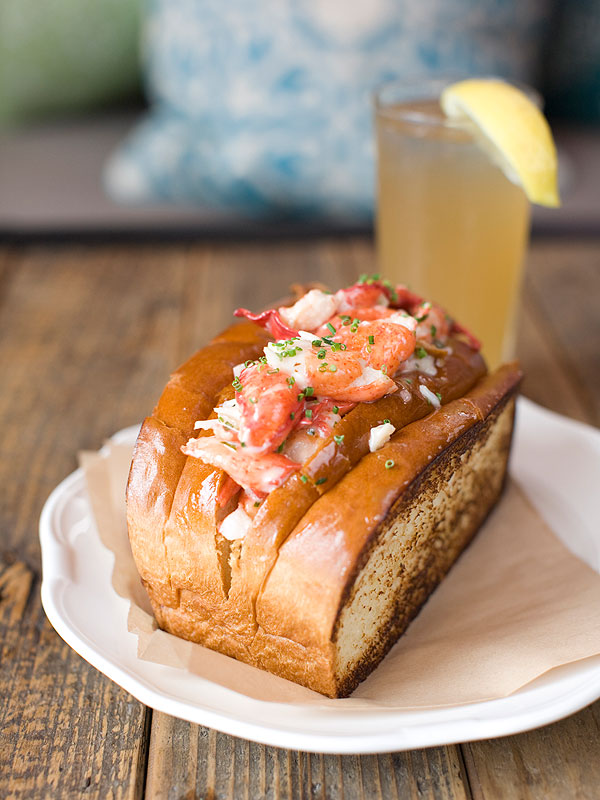 Courtesy Herringbone Los Angeles: Insets:Tony Bars
Lobster Roll
Makes 2
6 oz. fresh lobster meat
2 brioche rolls
2 tbsp. mayonnaise (or gribiche)
1 tbsp. chopped shallot
2 tbsp. diced celery
½ tsp. Old Bay seasoning
1 tsp. chopped dill
¼ freshly squeezed lemon juice
1 tbsp. chopped fine herbs (parsley, chervil, chives, tarragon)
Salt and pepper to taste
Toast the brioche bun on each side and make a slit through the roll to make a pocket for the filling. Mix all of the ingredients in a bowl and scoop into the bun.
—Melody Chiu