Are You Brave Enough to Play Doritos Roulette?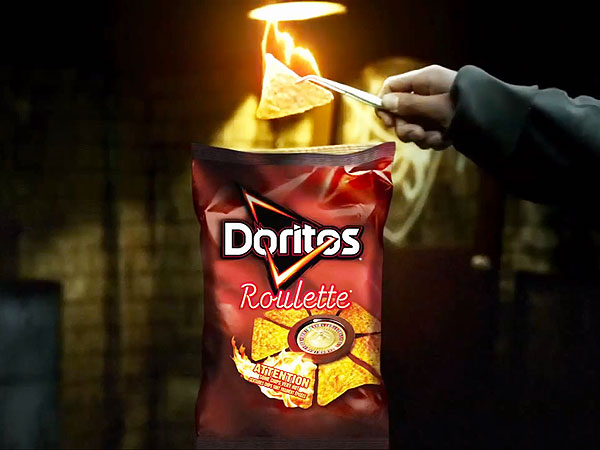 Courtesy Doritos Canada

Hey, spicy food lovers: Doritos has thrown down the gauntlet.

With their new Doritos Roulette bags (currently available only in Canada), the iconic snack food company has challenged your taste buds to a game of spice roulette.
Here's how it works: Most of the chips in the special bags are the brand's traditional nacho flavor, but approximately one out of every eight chips is infused with insanely hot spice. So you never know whether the one you pull will be safe or have you running for the nearest faucet to extinguish the fire in your mouth.
Based on these reaction photos from Instagram and Twitter, looks like Doritos isn't messing around with the spice:

Guess who got the hot chip? 2nd chip into the bag of @DoritosCanada Roulette. #burnselfie pic.twitter.com/WbmtEtcJLf

— Dennis & May Pang (@Pangcouver) July 5, 2014
Now being connoisseurs of spice, we have a few questions about these some-hot-some-not chips:
1. Does the spice from the spicy chips rub off on the normal chips?
2. Are there any tell-tale clues that you'll be getting a spicy chip?
3. Do they smell spicy?
4. How hot are they really? Ghost pepper candy hot?
We're hoping that these arrive in our stateside grocery stores soon. And we'll be investigating just how spicy they are as soon as we can get our hands on a bag.
—Kristin Appenbrink