Harley Pasternak: World Cup Booty! How to Get a Brazilian Butt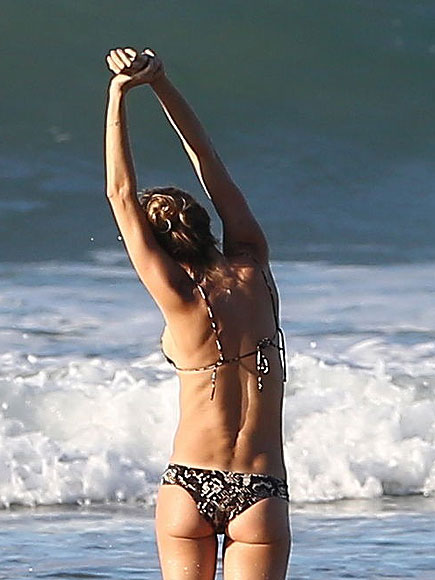 RS/X17online
Harley Pasternak is a celebrity trainer and nutrition expert who has worked with stars from Halle Berry and Lady Gaga to Robert Pattinson and Robert Downey Jr. He's also a New York Times best-selling author, with titles including The Body Reset Diet and The 5-Factor Diet. Tweet him @harleypasternak.

I must admit that I'm not much of a soccer fan, but (or "butt," I should say) every four years I get World Cup fever like everyone else. This year, of course, the World Cup is in Brazil, known for beautiful beaches, capoeira and, well, Brazilian booties! That's right: Brazil takes pride in the fact that its spectacular beaches are thronged with well-toned bottoms.
The following exercises will get you, too, on your way to backside perfection. Try three sets of 20 reps of each. Boa sorte (and sorry about that game last night, Brazil …)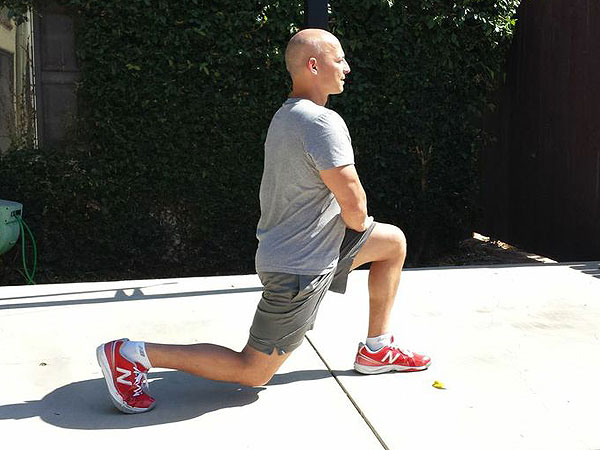 Walking Lunge
Start by standing upright, feet together, holding two dumbbells at your sides (optional). Take a large controlled step forward with your right leg and lower your hips toward the floor as you bend both knees (almost at 90-degree angles). The back knee should come close to (but never actually touch) the ground. Your front knee should be directly over the ankle and the back knee should be pointing straight down. Push off with your left foot and bring it forward to the starting position. Next: Step forward and repeat with the left leg and alternate.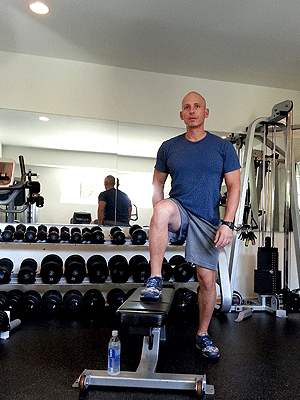 Step Across
Stand next to a bench and plant your right foot firmly at the center of the bench. Pushing off with your right leg, bring your left up to standing and then crossing over behind you to the other side of the bench. Try not to touch the bench with your left leg when you bring it over. Then reverse the movement back to start. Try to keep your weight through your heel and avoid leaning forward, which puts too much pressure on your knee. Do all reps on one side, and then stand on the opposite side of the bench (or just turn around) to do the other side.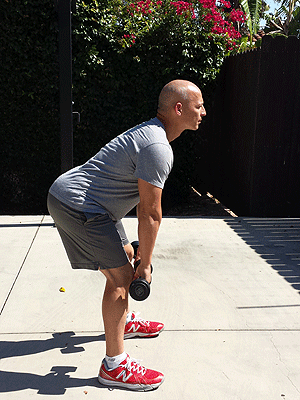 Stiff-Legged Dead Lift
Stand with your feet about shoulder-width apart, with a dumbbell in each hand in front of you, palms facing in toward the front of your thighs. Inhale and, bending at the waist but keeping your back straight, push your butt backward and slide the dumbbells down the front of your thighs. Push your hips back as far as you can, feeling a stretch in your hamstrings. When you can no longer push your hips any further back, slide your hips forward back to standing. Repeat.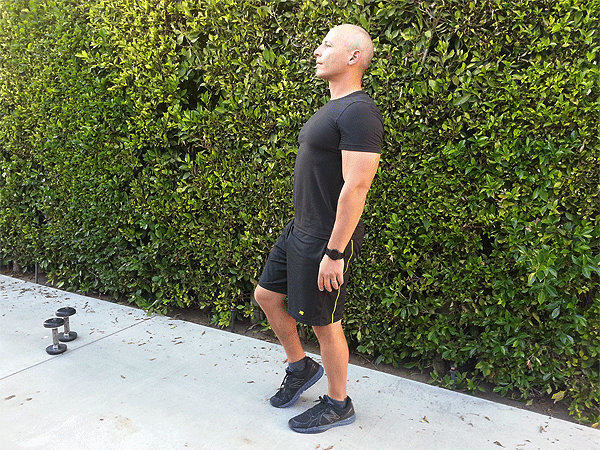 Single-Leg Squat
Start with all your weight on your left foot, with your right leg slightly bent and your right toe slightly touching the ground. Squat using only the muscles of your left leg, then come back up using only those muscles. Once you've done all your reps, switch legs.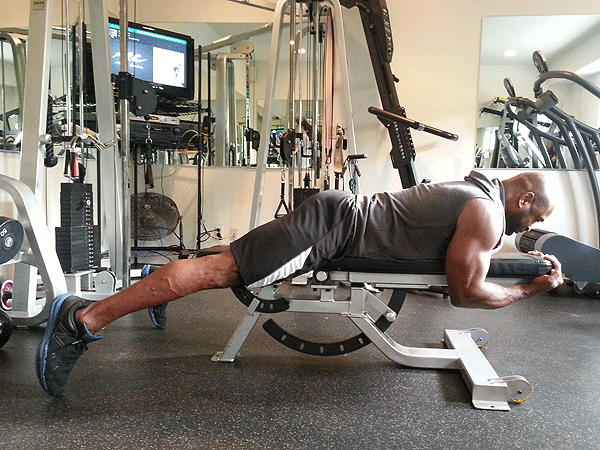 Dolphin Extensions
Lying face-down on a flat bench with your hands securely holding onto the underside of the front of the bench, extend your lower back as you lift your straightened legs up as high as you can, then return them back down again. Try to keep your lower body from resting on the bench between sets.