PHOTOS: See the Floating 'Dessert Walls' at Savannah Guthrie's Baby Shower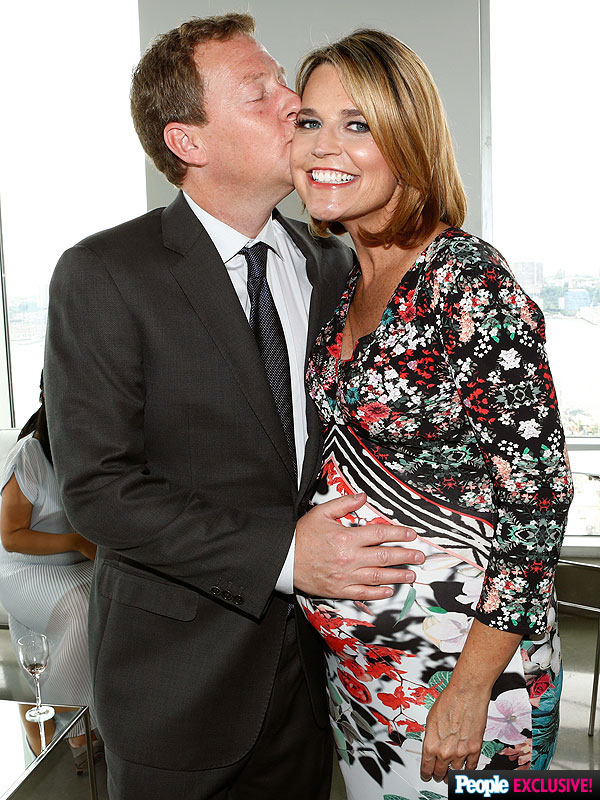 Peter Kramer/NBC
When it came to Today co-anchor Savannah Guthrie's baby shower, awe- (and "awwwww") inducing caterer Peter Callahan didn't even contemplate a traditional cake.

"People love seeing food in a way that hasn't been done before," he tells PEOPLE. And, voila: The party's "dessert walls" were born!
The custom-made lucite walls were outfitted with pegs to hold doughnuts and cinnamon-sugar soft pretzels, giving the illusion that the treats were hanging in air.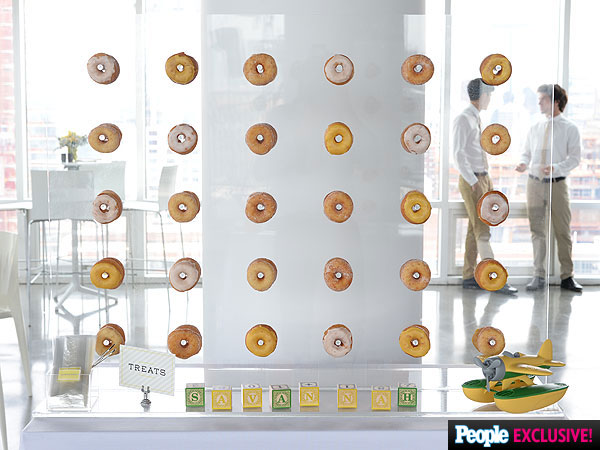 Peter Kramer/NBC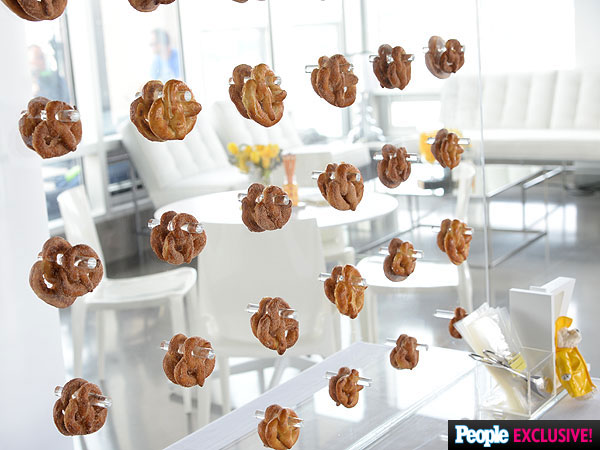 Peter Kramer/NBC
At the June 30 shower, held at NYC's The Glass Houses, the expectant mom and her work pals also noshed on miniature delicacies from Callahan's 2011 cookbook, Bite by Bite: 100 Stylish Little Plates You can Make for Any Party — including thin-crust pizzas in tiny boxes that the caterer, armed with a glue stick, topped with reprints of beloved children's book covers.
"They were so precious! I wanted to take a picture of each one," Guthrie says.
Next on Callahan's food-design bucket list? "I've been working on a hanging carving station," he says, "but I've not yet solved the question of can the chef hold the meat while it's hanging and probably swinging?"
In the meantime, the dessert wall is his latest hit — at least among Guthrie and her shower guests. "The doughnut and cinnamon pretzels disappeared. We were totally cleaned out. There was not a crumb left," says Callahan. "If you ask me, vertical food is the new trend."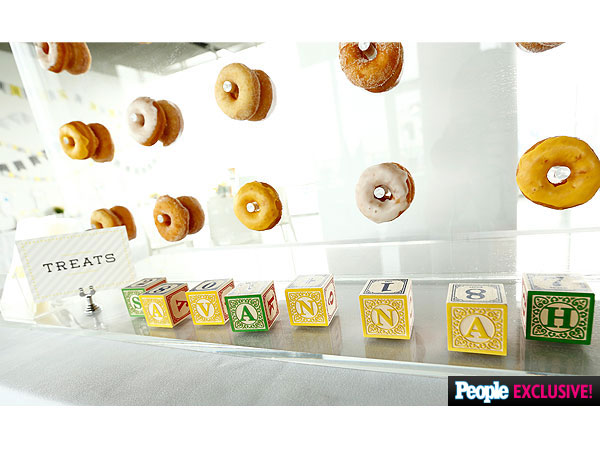 Peter Kramer/NBC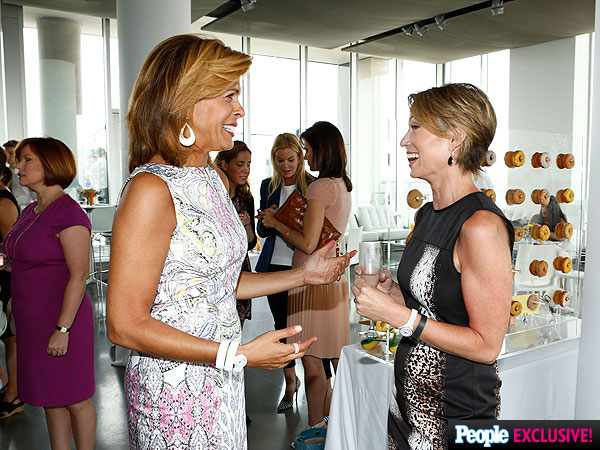 Peter Kramer/NBC
—Sandra Sobieraj Westfall