10 Easy Dinners with Only 3 Ingredients Each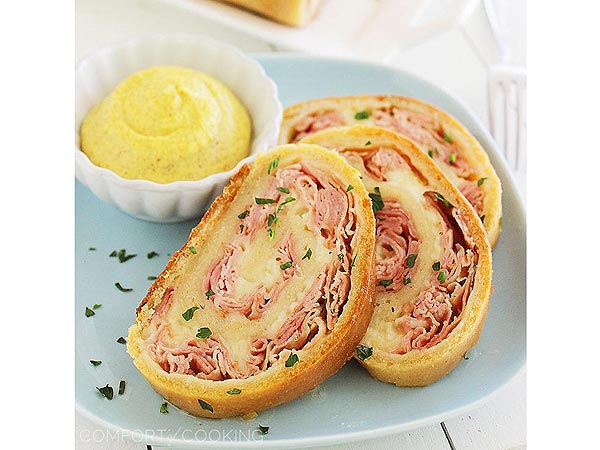 Georgia Johnson/The Comfort of Cooking
DINNER IN A FLASH
It's summertime and along with living, dinners should be easy.

With just three ingredients each (plus a few pantry staples like salt, pepper, vinegar and olive oil) you can make a delicious meal without a lot of work. Now the only challenge is which one of these 10 recipes you should make tonight.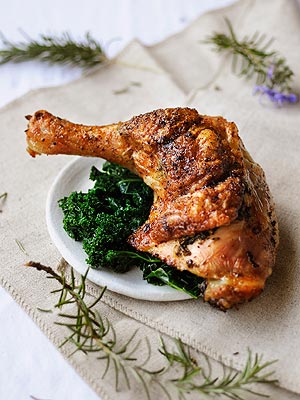 Kelly Leeves/Leeves and Berries
CHICKEN + BUTTER + ROSEMARY
There's something deliciously comforting about a simple roasted chicken recipe. Make sure you buy quality ingredients for this dish. Because you're only using a few flavors, you want them to be at their best.
Get the Recipe: Simple Roasted Chicken Legs & Thighs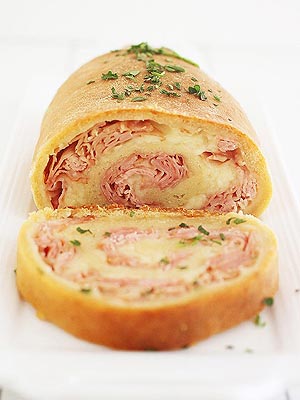 Georgia Johnson/The Comfort of Cooking
PIZZA DOUGH + HAM + CHEESE
Think of this ham and cheese rollup like your favorite sandwich from childhood — only upgraded to a more sophisticated version. Not only can you serve this as an easy weeknight meal but, if you cut them into smaller servings, you've got the perfect party appetizer.
Get the Recipe: Baked Ham and Cheese Rollups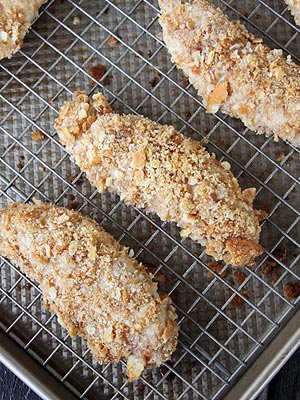 Tina Wiley/My Life as a Mrs.
CHICKEN BREASTS + RANCH DRESSING + RITZ CRACKERS
Sometimes you just need ranch dressing in your life. This recipe makes an easy breaded chicken with a subtle ranch flavor. And we love the tip about baking the chicken on a cooling rack nestled in a cookie sheet for a delightfully crispy result.
Get the Recipe: Easy Ritz Cracker Chicken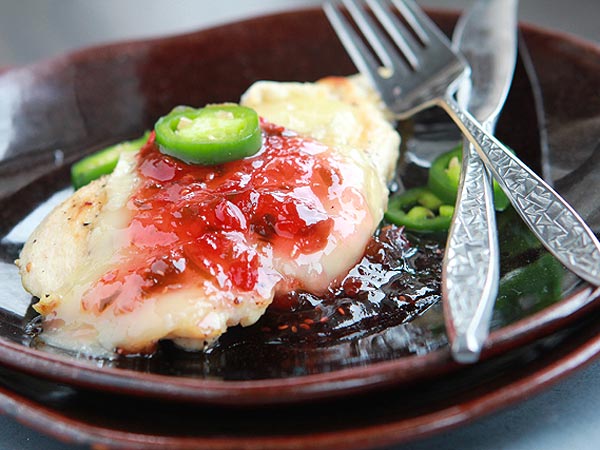 Brooke McLay/Babble
CHICKEN + BRIE + SPICY RASPBERRY JAM
The key to this dish: Brown the chicken in a skillet before baking it in the oven with slices of brie on top. And don't forget the raspberry-jalapeño jam, which makes a great sauce if you warm it on the stove or in the microwave.
Get the Recipe: Spicy Brie Chicken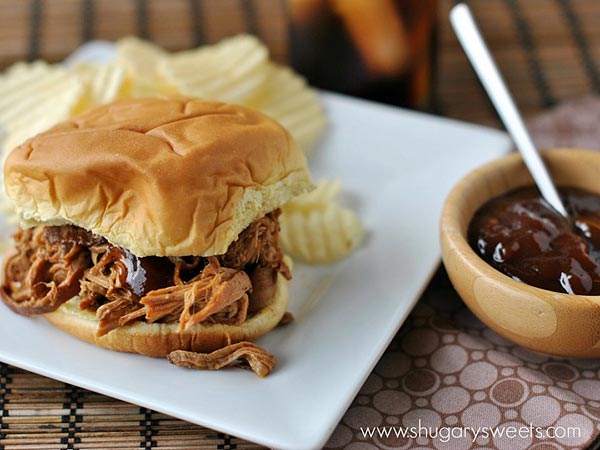 Aimee Shugarman/Shugary Sweets
PORK TENDERLOIN + ROOT BEER + BBQ SAUCE
If you like your barbecue on the sweeter side, this pulled pork sandwich is perfect for you. The root beer adds a sweetly unexpected flavor. And because it's made in the slow cooker, it's a virtually hassle-free meal.
Get the Recipe: Slow Cooker Root Beer Pulled Pork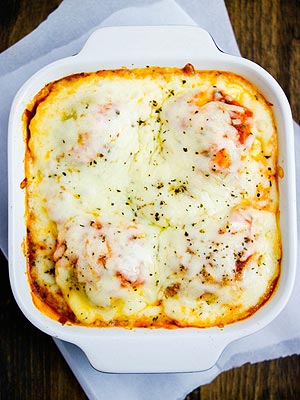 Kathy Steger/Olives & Garlic
RAVIOLI + MARINARA + MOZZARELLA
Who has time to layer a lasagna? There's no need to when you can create one just by using frozen ravioli. Instead of creating layers of ricotta, sprinkle some mozzarella cheese and sauce in between the pasta. Delicious!
Get the Recipe: Baked Ravioli Lasagna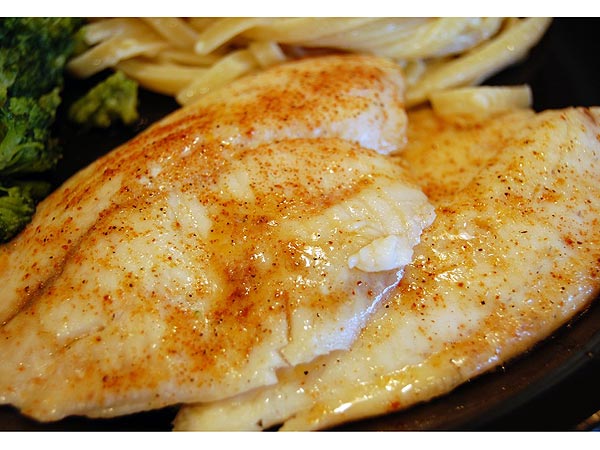 Tiffany King/Eat at Home
TILAPIA + BUTTER + CAJUN SEASONING
Tilapia is such a refreshingly mild fish that it takes pairs well with all kinds of seasonings — and works really well with a creole or cajun spice mix. Use whichever you have on hand, and simply brush the fillets with melted butter then bake.
Get the Recipe: Tony's Tilapia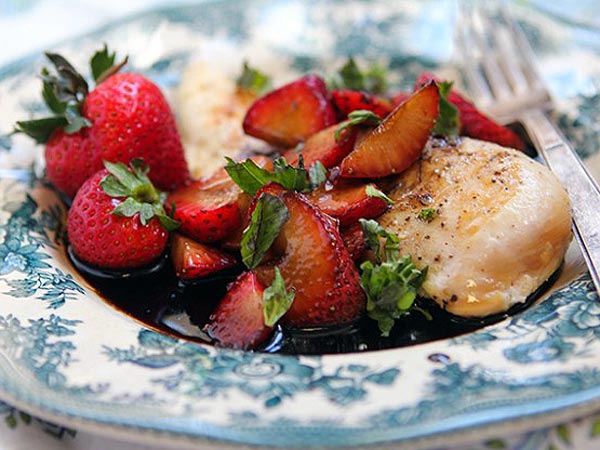 Brooke McLay/Babble
CHICKEN + STRAWBERRIES + BASIL
We admit that this recipe has a few of those extra ingredients that you keep on hand, but the strawberry-basil-balsamic combination made us overlook that. Who could resist this decidedly summer dinner?
Get the Recipe: Strawberry Chicken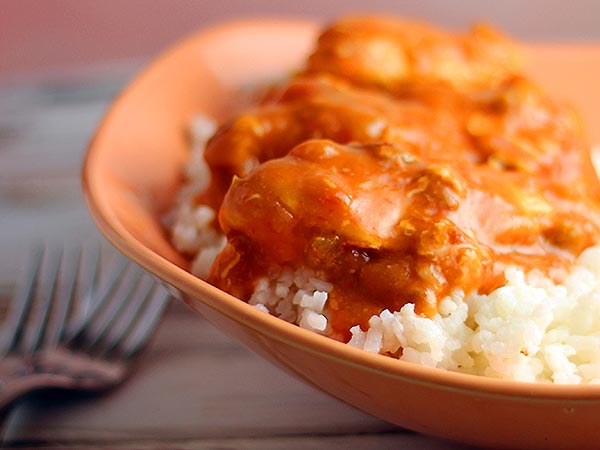 Dawn Lopez/Homemaking Hacks
CHICKEN + SALSA + CHEDDAR SOUP
Sure, the slow cooker is a go-to in the winter, but it's just as handy in the summer, too. You can come home to this hearty chicken dish — without heating up your home by using the stove or oven.
Get the Recipe: Slow Cooker Fiesta Chicken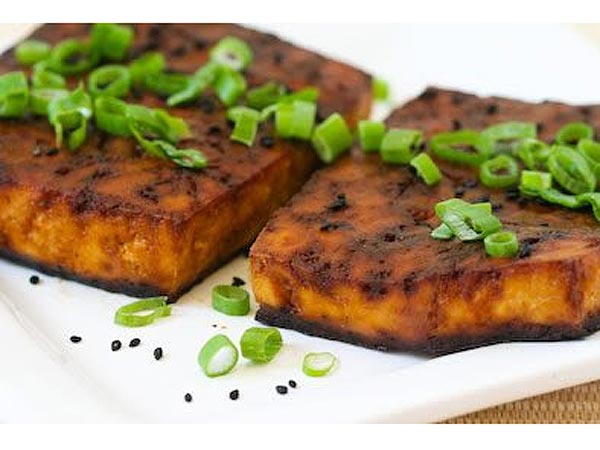 Kalyn Denny/Kalyn's Kitchen
TOFU + TAMARI + SESAME OIL
Tofu on it's own can be a bit bland, but a quick marinading will add tons of flavor. Enjoy this soy-sesame tofu on it's own, or chop it up and add it to stir fries, soups and salads.
Get the Recipe: Easy Baked Tofu with Soy and Sesame
—Kristin Appenbrink