Cupcakes From Out-of-Business Crumbs Bake Shop Are Selling for How Much?!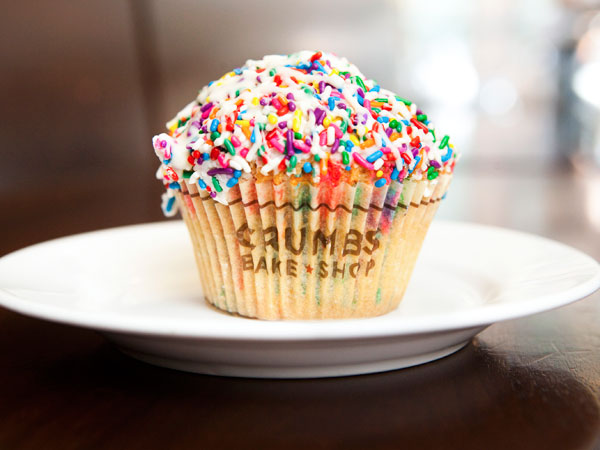 JB Reed/Bloomberg/Getty
Are you distraught over the news that Crumbs Bake Shops are no more? Distraught enough to pay $300 for a cupcake?

Naturally, when word got out Monday that the store was set to close all 48 of its locations, a few savvy customers saw a business opportunity: Stock up on the oversized treats and sell them on eBay.
"The Last Cupcake from Crumbs Bake Shop," in the chain's birthday cake flavor with a rainbow sprinkle topping, sold Friday for $255 after an intense bidding war between two very hungry souls.
1. Insane. 2. Who wants a week-old cupcake? Sellers promise the desserts are being frozen to ensure they don't go stale. (We guess it works for the top tier of wedding cake…)
"Bid on this still-delicious soon-to-be relic, and you'll be able to tell your grandchildren that you devoured the last Crumbs cupcake," read the online auction description.
At the time of writing this article, you can buy a set of three cupcakes — red velvet, peanut butter, and cookies and cream — for a whopping $350. The posting currently has zero bids.
—Ana Calderone