Exclusive: Get the Details on Full House Star Dave Coulier's Homemade Wedding Cake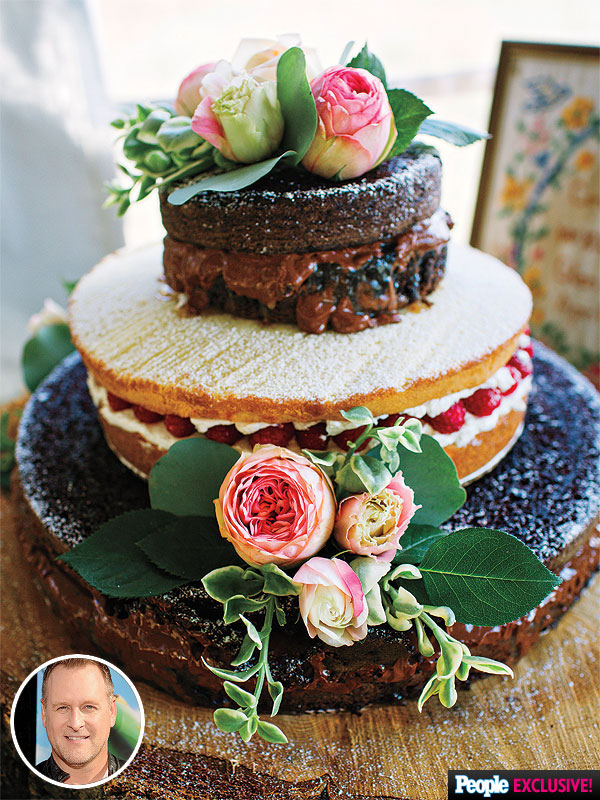 Kacie Q Photography
Dave Coulier and Melissa Bring's July 2 wedding at a Montana ranch was casual, unpretentious and loaded with style, which also sums up their incredible wedding cake.

The six-tiered confection featured four layers of chocolate cake with salted caramel filling, as well as two vanilla layers with a raspberry reduction. Guests loved it so much, says the bride, "there wasn't much left!"
It's hard to believe the cake came together just four days before the wedding. When the bride's mom, Cindy, realized that she was too caught up in last-minute chores to bake the cake as she'd planned, a longtime friend and Montana neighbor, Melody Mount, stepped in. And, though it was her first time doing such a large-scale dessert, Mount was undeterred, even when the bride had an unusual request.
"She wanted a 'naked' cake," says Mount. "I never heard of that so I had to look it up." She soon discovered what "naked" meant: The sides of the cake are left bare — no frosting or fondant — so that the color, texture and fillings are exposed for a more natural look.
The bride's other wish didn't require any Googling: She wanted the cake to be chocolate, a favorite of the groom.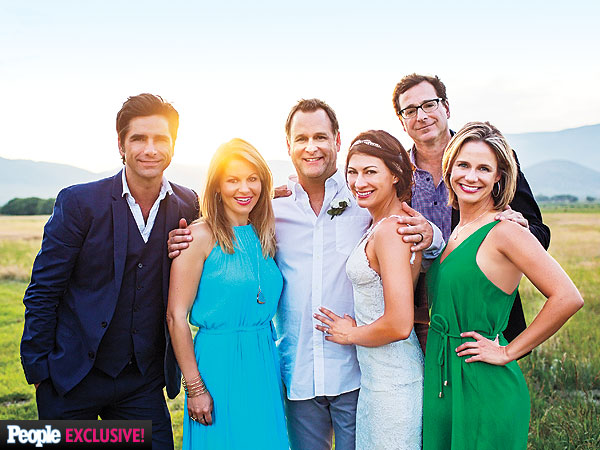 Kacie Q Photography
Mount quickly got to work, whipping up the chocolate tiers from a recipe she and her daughter, Jessi, the maid of honor, had been perfecting for 20 years. But because "not everyone likes chocolate," the amateur baker also made several vanilla layers from a recipe her daughter found.
Since the cake would be displayed outdoors on a summer day, the cake fillings had to be heat-tolerant. Says Mount, an operating-room nurse, "I looked up what kind of filling would hold up in 80-degree heat, not melt or poison anybody!"
Decorations were kept simple — just a few jumbo roses and succulents, which underscored the wedding's organic feel.
Melissa's dad came through with the perfect country-themed "table": a six-inch-thick log that he had cut and leveled for the cake to sit on.
Did Mount chat with any of Coulier's Full House costars who attended the wedding — John Stamos, Bob Saget, Candace Cameron Bure and Andrea Barber? "No, it was a busy event so I didn't talk to them," she explains.
They were probably busy eating her cake!
For more exclusive images of Coulier's Montana wedding, pick up the latest issue of PEOPLE, on newsstands Friday.
—Nancy Mattia