Is Crumbs Bake Shop Already Reopening Its Stores?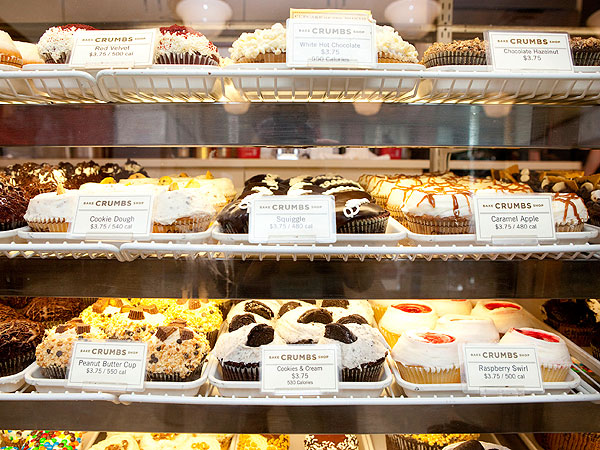 JB Reed/Bloomberg/Getty
We hope you aren't the person who paid $255 on eBay for "the last cupcake" from Crumbs Bake Shop last week, because it looks like the bankrupt bakery chain may be getting a new lease on life. Quite a few new leases, actually.
Just days after the announcement that Crumbs was kaput, a group of investors led by Marcus Lemonis and Fischer Enterprises has stepped up to discuss buying the company, saving its super-sweet, softball-sized cupcakes from going the way of the dodo. Although we're guessing that not all 48 former Crumbs locations will reopen if the deal goes through, it's nice to know there will still be six-inch-high cupcakes for sale somewhere in America.
We're not surprised by the news; restaurants and food companies making splashy exits only to be resurrected is becoming almost de rigueur. A few recent examples:
Hostess. When the iconic lunchbox dessert brand filed for bankruptcy in 2012, there was a run on Twinkies. But hoarders no longer have to ration — investors bought the company last year and its sweets are back on shelves.
Dippin' Dots. The extra-cold ice cream pearls disappeared from malls and ballparks after the company filed for bankruptcy in 2011. The next year, Fischer Enterprises — the same investors in talks to buy Crumbs — bought the company and revived "the ice cream of the future."
Tavern on the Green. The beloved Central Park restaurant declared bankruptcy in 2009, but new owners from Philadelphia bought the space and reopened it under the same name earlier this year — to some not-so-hot reviews.
The Rainbow Room. A fixture of New York's dining scene, the Rainbow Room — on the 65th floor of 30 Rock — closed in 2009. But after being declared a landmark by the city of New York, the restaurant will reopen this fall. It will primarily be available for special events, but will also serve brunch on Sundays and dinner on Mondays.
—Kristin Appenbrink