'I'm So Hungry' Parody Of Iggy Azalea's 'Fancy' Is Our New Song of the Summer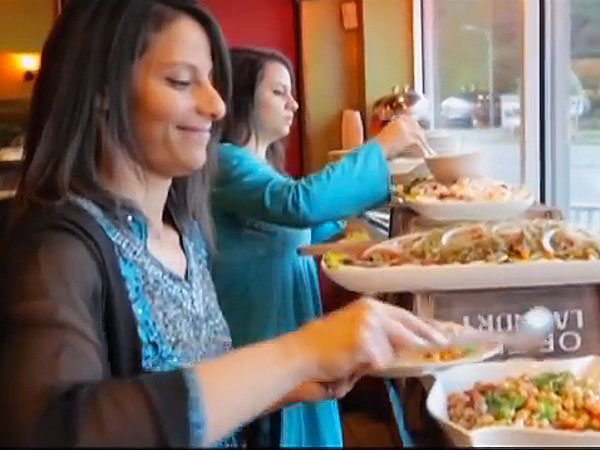 Courtesy Heidi Naguib
Who would have thought that the best parody of Iggy Azalea's "Fancy" would be about food?

In a week filled with parody videos (Weird Al is releasing one new song each day this week), our favorite one comes from a very unlikely source. To celebrate Ramadan, which goes from June 28 to July 28 this year, Heidi Naguib, a documentary filmmaker and artist in Washington, D.C., rewrote the words to Azalea's hit song to be "I'm So Hungry."
While Azalea's version is a main contender for song of the summer, we're confident calling Naguib's version the song of Ramadan — if there is such a thing.
In the video, two Muslim women rap about what it's like to fast during the day, and then eat a large meal in the evening after sundown as part of the holiday. The chorus sums it up perfectly: "I'm so hungry / You already know / I'm in the buffet / Till I can't eat no more."
Yazzy and Netti, the women in the video, are spot-on, even down to rapping their names a the end.  Pretty impressive for two grad students. It might be an unconventional topic for a rap parody video, but we're definitely going to have "I'm So Hungry" stuck in our heads for the rest of the day.
—Kristin Appenbrink