5 Things You Should Know Right Now About Umami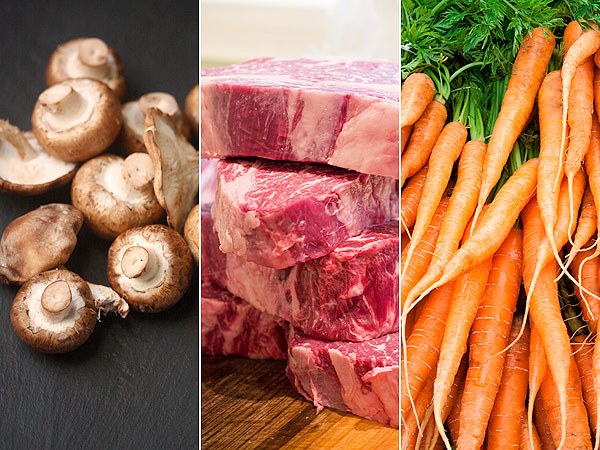 Phoebe Lapine/Getty; Karen To/Getty; Image Source
What is umami anyway?
Umami is considered the "fifth" taste—savory—after sweet, salty, bitter and sour. A Japanese word that essentially means "yummy" or "deliciousness," it's described as a rich, meaty, satisfying taste.

How can I experience it?
You already have! The umami taste is in foods that have high levels of the amino acid glutamate, a naturally occurring building block of protein. Ingredients like beef, Parmesan cheese, miso carrots and some mushrooms have high umami levels.
Is it the same as MSG?
The additive monosodium glutamate, or MSG, can be used to enhance the flavor profile of foods; Asian cooks have been sprinkling it on dishes for years. Although some people report adverse effects from consuming MSG, researchers have found no evidence linking MSG to symptoms.
Why is it in the news now?
Consuming foods rich in umami may make you feel full, according to a new study in the American Journal of Clinical Nutrition. People who had soup with MSG consumed less than people whose soup did not contain MSG.
Is an umami diet the next big thing?
Probably not. But as long as umami tastes so good and makes you eat less, it's the perfect excuse to try an "umami bomb" (a recipe that includes several ingredients high in glutamate), like a Parmesean soufflé.
—Stephanie Emma Pfeffer